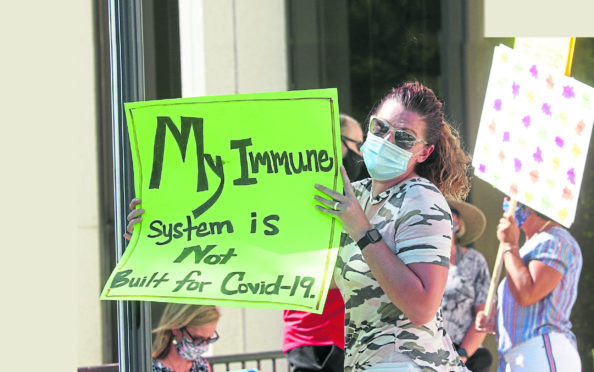 More than 160 countries around the world closed their schools to halt the spread of coronavirus, disrupting the education of more than one billion pupils.
Warning of a potential "generational catastrophe", the United Nations on Monday said that around 100 countries have not yet announced a reopening date and urged governments to make this a top priority.
But there is little agreement about what safety measures in schools are and are not effective, according to a study of 15 countries – including Scotland – by the University of Washington.
"There is a lack of scientific consensus about the impact of school closures and re-openings on community transmission," says the report.
It also warns of a lack of scientific consensus about the susceptibility of school-age children to Covid-19, their infectiousness, their role in community transmission and the impact of school closing and reopening.
As Scottish schools prepare to welcome pupils back this week for the first time in five months, the Sunday Post looks around the world at what measures other countries have taken and their impact.
Vietnam
Schools in Vietnam closed in late January and did not reopen until May, when all of its 43,000 schools introduced stringent safety measures.
The country's 22 million pupils wear face masks, take temperature checks at the school entrance must stay 1.5 metres apart at all times.
Pupils are are required to sanitize their hands each time they enter the classroom.
The country, which has a population of 95 million, did not have any coronavirus deaths until two weeks ago. It has now reported nine deaths.
Germany
Around 150,000 pupils in the northern German region of Mecklenburg-Western Pomerania became the first in Europe to start the new school year on Monday.
It was Germany's first state to reopen after the summer holidays, and also the one least hit by Covid-19. Pupils were returning to the classroom for this first time since March's lockdown.
Hygiene measures include masks being worn in corridors, classrooms regularly ventilated and pupils required to wash their hands regularly and avoid hugging.
State education minister Bettina Martin said: "We came well through the crisis and would like that it stays that way."
The staggered reopening of German schools also saw pupils in Hamburg return on Thursday and Berlin pupils going back this week.
Israel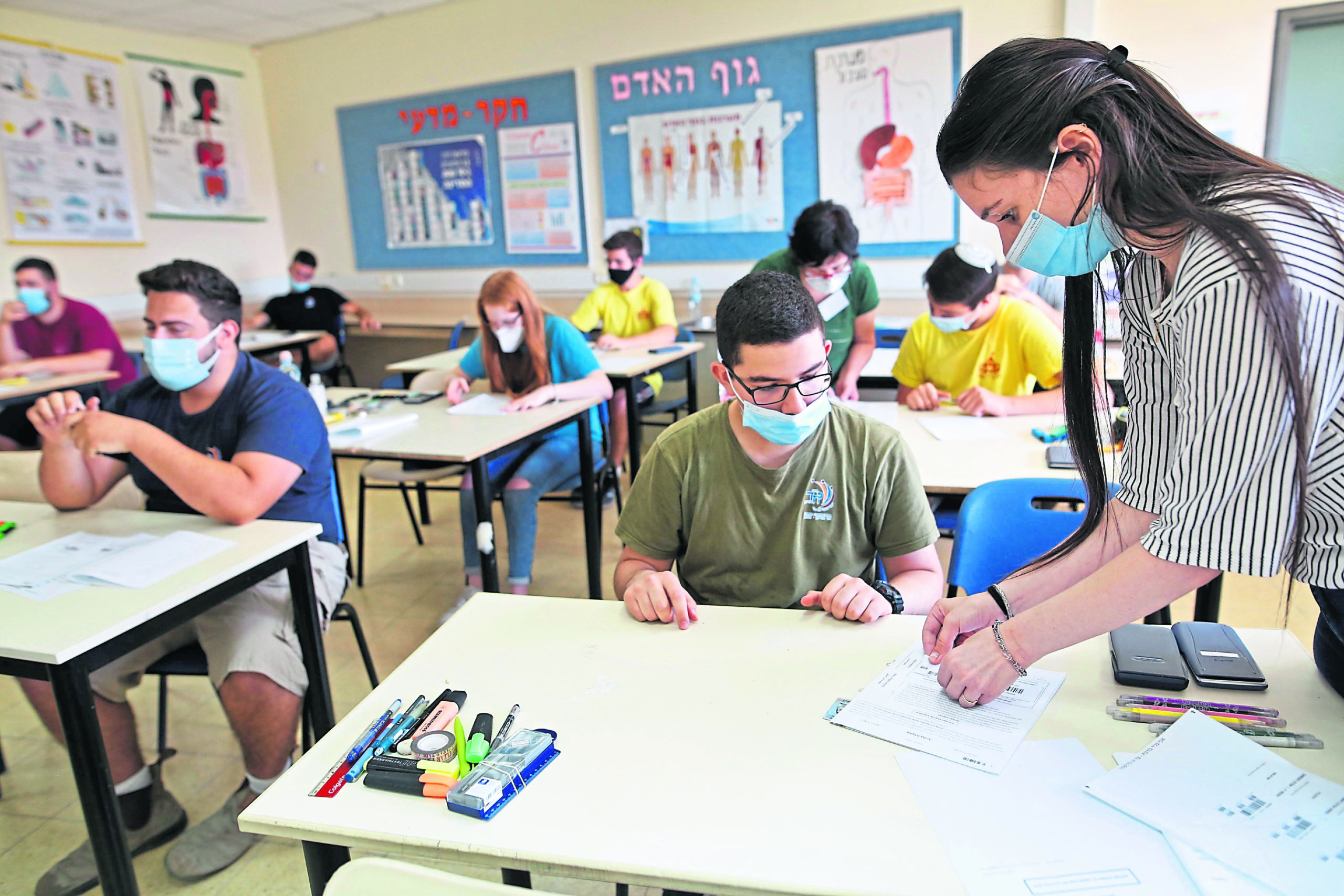 Cases of Covid-19 soared in Israel after the government, convinced the virus was under control, fully reopened schools, some with classrooms of up to 40 pupils, in mid-May.
The numbers of new coronavirus cases went up from 50 per day to 1,500 a day within a month of schools reopening.
Israel's education ministry, which vowed to close any school with Covid-19 cases, had shut more than 240 schools and quarantined more than 22,520 teachers and students by the time the school year finished at the end of June.
Israel's top health official, Siegal Sadetzki, resigned last month, arguing that the way schools reopened in mid-May had been a mistake and that her advice had been ignored.
Schools are due to reopen on September 1, with smaller class sizes and a blend of in-school and remote learning.
Australia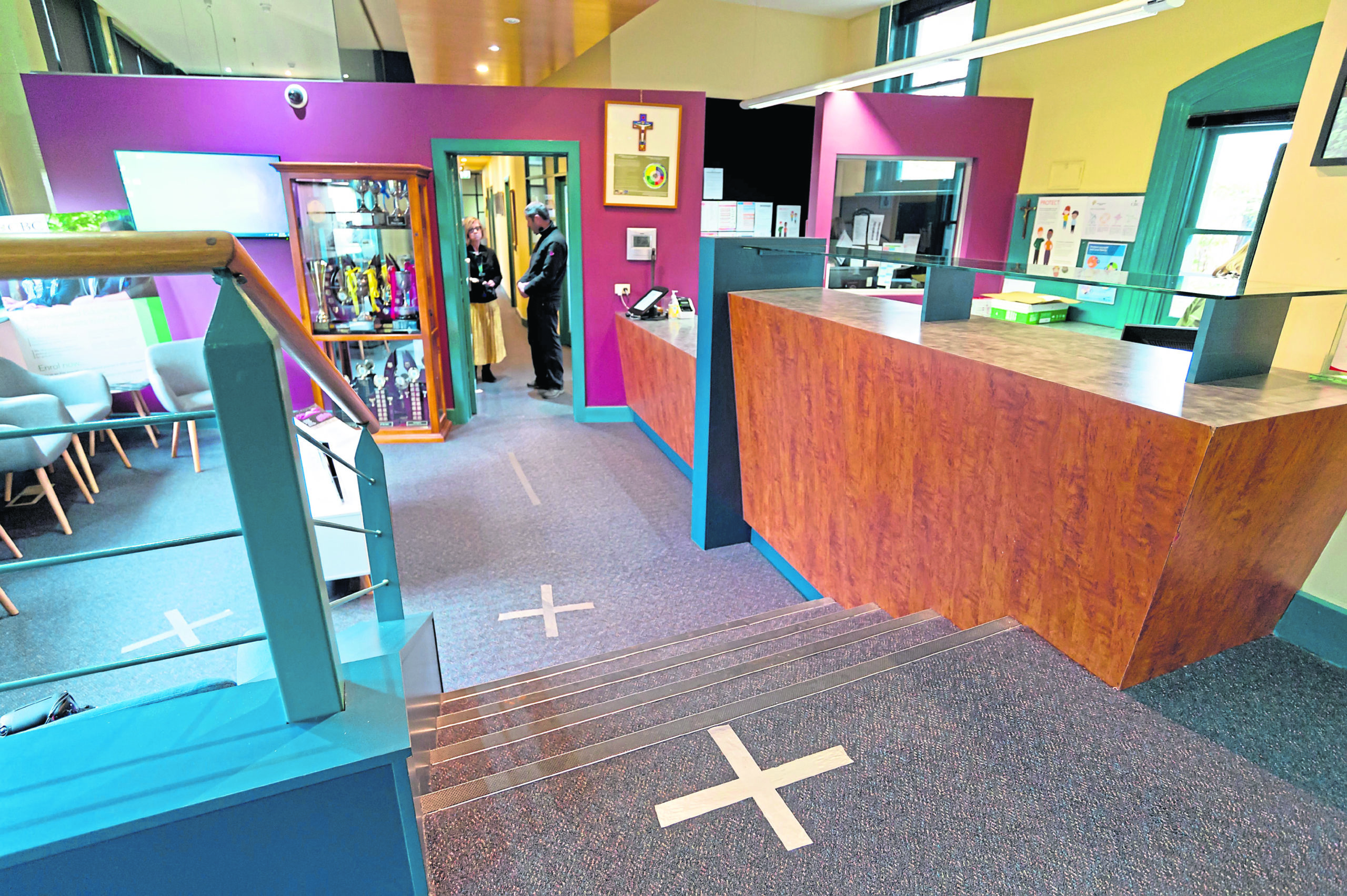 Victoria, Australia's second largest state, closed schools and reintroduced studying at home for pupils on Wednesday as part of tighter lockdown measures following a second wave of the virus.
The state, which includes Melbourne, suffered its worst day of the Covid-19 outbreak the same day, with 725 new cases and 15 deaths.
The restrictions, which also includes shops and businesses as well as schools, will last for six weeks before being re-evaluated.
Sydney closed two schools on Tuesday for a day for deep-cleaning after three pupils were confirmed as Covid-19 cases.
Sweden
Sweden refused to impose a full lockdown in March, arguing that closing schools, shops and restaurants would not halt disease.
Its approach led to a higher death rate than in other Nordic countries, but lower than in some European countries that did have a lockdown such as Britain and Spain.
A report by Sweden's public health agency last month said keeping schools open during the pandemic resulted in the same rate of infection among pupils – around 0.05% – as neighbouring Finland, where schools did close temporarily.
A comparison of the rate of infection in different professions in Sweden also suggested no increased risk for teachers.
United States
Within days of reopening US schools have been forced to send pupils and teachers home to self-isolate after infected students were identified.
In Indiana, one pupil sent to school by their parents while awaiting a test result found out they were positive for Covid-19 midway through their first day back on July 30.
Pupils and teachers in close contact, defined as being within six feet for more than 15 minutes, were told they would have to go into quarantine.
In states such as California, some school districts have announced online-only teaching for pupils this term.
Anthony Fauci, the US government's top infection expert, said on Monday he favoured getting pupils back in class, citing the psychological damage of keeping them home as well as the role schools play in feeding children.
However, with 50,000 new cases of coronvirus and over 500 deaths in the US each day, teachers in several states have been protesting at the prospect of at schools reopening.
South Africa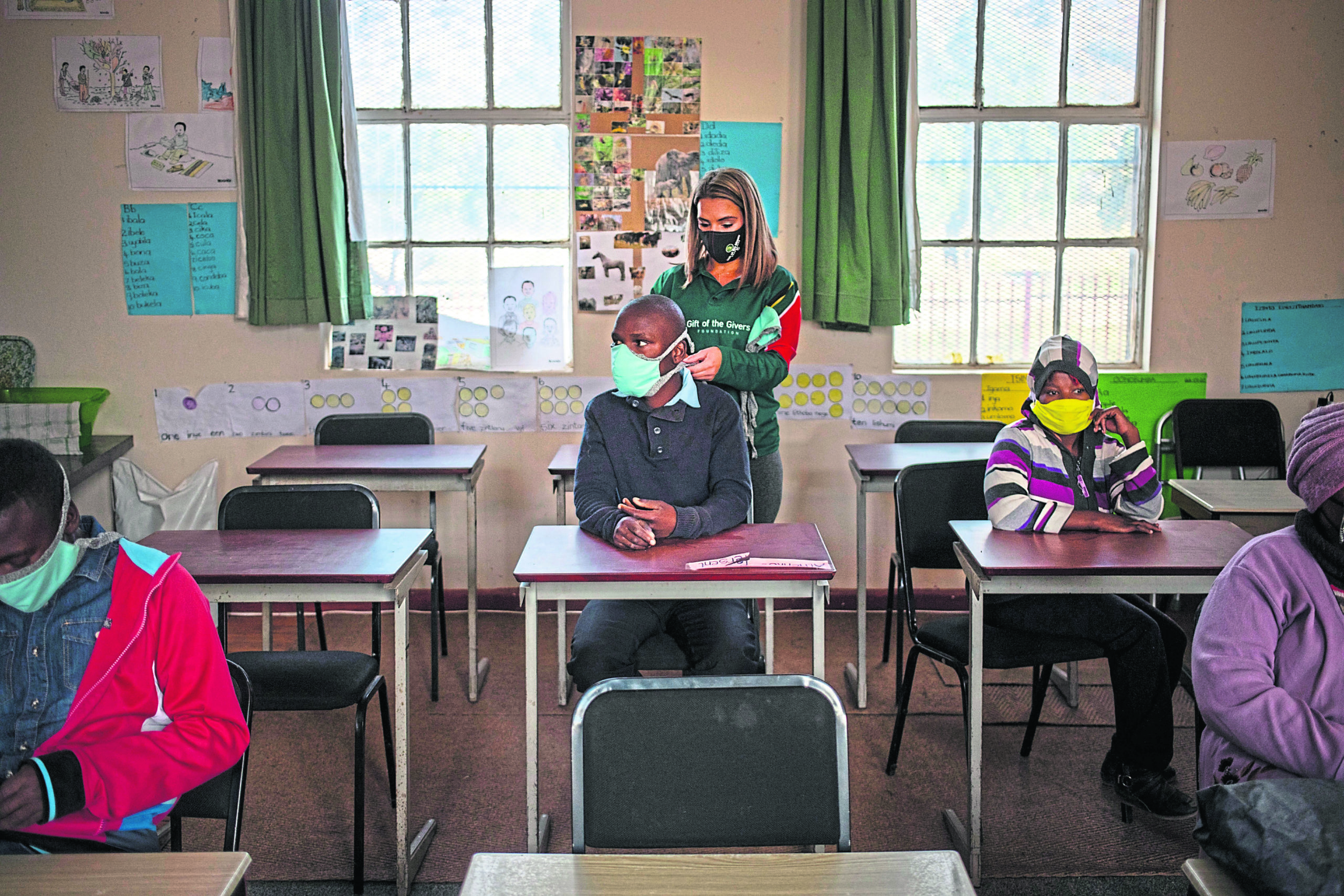 South African president Cyril Ramaphosa last month announced a four-week closure of schools, reopening on August 23.
In a televised address to the country, he acknowledged that with the rising number of Covid-19 infections, there had been increasing calls for schools to be closed again.
He said the academic year, which ends in December, would be carried into 2021.
South Africa has the fifth-highest number of confirmed coronavirus cases in the world and accounts for half of all the cases in Africa.
Bolivia
The Bolivian school year, which runs from February to December, has been cancelled for the rest of 2020, including remote learning.
Schools closed last week due to concerns over the continuing spread of Covid-19 and because most pupils in rural Bolivia have no internet access.
The South American country closed down all of its schools in March, just a month after they opened for the year.
It attempted to operate virtual classes, but failed because high-speed internet does not extend beyond the cities.
Acting president Jeanine Áñez said the decision had difficult but that writing off an educational year was deemed the best solution for "the life, health and integrity of students, teachers and parents and of society as a whole".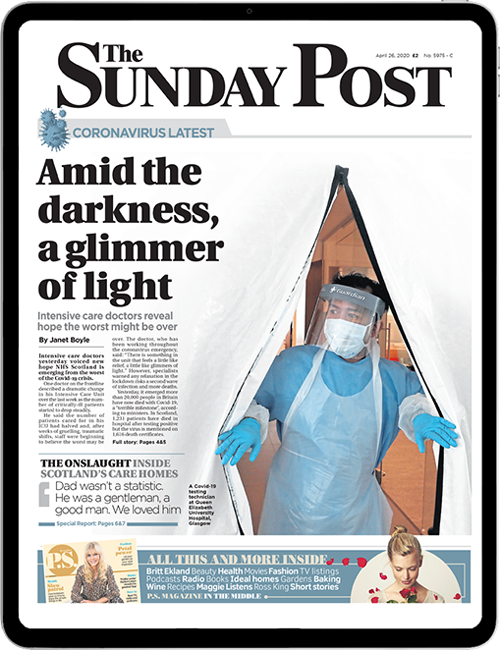 Enjoy the convenience of having The Sunday Post delivered as a digital ePaper straight to your smartphone, tablet or computer.
Subscribe for only £5.49 a month and enjoy all the benefits of the printed paper as a digital replica.
Subscribe