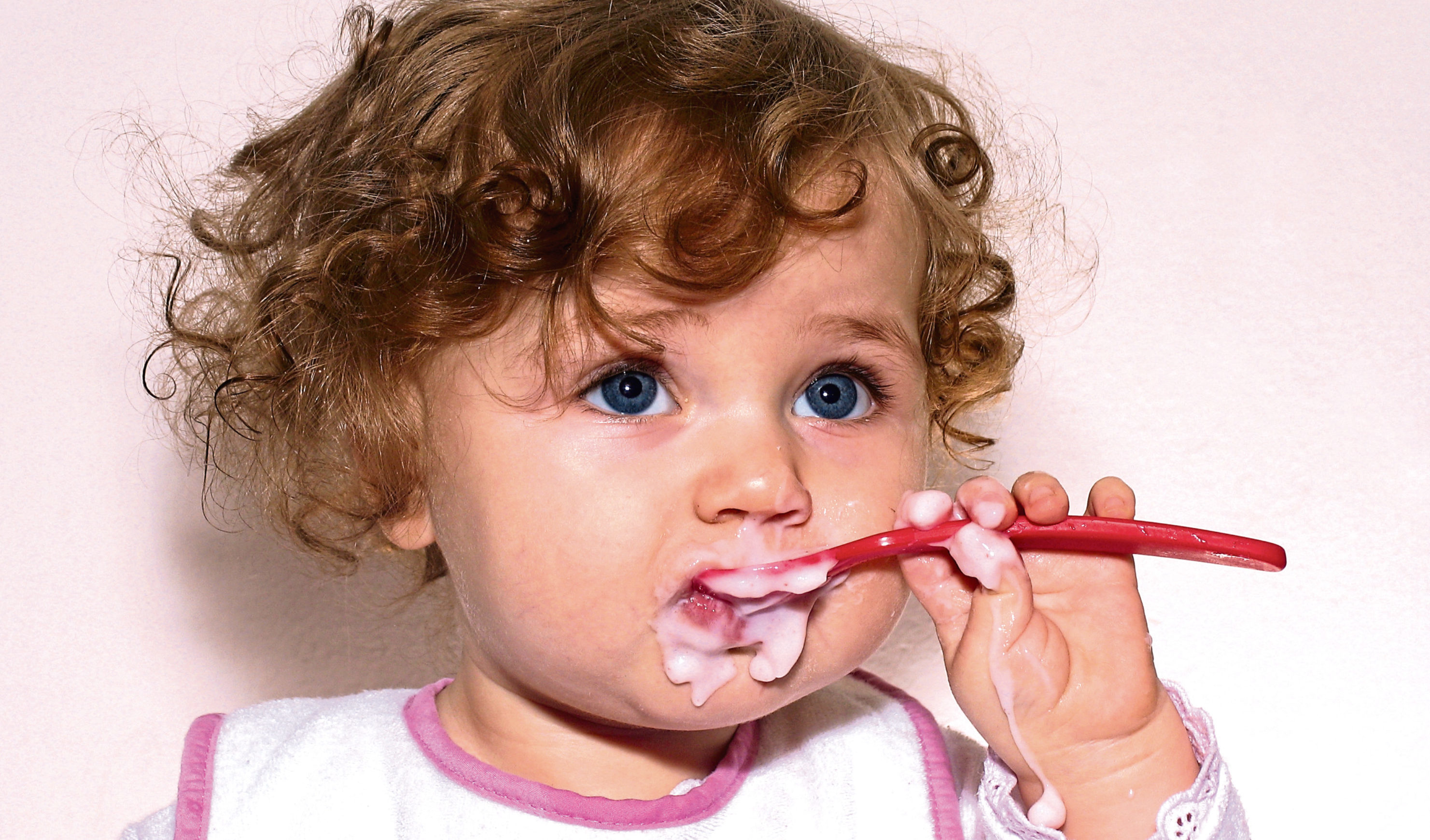 AS someone who is right-handed but always eats with the fork in my right hand, it's a subject that is close to my heart.
Why are so many of us right-handed, and why do so many of us feel strongly enough to still lecture someone when they do things with the "wrong" hand?
Studies of ancient tools have shown overwhelmingly that one in 10 of them were designed for left-handed people.
This is the same 10% of lefties that we have in the world today, suggesting that for thousands of years, perhaps forever, about a tenth of us have been left-handed.
As time has gone by, it seems that humans' brains became lateralised, with one side becoming dominant, although historians and scientists still don't understand why it was the left hemisphere rather than the right.
Presumably, they say, it has something to do with being as effective as possible, so from cavemen days or even further back using tools, finding food, hunting animals and throwing stones were all done faster with the right hand. Except for every tenth caveman, who was an odd leftie.
The next question, obviously, is why didn't we all evolve to be completely, utterly 100% right-handed creatures?
Why do Hofner have to make a wrong-way-round bass guitar for Sir Paul McCartney, and why does John McEnroe grip his tennis racket in his left hand and why is Tiger Woods left-handed but plays golf right-handed?
And why, my mother and father used to rant and rave at me when we ate out, did I insist on having that damn fork in my right hand?
Because it felt right there and having the knife there was just weird and awkward.
People have been killed for doing this with the "wrong" hand. Left-handedness was under constant attack during medieval times in Europe, often backed by the Catholic Church.
Lefties were accused of consorting with the Devil, while during the Inquisition women could be identified as witches for using their left hands more than the right, condemned and then executed. Presumably by fine, upstanding right-handed executioners.
In schools, even in the supposed Age of Enlightenment, children would have their left hand tied behind the chair if they were caught trying to write with it.
In the 1800s, being left-handed was sometimes equated with savagery, criminality and pathological problems.
It was not, in fact, till the 1970s that experts on such things really got to work on why a tenth of us are left-handed and why that percentage has been consistent for so long.
Despite all this death, suspicion, accusations and misery for lefties, it seems that left-handed folks are that way for some very good, logical reasons.
It's now believed that those with brains that are dominant on the right hemisphere tend to be better at navigating their way through strange terrain.
Interestingly, cave drawings and prehistoric hand tracings suggest that 30,000 years ago, just 75% of people were right-handed, compared to the far larger number today. In recent times, it has been shown that Australian Aboriginals, Inuits and other peoples have higher proportions of left-handers.
Ancient China had some beliefs about all this that differ greatly from those in the West.
Yin and yang, for instance – the right side, yin, is associated with femininity, submission, earth, blood. Yang, the left, is masculinity, leadership, the sun and light.
Even today, some cultures in Africa absolutely forbid the use of the left hand over the right, and even scald babies' left hands as part of their beliefs.
Plenty of evidence has shown that supreme civilisations, such as the Mesopotamians, Romans, Egyptians and Greeks, were very biased towards – you guessed it – the right hand.
Some of the brainiest fellas we've ever seen, like Plato or Aristotle, associated the right with good and the left with evil and criminal behaviour.
Perhaps my folks feared I'd become a bank robber, because I was right-handed but ate with the fork in my right hand.
It's something I've never really had explained to me. I'll need to do a bit of thinking, while scratching my chin with my left hand, of course.