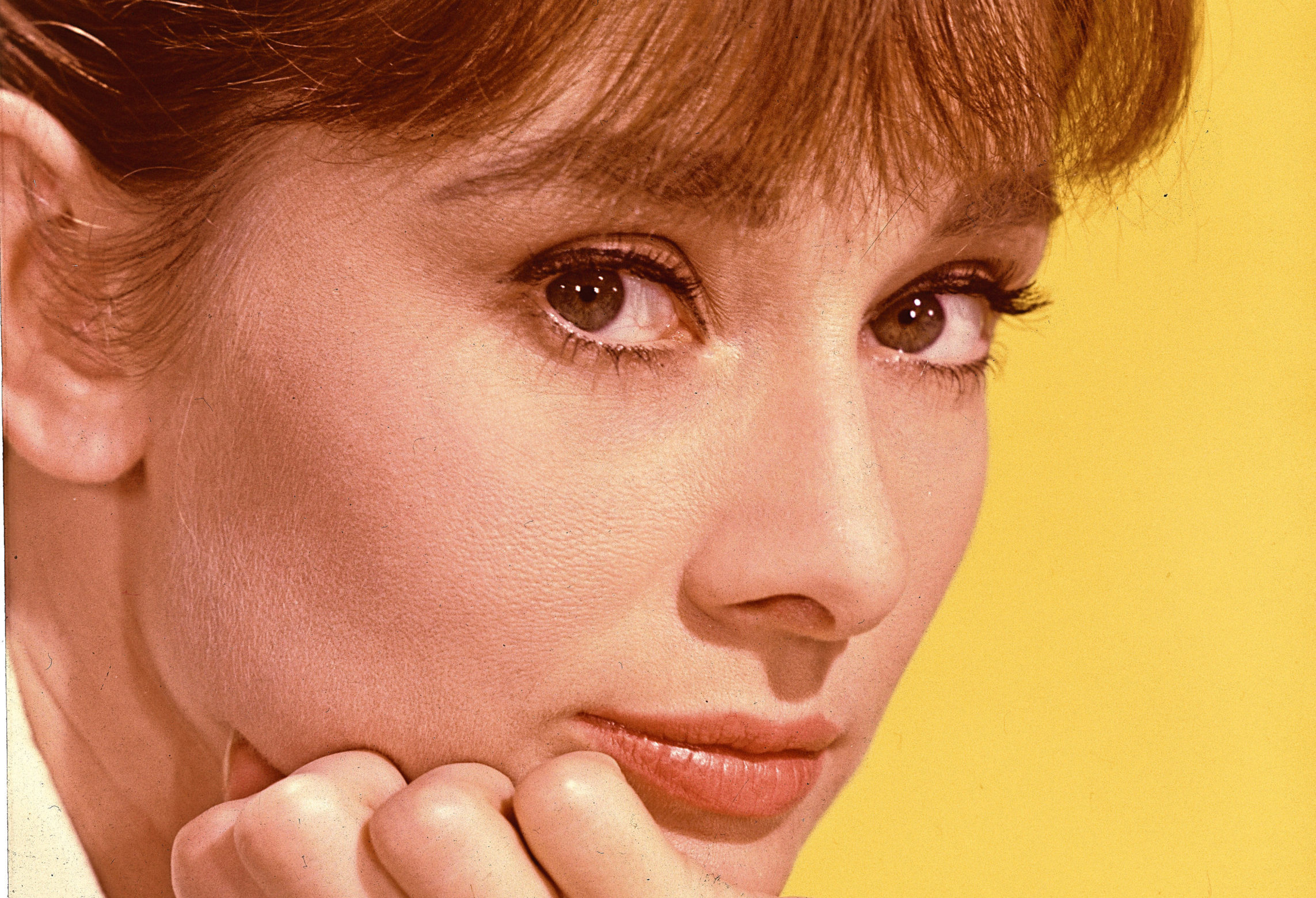 SHE went from being so hungry she had to eat tulip bulbs, to being so famous she had a tulip named after her — Audrey Hepburn was pretty special.
Born Audrey Kathleen Ruston on May 4, 1929, she came into the world in Brussels, but because her father was a British subject, she has always been described as British.
Joseph Ruston had been an honorary British consul in the Dutch East Indies, although he was born in Bohemia and her mother, Baroness Ella van Heemstra, was a Dutch noblewoman.
Naturally, Hepburn soon became fluent in both English and Dutch. Partly due to her father's job the family were often on the move and she would also go on to learn French, Spanish and Italian.
Sadly, what she called "The most traumatic event of my life" hit her as a child when her father left to move to England.
Both parents had collected donations and helped recruit for the British Union of Fascists and in 1935 he went to London to become more involved.
Hepburn's father never visited her abroad and she nurtured a loathing of fascism and the Nazi occupation of the Netherlands.
In the 1960s she found him again and supported her father financially from then on.
But her actions during the Second World War proved she did not share either parent's politics.
An excellent dancer Hepburn would take part in secret shows, at which Dutch audiences were too scared to applaud and risk being noticed by the Germans.
The money raised help local Jewish people, who were desperately trying to avoid their Nazi pursuers.
"We saw young men put against the wall and shot," she would recall of those grim days, "and they'd close the street then open it and you could pass by again.
"Don't discount anything awful you hear or read about the Nazis. It's worse than you could ever imagine."
It's believed those frightening early days, when food was scarce, that gave Hepburn the wafer-thin appearance she would have for the rest of her days.
Her family, like many around them, went without food as the Germans blocked supply lines in retaliation for Dutch resistance.
Making flour out of tulip bulbs, to bake cakes and biscuits, helped but she still fell prey to acute anaemia and respiratory problems brought on by malnutrition.
However, compared to what she saw around her, even that paled in to insignificance.
"More than once I was at the station, seeing trainloads of Jews being transported, seeing all these faces over the top of the wagon," Hepburn recalled.
"I remember, very sharply, one little boy standing with his parents, very pale, blond, wearing a coat much too big for him and he stepped on the train. I was child, observing a child."
The family moved to Amsterdam at the end of the war, and later Hepburn's burgeoning ballet talents took her to London to pursue her craft.
Based in Notting Hill, ballet was all she thought about but when she was warned her height and weak constitution would harm her chances she turned to acting instead.
In the decades that followed, her fragile looks would not only make her a star of the cinema but turned her into a global style icon – as she remains to this day.
One man smitten by her back then was Lord Hanson, who also dated Joan Collins and Jean Simmons.
He and Hepburn became engaged in 1952, but were to break up after a year when she decided she could not throw herself into acting work and be a newlywed at the same time.
If her thoughts of becoming a wife had gone through a faltering start, her acting career certainly didn't.
Hepburn started as she meant to continue, with box office success, rave reviews and the greatest acting honours available.
Roman Holiday, her very first starring role in 1953, put Hepburn into the record books as the first actress to get an Academy Award for Best Actress, a BAFTA for Best British Actress in a Leading Role and a Golden Globe for Best Actress.
And to think they had fancied Elizabeth Taylor ahead of her!
She played Princess Ann, a European royal who falls for an American newsman, played by Gregory Peck.
Director William Wyler, knowing the producers wanted Taylor as the princess, was bowled over by Hepburn, admitting, "She had everything I was looking for. Charm, innocence and talent.
"She also was very funny.
"She was absolutely enchanting and we said, 'That's the girl'!"
A critic summed her performance up as "Slender, elfin and wistful beauty, alternately regal and childlike in her profound appreciation of newly-found, simple pleasures and love.
"Although she bravely smiles her acknowledgement of the end of that affair, she remains a pitifully lonely figure facing a stuffy future."
Co-star Peck could see better than anyone what a sensation she would be.
It was originally intended to have his name on the posters, with "And Introducing Audrey Hepburn."
But Peck was adamant that she should have equal billing, insisting, "You've got to change that because she'll be a big star and I'll look like a big jerk!"
He was right, and 1953 was a fabulous landmark year for Audrey Hepburn — she also starred in the play Ondine, grabbing a Tony Award as Best Lead Actress in a Play.
Gregory Peck would play another important part for her, behind the scenes. It was during a cocktail party hosted by Peck that Hepburn bumped into the American actor Mel Ferrer.
The pair clicked instantly, Hepburn telling him they had to work together. And, sure enough, they were alongside one another for Ondine,during which they fell in love and on September 25, 1954, were married in Switzerland.
It must also have seemed a little strange for Hepburn, marrying a man who was preparing to star alongside her in a movie – the film in question being a 1955 version of Tolstoy's classic War And Peace.
Clearly, Hepburn was now ready to juggle being a wife and a star, and not at all fearful of such a monumental role.
With Henry Fonda, Herbert Lom and Anita Ekberg also involved, and running at well over three hours, it was an ambitious project.
To gossip columnists, her new marriage was also an ambitious project. It would never last, said some and there were plenty of rumours that Ferrer was a controlling man who would get inside Hepburn's head and rule her life.
Those who knew the couple responded by saying that she was more than smart enough to let Ferrer think he was controlling her, while then going off and doing as she pleased anyway.
Tragically, their dreams of raising a family led to the heartache of several miscarriages.
There was one in March of 1955, another four years later, and a third and fourth in 1965 and 1967. Joy, however, came with the birth of their son, Sean Hepburn Ferrer, on July 17, 1960.
The marriage, despite the predictions of critics and cynics lasted 14 years until their eventual divorce in 1968.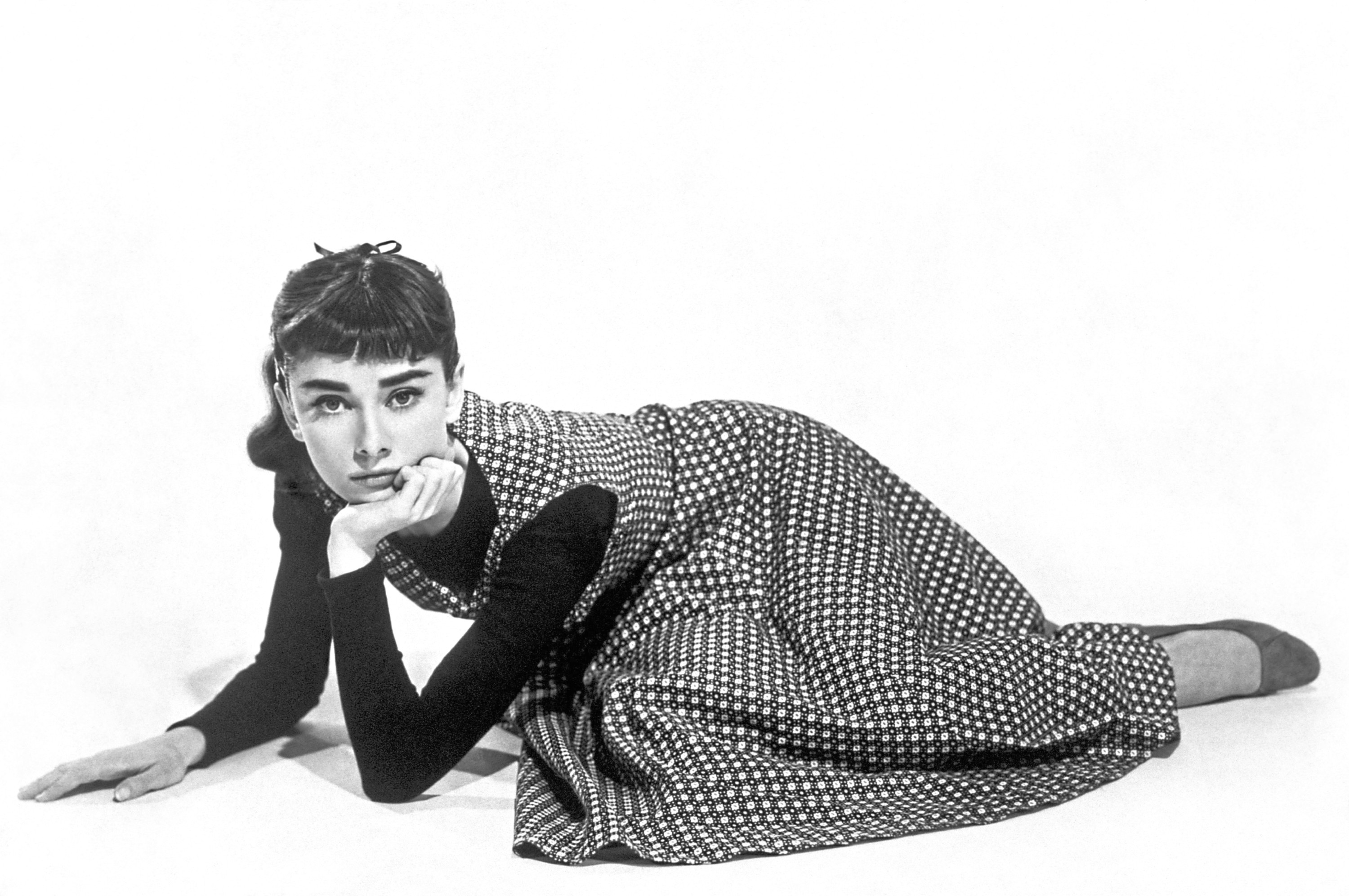 After Roman Holiday, Ondine and becoming a married woman, Hepburn was given a seven-film contract with Paramount, handily allowing her a full year between each so that she could also pursue her beloved stage work.
She had also started appearing on magazine covers, and attracting more than a little attention for her personal style, in movies and plays and in her life outside acting.
As would continue for most of her life, people wanted to know what labels she was wearing, her favourite perfumes, where she got her scarves, hats, bags and shoes.
It would take a long time for a lot of people to realise that, when you were built like Audrey Hepburn, you could probably look chic and stylish in a bin bag.
She certainly looked good in Sabrina, Billy Wilder's romantic comedy made in 1954.
Wilder was about to embark on a stunning run of classics, with Marilyn Monroe hits The Seven Year Itch and Some Like It Hot and the Jack Lemmon-Shirley MacLaine smash The Apartment.
With Sabrina he would earn Academy Award nominations for Best Writing Screenplay and Best Director.
Wilder and Hepburn must have had some grim and fascinating chats; he had directed movies after the war, to educate Germans about the many crimes the Nazis had committed.
There was nothing grim about Sabrina, in which Audrey played the chauffeur's daughter, totally smitten by idle playboy David, played by William Holden.
It earned her another Academy Award nomination, and she won another BAFTA, with one critic summing it up:" She is even more luminous as the daughter and pet of the servants' hall than she was as a princess last year."
As you'll see in next week's second part, Audrey Hepburn would show she could be just as luminous in everything she turned her hand to.