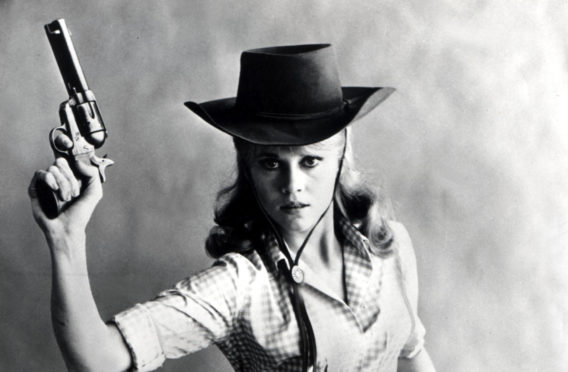 Cinema is a matter of what's in the frame and what's out, according to legendary director Martin Scorsese.
But, according to another film-maker, women have for far too long been out of the picture with the men writing Hollywood's history.
An ambitious documentary is aiming to change the image of films being a male-dominated business, though, by shining a light on the history of female cinema.
A host of female stars feature in the film, Women Make Film, and include Tilda Swinton, Thandie Newton, Debra Winger, Angelina Jolie and Jane Fonda. Fonda agreeing to take part in the project was a coup for Edinburgh-based movie expert Mark Cousins, the director of Women Make Film.
Jane hosted the film-maker at her home in California, where she talked about her role in a series of acclaimed movies and TV shows spanning five decades, quizzed him about his home – and served him lunch. "For me it was an honour to direct her," said Mark. "We recorded her voice in her TV room in her house in LA and she asked if I was hungry and gave me guacamole.
"She watched a bit of Women Make Film, was noticeably moved, then began her voice-over. Immediately there was that strong, recognisable, warm voice. As she read, her right hand rose, fell and twisted, as if it was acting out what she was saying.
"It's her attitude and knowledge which inspires. She's been one of the most famous people in the world for six decades, yet is unblinded by that light.
"When I mentioned that I'm from Northern Ireland, she immediately knew lots about it. She asks questions, and there's a modesty about her which is inspiring."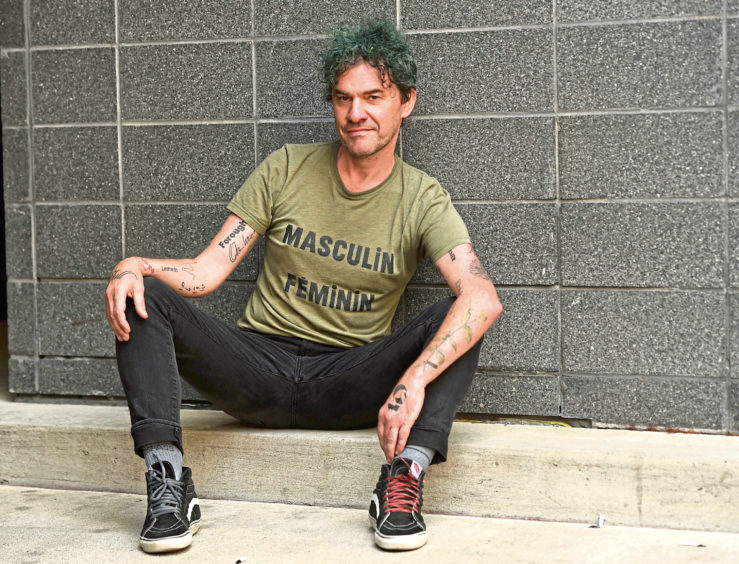 Mark argues in Women Make Film that cinema history is littered with influential works made by and starring women – it's just that they're overlooked in favour of discussion about male heroes such as Francis Ford Coppola, Steven Spielberg and, yes, Martin Scorsese. "I did it because I love movies, and was seeing so many great ones that had been forgotten," he explained.
"I've often identified with films directed by women, and was getting angry that they were too often dubbed 'women's films' and talked down to."
Mark has had to respond to criticism from some who believe what he's doing might be better handled by a female director.
"The criticism has come from people who haven't seen it, and so don't know that it's about cinema," he says. "Our film is another voice in the conversation – a passionate ally.
"As a movie fan, I loved the classic Hollywood stars ike Cyd Charisse, Bette Davis, and Kim Novak. I had a real soft spot for – and eventually got to know – Janet Leigh. And Katharine Hepburn's voice and the angle of her head…"
Although there are more female directors and stars, Hollywood still has a way to go when it comes to featuring women's voices, according to Mark.
"Things are improving in America, because it is starting from such a low base," added Mark.
"It seems the richer the film industry, the fewer the female filmmakers. Elsewhere, things are getting better too, but the progress is slow.
"So many talents have been pushed aside or undervalued."
Women Make Film: A New Road Movie Through Cinema comes to Amazon Prime, DVD on May 18
---
Sound and vision: Film-maker Mark's favourite things
The book that stays with me
The Accursed Share by French writer George Bataille. It says that beyond the practical things in our everyday lives – earning money, building bridges, looking after the needy – there are pleasures, extravagances and excess things. He means our need to dance, go wild, indulge, escape. He calls these extra bits the accursed share. I try to be a good citizen – responsible, hard-working, etc. But I am also aware of my accursed share!
My fastest boxset binge
I don't really do box sets. I love movies on the big screen so much that it's in the cinema rather than on TV where I get my fiction fix. It is there that I escape. I watch lots of TV, but not a lot of fiction.
My comfort watch
I love DIY SOS, the show in which local tradespeople do up the house of someone in their community who needs help. I cry every time. I also love Strictly. I'm glad there's so much dance on TV. The medium is great at it.
The poem that changed me
I travel a lot and love cities. When I'm in a new, beautiful one, I always think of William Wordsworth's lines from his poem Composed Upon Westminster Bridge:
This City now doth, like a garment, wear
The beauty of the morning; silent, bare,
Ships, towers, domes, theatres, and temples lie
Open unto the fields, and to the sky.
The song lyric that speaks to me
Gladys Knight's You're the Best Thing That Ever Happened To Me is a simple, direct expression of love.
"If anyone should ever write my life story
For whatever reason there might be
You'll be there between each line of pain and glory
'Cause you're the best thing that ever happened to me."
The comedian who makes me laugh the most
Janey Godley. She takes news footage and celebrity interviews and adds a new, working class, gallus voice. In one of Irvine Welsh's novels, the pop star Madonna speaks in a very Scottish voice. It was a great comic idea, and Janey is a master at it.
The best scene from any film
In Billy Wilder's The Apartment, which stars Jack Lemmon and Shirley MacLaine, she finally realises that he loves her. We cut to her running down the street at night, the wind in her hair, the music soaring. It's gorgeous, full of the rush of love. I was lucky enough to know Jack Lemmon a bit, so that film is extra special for me.
My favourite band
When I was a teenager, The Jam seemed to sing about everything I felt. They had roaring energy, railed against people who took life or status for granted and wanted to upend the world.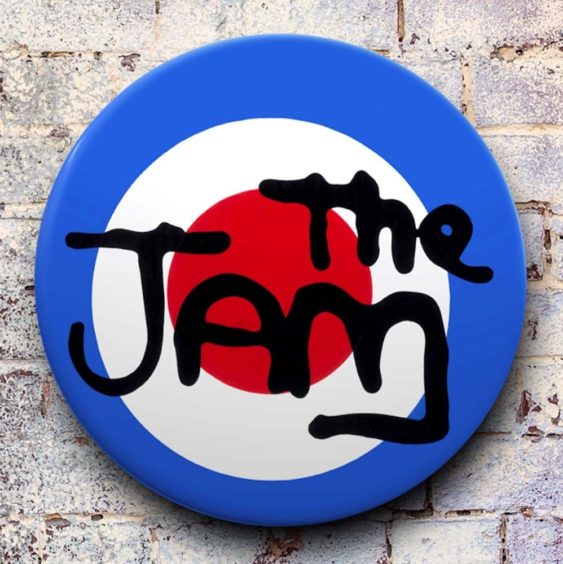 The album I play most
Probably Dusty in Memphis, Dusty Springfield's 1969 album about love, sex, misbehaviour and the Accursed Share! Her version of The Windmills Of Your Mind starts gentle but eventually gives it welly. She built her songs, their levels and tones. Wow.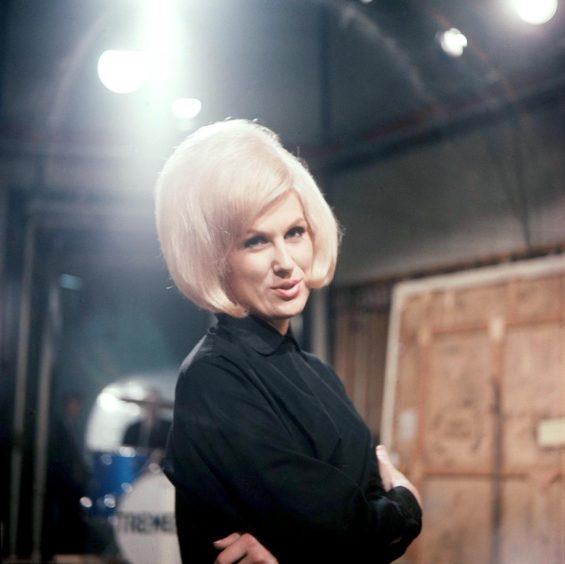 The best living actor
I have just worked with Jane Fonda. She did part of the voice-over for my new film Women Make Film: A New Road Movie Through Cinema.
We sat in her house (she even made me lunch) and I watched her right hand swirl in the air as she held the script in her left and read the lines. I was a bit hypnotised. Her voice has such an energy, but it is gentle, too. A great combination.
The first record I bought
The Darts, It's Raining!
My guilty pop pleasure
I don't feel guilty about my pleasures, to be honest! If I'm on a dance floor and Kelly Marie's Feels Like I'm In Love comes on, I'll give it laldy. And as for Taylor Swift's Shake It Off…
My music hero
David Bowie. As he did for many people, I felt he was a pathfinder for me. His interest in surrealism, role-playing, gender-blurring, play and shape-shifting seemed to open up worlds and possibilities.
If I could bring one artist back from the dead it would be
I'd love to meet the Mexican painter Frida Kahlo, or just watch how she spent her days. Or the Venetian painter Tintoretto, who lived in the 1500s. Or the brilliant German artist Albrecht Durer, who thought that the world would end on the last night of 1499. I'd like to go for a beer with him on the first day of 1500.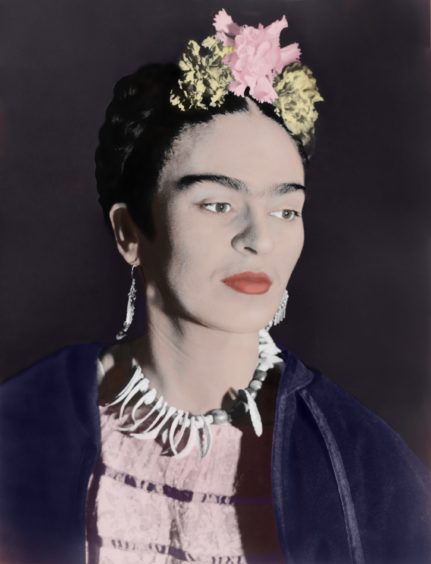 The play that moved me most
As a kid, I was only taken to the theatre once, by our school, to see the JM Synge play Riders To The Sea. Forty years later, I could still describe the stage set – a single stylised tree, bent in the wind. It was visually exciting for me.
The museum I enjoy most
I'd like to choose an art garden. Ian Hamilton Finlay's Little Sparta near Biggar. I went there when I was 20, and had never felt anything like it.
I'd like to have a beer with
Greta Garbo, David Bowie, Piero Della Francesca and… Homer.
My fantasy dinner party guests
Just one – Cleopatra.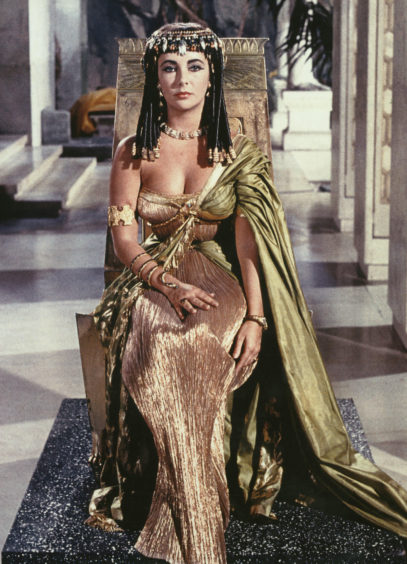 My best gig
It's a gig I was slightly involved in. I made a film, Atomic, about the nuclear age, with the great Scottish band Mogwai. They played it live around the world, including in Coventry Cathedral. I've always loved that building. Hours before the doors opened, queues were forming. The local radio station said traffic was extra heavy because the numbers were so large. And then the band played. The sonic energy, the blast, the beauty of their songs…I'll never forget it.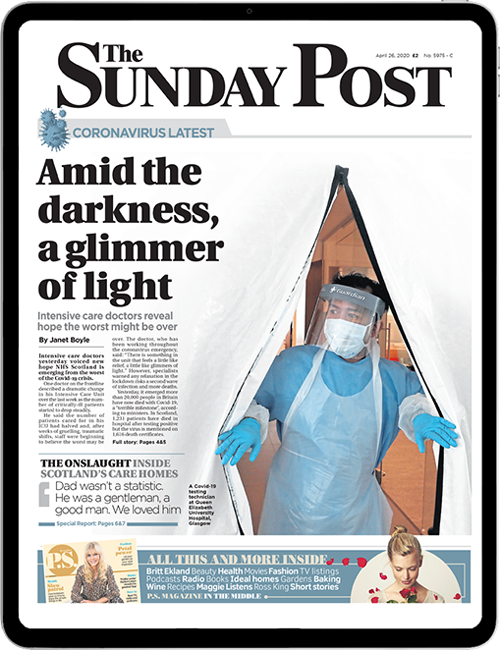 Enjoy the convenience of having The Sunday Post delivered as a digital ePaper straight to your smartphone, tablet or computer.
Subscribe for only £5.49 a month and enjoy all the benefits of the printed paper as a digital replica.
Subscribe