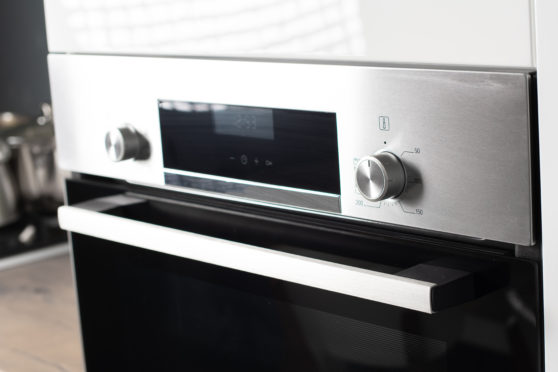 Heather Morrison was simmering with anger when her Bush electric cooker developed a fault and she could not get a like-for-like replacement.
Heather, from Grangemouth, near Falkirk, paid £259 for the appliance three years ago.
"I also purchased three-year breakdown cover for £54.99," she said.
"Unfortunately, the hinge recently broke on the oven door so I contacted Domestic & General. An engineer arrived but didn't have a part for the door. He phoned his company to order a part but was told they didn't have one, as they don't make my cooker any more."
The insurance company sent her an Argos voucher for £220. However, Heather said: "The cookers available in that price range were completely different to the one I had bought and were just not suitable for my needs. When I tried to explain this to the company no one would listen and this was making me very upset."
Heather turned to Raw Deal and we asked Domestic & General to look into the matter.
The company acted quickly and Heather has now chosen an Indesit model which she is happy with. D&G said: "We are sorry Mrs Morrison did not have a good experience with us. We pride ourselves in delivering quality customer service and so we take any complaint seriously.
"We have offered to replace Mrs Morrison's oven with a model which we believe is acceptable to her."