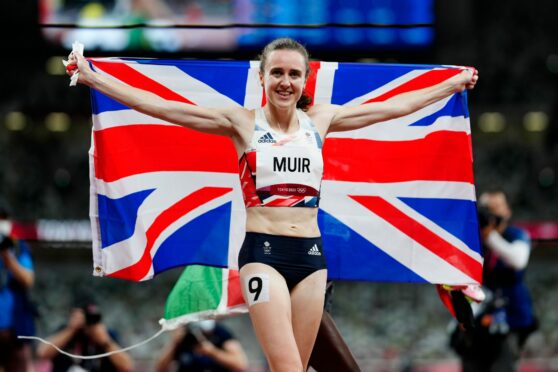 The former supermodel Linda Evangelista has starred in her first fashion campaign since having a rare reaction to a plastic surgery procedure.
She'd undergone something called "fat freezing" six years ago which is supposed to shrink fat cells. But instead she says it made her cells become enlarged, leaving her looking unrecognisable and permanently disfigured.
She has kept a low profile since then, and told her Instagram followers she was hiding and living in shame over the way she looked. The model said she could no longer bear to look at herself in the mirror and that her identity as "Linda Evangelista, supermodel" was now gone.
But the 57-year-old has now bounced back and she looks pretty amazing in the new Fendi advert. I'm obviously glad that she's feeling herself again. As someone who has made a living from her stunning good looks it must have been very hard for her to have gone through this nightmare.
Tellingly she talked about how her peers' careers have been thriving while she dealt with the fallout from her botched plastic surgery. If your contemporaries are models like Cindy Crawford and Helena Christensen then their enduring success might stick in your craw.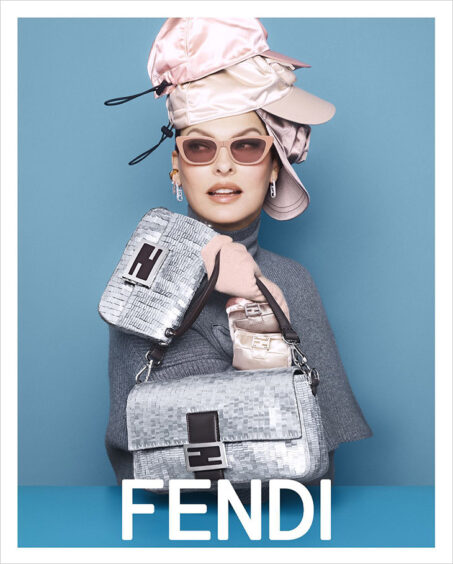 But really…losing her identity? I was taken aback when I saw that quote. Does she really think that she is nothing without her looks? There have been a couple of pictures of her in the papers over the last couple of years and she looks like, well, a middle-aged woman. Which is exactly what she is. Did she think she was going to be the young supermodel forever? What a terrible message this sends out to young women the world over. It must be incredibly tough to grow up in the age of social media where this is no hiding from cameras and casual snaps can be taken at any time. I'm so glad there was none of that when I was a kid. My pals and I were free to experiment with our purple eyeshadow and perms safe in the knowledge there would be very few permanent records of the way we looked. Just as well, because I was an absolute state.
But nowadays, young people have to be permanently camera ready. It must be absolutely exhausting. No wonder all the young women I see these days look so immaculate all the time. They're always just minutes away from their next close-up.
The constant bombardment of images on Instagram and Facebook of people living seemingly perfect lives while looking beautiful must be awful. Comparison is the theft of happiness, so the saying goes, and this generation is the most unhappy ever, according to research. Worryingly, the number of young people experiencing mental health problems is growing.
Last week we learned that one in four children in England is dieting. Some of them are a healthy weight and some are as young as eight. The survey didn't cover Scotland but I fear it may be a similar picture here.
Glossy fashion magazines are full of pictures of impossibly beautiful women. But what the reader often forgets is that images have been airbrushed to achieve perfection.
Why can't we celebrate female role models who have actually achieved something? Look at Lieutenant Amanda Lee for instance. The US Navy's famed aerial display team, the Blue Angels, has chosen her as the first female pilot.
With a World 🥉 now in her collection, a flashback to when @lauramuiruns took Olympic 🥈 in Tokyo.#WorldAthleticsChamps pic.twitter.com/7fZ3Gvyail

— Team GB (@TeamGB) July 19, 2022
Or how about our very own Laura Muir who showed incredible determination at the World Athletics Championships in Oregon to win a bronze medal in a painfully fast 1,500 final? She lay on the track for a full five minutes after crossing the finishing line, recovering as she'd given it her all.
What made her performance even more incredible was that at the beginning of the year, the Scot wasn't even able to run for two months after a significant injury. So to come back from that is quite an achievement. What grit, what determination, what a role model.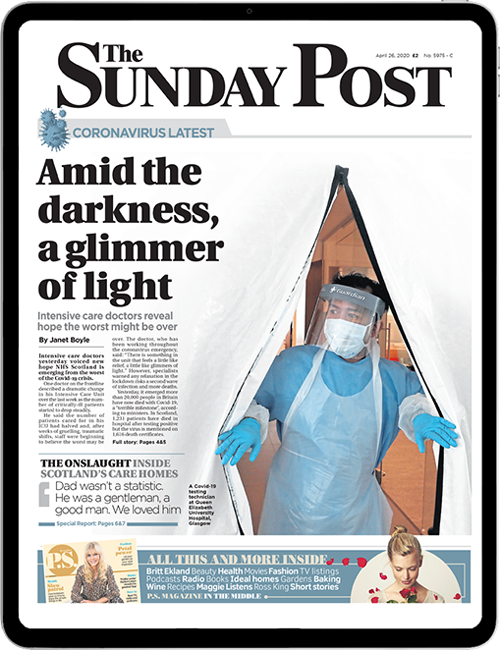 Enjoy the convenience of having The Sunday Post delivered as a digital ePaper straight to your smartphone, tablet or computer.
Subscribe for only £5.49 a month and enjoy all the benefits of the printed paper as a digital replica.
Subscribe