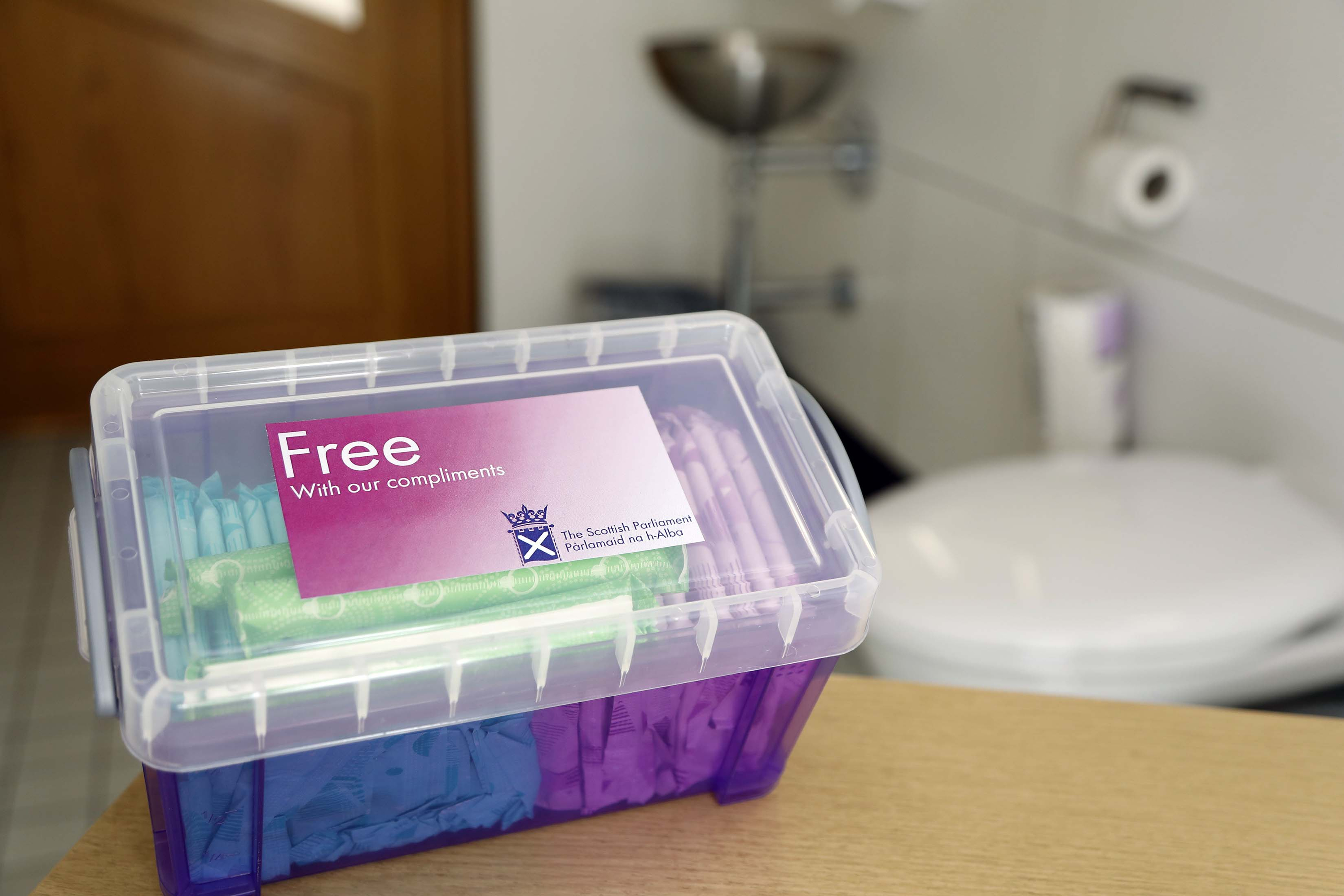 I'm always proud to be Scottish but there are moments when our little country makes waves on the world stage and you realise just how fortunate we are to be from such a forward-thinking and progressive nation.
Last week, with the passing of a landmark bill, Scotland became the first country to provide free period products to "anyone who needs them", a huge step forward in the fight against period poverty – something thought to impact nearly one in five women.
It is such a huge achievement and, though we may have been the first, I definitely don't think we will be the last to recognise the importance of supporting women's health.
For people who have never had a period, it may seem a small inconvenience and a cost that can easily be covered. But when you hear the experiences of women of all ages, it becomes clear just how vital free tampons will be.
I heard one woman describe how she was forced to use old scraps of material and toilet paper because she had no other choice. Does that not sound more someone living in a developing nation, rather than one of the richest countries in the world?
Her words took me back to my own student days when money was so tight and absolutely everything seemed like a luxury, even essential items like sanitary products.
Women spend an estimated average of £13 a month on their period, and that is a lot of money for someone who may already be struggling.
The Period Products (Free Provision) (Scotland) Act isn't just important in practical terms – it has also placed a once taboo subject into the headlines, and opened up the issue of women's equality to a wider audience.
As part of the four-year campaign to pass this bill, a Young Scot survey found around one in four school, college or university students in Scotland had struggled to access period products. Some had to skip class altogether, simply because of a natural bodily function.
It's an issue that also affects sport, something I've long raised as a wider concern. In my day, everyone wore whites to play tennis – the women reading this column don't need an explanation for why that was so traumatic – and whether I was training or competing, it was always in the back of my mind that I could leak on to my kit.
What's more, when I was at school, it was the norm to have a note that excused you from PE lessons if you had your period because products weren't as good as they are now, and the pain and discomfort made playing unbearable.
I'm so glad this subject is now being talked about more openly, and we have made such a giant leap forward.
Huge congratulations should be given to MSP Monica Lennon who spearheaded the campaign, as well as the Scottish Parliament for getting behind her.
Let's hope this is the first triumph of many when it comes to creating a more equal society for all.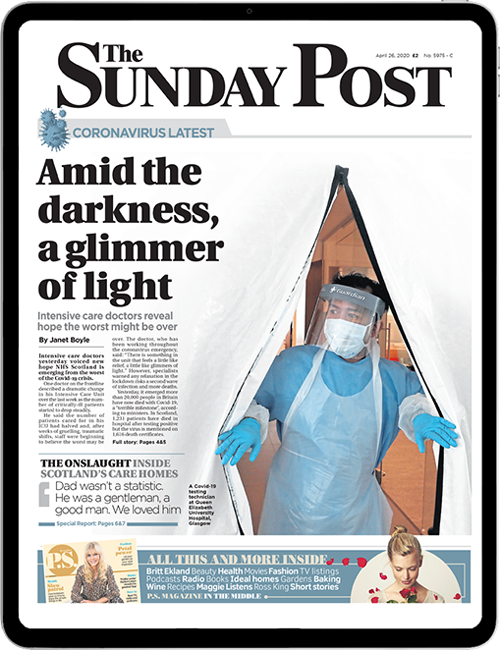 Enjoy the convenience of having The Sunday Post delivered as a digital ePaper straight to your smartphone, tablet or computer.
Subscribe for only £5.49 a month and enjoy all the benefits of the printed paper as a digital replica.
Subscribe