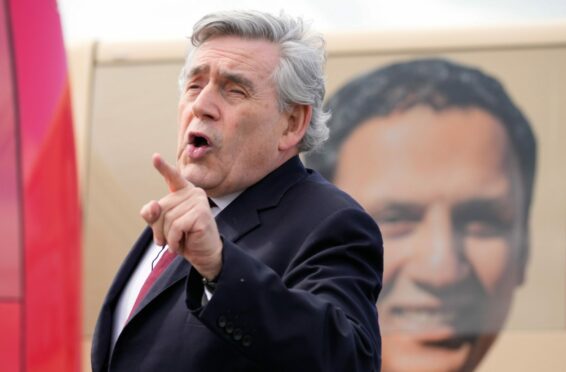 Gordon Brown will unveil his blueprint to save the Union in Scotland tomorrow including more devolution of powers and the abolition of the House of Lords.
The report by the former prime minister includes proposals for tax-raising powers for English mayors, a ban on second jobs for MPs and a beefed-up Electoral Commission.
The House of Lords would be replaced by a new elected senate of "nations and regions", stripping prime ministers of the power to reward donors and allies with peerages.
The proposals, expected to be adopted as Labour policy, are being billed by the party as the "biggest ever transfer of power from Westminster to the British people".
They will be unveiled by Brown, Sir Keir Starmer and Scottish Labour leader Anas Sarwar in Edinburgh tomorrow.
Brown was commissioned to undertake the review two years ago when Starmer said it would deliver a "fresh and tangible offer" to voters who had turned away from Labour, especially to the SNP in Scotland and the Tories in the north of England.
The report is expected to recommend devolving new economic powers and a constitutional guarantee of social and economic rights, including a right to healthcare, education and social protection.
It is also likely to recommend giving regions economic powers to be the centres of new industries, citing the examples of video games in Dundee, financial services in Canary Wharf and biopharma in Cambridge.
The report will also recommend scrapping the House of Lords and creating a much smaller senate of nations and regions in its place. The new assembly would have power to refer the UK Government to the Supreme Court.
Reports yesterday suggested Starmer was retreating from promising abolition of the Lords in the party's next manifesto and intends to promise a consultation on the proposal instead. The issue was said to have prompted fierce discussion between Brown and Starmer's teams.
But sources yesterday told The Post a Labour government would abolish the Lords, the second-biggest legislative chamber in the world after China's National People's Congress.
Brown's plan comes in the wake of Boris Johnson's resignation honours list being reported to include multi-millionaire Tory donors, Conservative MPs and former personal aides and advisers.
Johnson's successor as prime minister, Liz Truss, could also nominate resignation honours despite only lasting 44 days in Downing Street. Meanwhile, Lady Michelle Mone, a Tory peer, is under investigation after being accused of using her position to lobby for a firm linked to her husband to win government contracts during the pandemic.
Many UK supporters believe more and meaningful devolution of powers will gradually dissipate support for independence.
Former Labour First Minister Henry McLeish said: "I've been an advocate for a long time about the need to make devolution work. The creation of the Scottish Parliament in 1999 was a point of success. But we are still to see the full benefits of devolution.
"The SNP claims that we have to be free from Westminster and free from the Union to make any positive moves forward in Scotland, but that is simply not the case.
"A lot of innovation could have happened and lot more potential could have been realised but the SNP were not simply interested because they had to prove to Scotland that by being free of Westminster was the only way that they could move forward.
"The Scottish Parliament requires more powers and it is needs more flexibility on issues such as drugs and immigration. Why shouldn't Scotland be able to have a more progressive drugs policy if it wants to? Scotland has an ageing population and needs more migrant workers, so why shouldn't it be able to have a freer immigration policy?"
McLeish added: "Britain is the most centralised country in Europe and at Westminster there has been a great reluctance to share power.
"I hope at the back of Gordon Brown's thinking is the idea that we need to turn the Union into a flexible four nations framework in which each part of the UK can make their own progress at their own pace with more powers depending on their particular ambitions." Brown's report also comes in the wake of the Supreme Court ruling that Nicola Sturgeon cannot hold another independence referendum without permission from Westminster, which has seen support for independence in some polls rise to 52%.
However, the poll by Redfield and Wilton Strategies also shows support for Scottish Labour increasing to 31% for Westminster voting intentions, compared with 19% at the last general election. Support for the SNP has dropped to 41%, down from 45% in 2019.
Starmer is now widely expected to become Britain's next prime minister with Labour having a 20-point lead in the polls following Liz Truss's mini-budget causing a collapse in the value of the pound and share prices.
Starmer has ruled out another referendum on Scottish independence, insisting the argument for another vote has not changed since 2014 as there has not been a "sustained" shift in support.
Labour shadow Scottish Secretary Ian Murray told the party's conference in September that Brown's plans would be a "redress" of the UK economy. "It will not just try to convince Scotland to stay, but to make Britain such a good place to be that everyone, in all corners of our country, will want to be part of it," he told the conference.
SNP depute leader Keith Brown said: "Labour have been promising to abolish the House of Lords for a century. That shows just how empty their promises are – and, like so many iterations before it, are likely to vanish into the mists once again.
"Labour's endless promises on constitutional reform amount to 'Brownhog Day' – endless chatter from Gordon Brown that will deliver absolutely nothing of value to Scotland. Labour are a pro-Brexit party under a pro-Brexit leader who parrots Tory rhetoric on immigration and much else besides.
"And nothing that Gordon Brown may or may not announce this week will come remotely close to delivering the change Scotland needs – only independence can do that."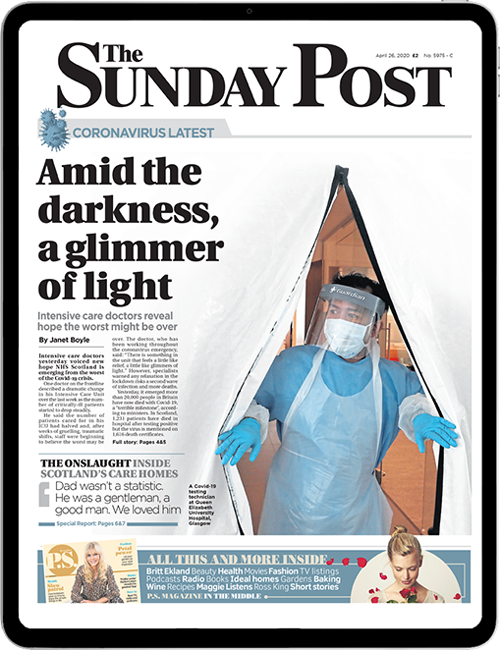 Enjoy the convenience of having The Sunday Post delivered as a digital ePaper straight to your smartphone, tablet or computer.
Subscribe for only £5.49 a month and enjoy all the benefits of the printed paper as a digital replica.
Subscribe