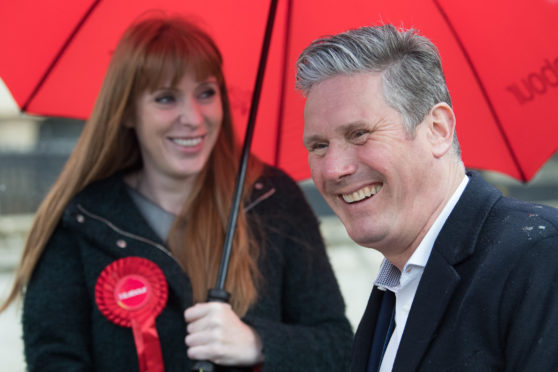 Sir Keir Starmer sacked Angela Rayner as Labour Party chair yesterday after a string of poor election results.
The MP will remain deputy leader as that is an elected position but loses her role as chair and national campaign co-ordinator after Labour lost control of a number of English councils and suffered humiliating defeat in a so-called Red Wall seat of Hartlepool.
A source said: "Keir said he was taking full responsibility for the result of the elections and he said we need to change."
Labour's former power base in the north of England was crumbling after the Tories won the Hartepool by-election as the party was accused of losing touch with traditional supporters and taking them for granted.
Opposition to Brexit in a constituency that voted to leave the EU, and the vaccine rollout giving a bounce to Prime Minister Boris Johnson were blamed for the defeat. Labour had a better showing in the mayoral elections, holding seats in Manchester and Liverpool and gaining the west of England. It also held the Welsh Senedd.
Starmer has admitted his party has lost the trust of working people as some analysts suggested rising support for Scottish independence if he seems unlikely to beat the Tories at a general election.
John McTernan, former adviser to Tony Blair, said Labour was still attempting to recover from terrible 2019 General Election results.
He said: "Hartlepool was the final act of the 2019 election, not the first act of 2024, and the defeat in 2019 was catastrophic for the Labour Party – the worst since 1935. You do not come back from that in one bound."
McTernan said Starmer should follow Scottish leader Anas Sarwar's strategy of focusing on Covid recovery.
He said: "Scottish Labour has turned a corner. Anas is doing the right thing and I think Keir has to do this too – and that's to boss the issue of recovery.
"Sturgeon bosses the issue of the constitution so Anas is going somewhere else which is jobs, growth and recovery. Keir has to do the same thing." Former Labour first minister Henry McLeish said his party received a pummelling but Starmer should remain as leader. He said: "Labour has a mountain to climb across the UK and there is not going to be a fast turnaround in a short space of time.
"I don't think there's any threat to Starmer's leadership and that is a positive outcome."
Shadow Home Secretary Nick Thomas-Symonds said: "Keir has been in a situation over the past year where, in the national interest by the way, he has been providing that constructive opposition to the pandemic. And that was absolutely right.
"At a point of national crisis, yes of course you criticise the government when it was appropriate to do so but it was also appropriate to do things like support the government on the furlough scheme or on its public health messaging and not, for party political reasons, trying to create confusion around that."
Dan Norris, the new Labour mayor for the West of England, praised Starmer after he defeated the Conservative incumbent.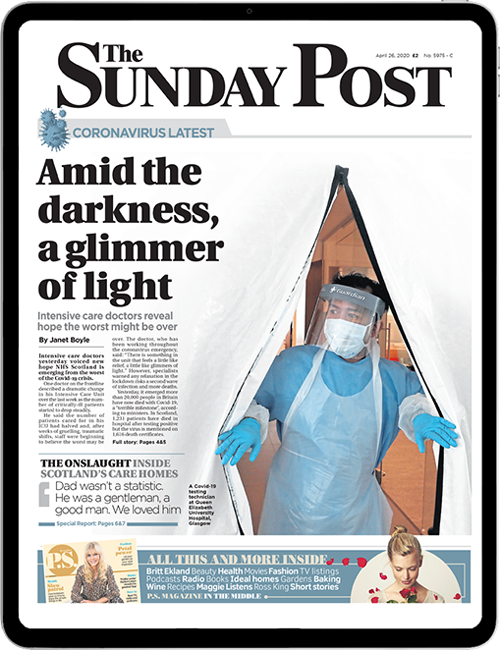 Enjoy the convenience of having The Sunday Post delivered as a digital ePaper straight to your smartphone, tablet or computer.
Subscribe for only £5.49 a month and enjoy all the benefits of the printed paper as a digital replica.
Subscribe