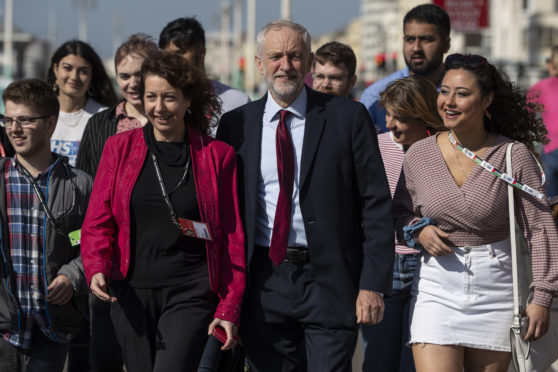 A plot by a Jeremy Corbyn-supporting group to sack Labour's second-in-command has been described as "shameful and embarrassing" by one of the party's MPs.
Deputy leader Tom Watson, who has clashed with Corbyn over the party's position on Brexit, faced a move to have his post axed at Labour's conference in Brighton yesterday.
The surprise move, which was launched on Friday night but ditched yesterday morning, overshadowed the start of the party's conference, intended to present Labour as a government in waiting with a general election looming.
Writing in the Sunday Post today, Edinburgh South MP Ian Murray said: "The attempt to oust Tom Watson was shameful and embarrassing. Those responsible do not act in the name of the Labour Party."
A motion had been tabled by Jon Lansman, founder of the pro-Corbyn campaign group Momentum, to axe Watson's post.
But the motion was dropped yesterday after widespread condemnation by senior party figures including Tony Blair and Ed Miliband.
Watson has been a critic of Corbyn's leadership and his position over Brexit and has had a long-running feud with Len McCluskey, the general secretary of Unite, Labour's biggest donor.
Labour's ruling National Executive Committee (NEC) had been expected to vote on the motion to abolish the post in a meeting yesterday morning.
According to Corbyn's team, he was unaware of the attempted plot and stepped in with a compromise motion that would see Watson's position reviewed at a later date.
A Labour source said: "Jeremy Corbyn proposed that the motion not go to a vote and instead that there be a review of the position of deputy leader and other positions in support of the leader.
"This will consider how democratic accountability can be strengthened to give members a greater say, expanding the number of elected positions, and how diverse representation can be further improved. The NEC agreed to his proposal."
Lansman said: "We need to make sure the deputy leader role is properly accountable to the membership while also unifying the party at conference. In my view, this review is absolutely the best way of doing that."
Watson said that he was first made aware of the move to abolish his post in a text message in a Chinese restaurant in Manchester on Friday night.
He said: "What it shows is that this conference is supposed to be a platform for what could be a general election in six weeks.
"It's a straight sectarian attack on a broad church party. And it's moving us into a different kind of institution where pluralism isn't tolerated."
Some sources suggested the move to oust Watson was driven by the desire to remove opponents to protect the "Corbyn project" if Labour is defeated in the looming election.
Corbyn later insisted that he enjoyed working with Watson and that the NEC had finished its meeting in a "happy and united mood".
He added: "The conference will move on to defeating austerity, to the green new deal that we are putting forward, and giving the people a final say on Brexit."
But Corbyn was criticised by Labour MPs over the party's Brexit policy for being confusing .
A policy statement put forward by Corbyn to the NEC would see a Labour government reach a deal with Brussels which would then be put to a referendum.
But Labour's stance in that referendum would not be settled until a special conference after a general election.
MP Lloyd Russell-Moyle said: "We are being hammered on the doorstep because our Brexit position is a fudge."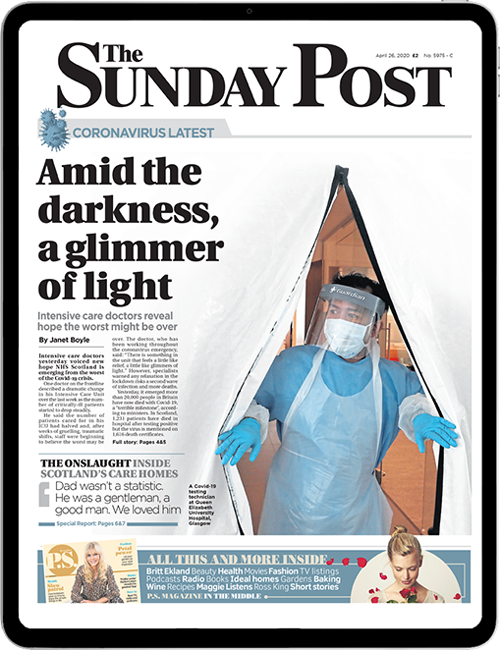 Enjoy the convenience of having The Sunday Post delivered as a digital ePaper straight to your smartphone, tablet or computer.
Subscribe for only £5.49 a month and enjoy all the benefits of the printed paper as a digital replica.
Subscribe