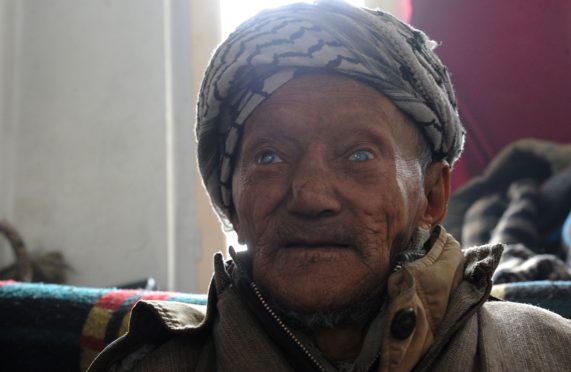 One of Scotland's best-known chefs and leading health experts have joined forces to highlight the enduring suffering inflicted by leprosy.
Many people wrongly believe the disease has been eradicated but leprosy is still devastating lives in Africa and south-east Asia with up to 400,000 cases every year.
Now chef Tony Singh and Linda de Caestecker, NHS Greater Glasgow and Clyde's director of public health, are joining a global awareness campaign which will be showcased at the Scottish Parliament on Wednesday.
Tony decided to help because his own family have worked to fight leprosy for many years in India.
He said: "My family in West Bengal has spent many years working in a refuge there to support and treat victims.
"But there is still a huge amount of ignorance and suspicion over the disease.
"India still has half the world's population of leprosy victims, and despite the fact there is a cure and treatment which prevents the disease being passed on within days of medication being started, many people suffer exclusion and stigma for the rest of their lives."
Meanwhile, health chief Linda also has first-hand experience of the condition, having spent time in Karigiri Leprosy Hospital in Tamil Nadu, India, when she was a young doctor.
She said: "Leprosy is indeed a disease that has been present since ancient times.
"Unfortunately this does not mean that leprosy has been relegated to history.
"It continues to affect lives and cause permanent disability, impacting on whole families."
As a young medical student, Linda was shocked to see the disfigurements the disease caused.
"I have never forgotten the distress of seeing the wounds and disability caused by leprosy.
"That is why it shocks me that 30 years on, new cases of leprosy are still being identified too late to prevent disability.
"Yet it is a treatable disease with relatively cheap treatment."
Since 1982, leprosy has been treatable with a combination of drugs and work is currently under way for a vaccine that can stop the spread of the disease.
The most recent WHO statistics show there were 208, 619 new cases reported last year from 159 member states and territories.
Around 16,000 children are diagnosed every year.
Scottish research scientist Murdo Macdonald and his doctor wife, Rachel, will tell MSPs about their 10 years battling leprosy in Nepal. They met and worked at the Anandaban Hospital, Lalitpur, treating victims and developing programmes for diagnosis.
The couple, who both worked for The Leprosy Mission, will give heartbreaking testimony of the children and families shunned by their community because they have the disease.
Murdo, 55, said: "It was heartbreaking to see. Some of those we helped had not been touched by other humans in years because of the fear and social stigma of leprosy. Despite this being a treatable disease, in so many areas of the world, there continues to be a great deal of ignorance built up over thousands of years.
"The disfigurement is awful, but the social stigma and isolation is just as hard for victims."
The dad of three added: "Scotland has a role to play to ensure people realise leprosy is not ancient history yet. A lot of work still needs to be done to ensure early diagnosis which can be difficult because it can manifest in many different ways."
---