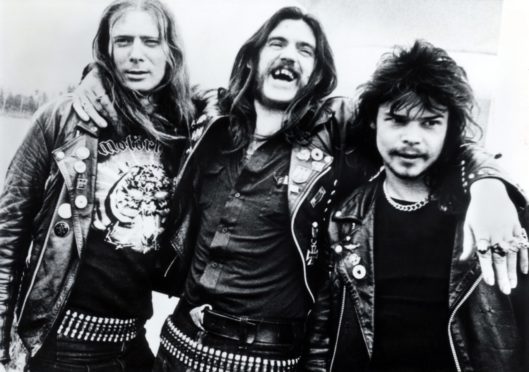 It started as a drunken teenage bet and led to an incredible globe-trotting career, breaking down sexism and gender barriers along the way.
Kim Hawes became one of the first female tour managers in music, leading hellraising heavy metal acts like Motorhead and Black Sabbath around the world, and grew into an in-demand troubleshooter headhunted by American music executives. She even ordered a shocked Madonna off stage at the height of the Material Girl's fame.
Now she is hoping to encourage the next generation of females into the music business – an industry she says is still heavily male-dominated – and she will give a talk this week at XpoNorth, the annual creatives conference from Highland and Islands Enterprise, which is being held online due to Covid.
"The reason I go out and talk to students is because I get angry when young girls say it's really hard in the music industry for women – if it's hard now, how did I do it in 1979?" said Kim.
"I want to encourage them and tell them not to be frightened, that the only thing stopping them is themselves. I felt I had to go out and encourage them. I came from a small village known only for market gardening and ended up working with rock'n'roll bands around the world. Two years ago, I received an honorary university degree for being a pioneer within the music industry for women, and I want to carry that on. If I could do it, anyone can do it."
Kim was 19 when she and a friend went to see their favourite band, Elvis Costello And The Attractions. At the pub before the gig, they drunkenly bet each other who could meet the band first. Blagging her way backstage led to her working on the merchandise stand for the rest of tour which, in turn, led to her going on tour with rockers Rush.
"From there, I found myself working for Motorhead. Over time I moved into tour accounts, and then one night in Paris, the last night of the tour, the tour manager had enough and left, so I was asked to fill in and soon news got around that a woman was tour-managing. Before I knew it I was managing Hawkwind and other bands."
But it's her 10 years with Motorhead that she holds dearest. "Lemmy taught me everything about being on the road," said Kim, who confessed that she doesn't actually like heavy metal music.
"I always said to people I worked with afterwards that there was nothing they could do or try that I hadn't seen before, no situation I couldn't get them out of. I remember us driving to Scotland one night. Lemmy was meeting two of his friends and they said they would see us at the border. There they were, with these massive Marshall amps strapped to their Ford Escort, the roof caving in, with bagpipe music blaring out.
"We had two buses and three trucks, and we formed a V-shape formation, taking over the entire carriageway. We passed by police in a lay-by, but they just ignored us! I have such great memories of Scotland. It was one of the first places that realised they could make a lot of money out of bands if they kept the hotel bar open all night."
Elsewhere on the road, the band had to make their own entertainment.
"We were in Sweden on an overnight drive to a ferry, which left once a day at 7.30am," she recalled. "We were going to be early, so we pulled over for a while. One of the band spotted a rowing boat out on a lake, so he went and took it but it started to sink. Luckily it wasn't a deep lake. Then the bus driver was badly bitten by mosquitoes and his feet and ankles swelled up and he couldn't press the pedals, so one of us had to use the handle of a brush while he held the steering wheel.
"We ended up missing the ferry, so had to cross the fjord in a speedboat. A police escort was waiting on the other side to get us to the venue on time.
"Then there was the time we were in East Germany. I was driving Lemmy, who was fascinated by German Second World War military memorabilia, to a hotel in the West, along with the local tour promoter. Lemmy was dressed in his military regalia, smoking cigarettes and drinking Jack Daniels and Coke while reading a book about the SS, when we were pulled over by the East German police.
"I was later told the officer said, 'Oh my God, I don't believe this', but thankfully the promoter talked him round. All Lemmy said was 'All right, mate', and carried on smoking, drinking and reading."
Since Yesterday: Documentary directors on why they're rewriting all-female Scottish bands back into musical history
In the '90s, Kim was asked to go to America to tour-manage Californian alt rock band Concrete Blonde, who had fired a number of managers. The band's singer, Johnette Napolitano, had requested a female tour manager, and word had reached the US about Kim. It was around this time that she encountered Madonna.
"Concrete Blonde was playing a big fundraiser for the earthquake appeal in 1995 at The Wilton Theatre in Los Angeles," she said.
"Johnette hated anyone being on the side of the stage who didn't need to be there, so when I saw this woman standing there during the soundcheck, I went over to her. I could see one of the monitor guys mouthing 'no' to me but I didn't know why.
"This woman had her hair parted down the centre with grips on either side, no make-up on, and was wearing jeans, t-shirt and trainers. I told her she couldn't stand there and would have to move before I got someone to move her.
"She walked away. Then the crew guy came over and said I'd just thrown Madonna off the stage. I heard later she appreciated I'd done that for my artist and that she would have done the same."
Kim gave up tour management after having her daughter but moved into crisis management, beginning with Chumbawumba after the band infamously threw a bucket of water over then-deputy prime minister John Prescott at the 1998 Brit Awards. She carried on until 2013, when she quit to look after her poorly mum, and decided it was time to encourage other females into the business.
"There are still a lack of women in the industry," she added. "I never tried to be one of the guys – I liked to put on my lipstick and make-up.
"I used to just roll with the comments rather than get angry.
"It would tickle me when I turned up at venues and they wouldn't believe I was the tour manager, but I used it to my advantage. Now I want to encourage other young females to get involved."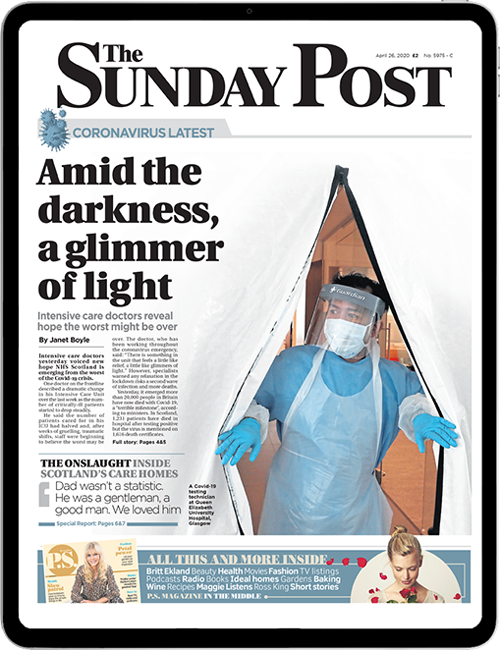 Enjoy the convenience of having The Sunday Post delivered as a digital ePaper straight to your smartphone, tablet or computer.
Subscribe for only £5.49 a month and enjoy all the benefits of the printed paper as a digital replica.
Subscribe