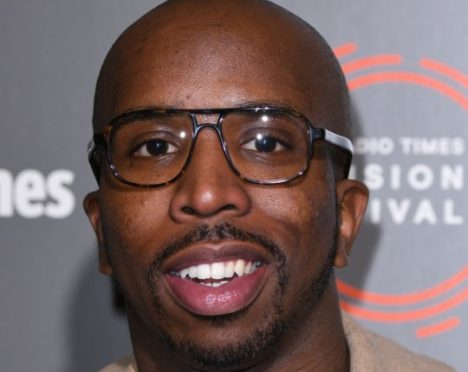 The star of hit BBC sitcom Ghosts talks about the paranormal, moving into his own house and missing the Edinburgh Fringe.
How did you spend lockdown?
My plan was to be writing anyway, so lockdown meant I couldn't be distracted by partying, like I usually am. I also got through a to-do list I've had for years. If I came out of this without having done a considerable amount of things then there was really no hope for me. It was quite productive.
Did you finish filming the second series of Ghosts before lockdown?
Yes, we finished five days before everything shut down. At first, when everyone started talking about coronavirus, we thought we were safe being tucked away in the manor where we filmed, not realising the magnitude of the situation.
Was the pressure on due to the success of the first series?
Definitely. We were told at the same time we were getting series two and three, which rarely happens, but there was still pressure because the first series was so well received and expectations are through the roof from the massive fanbase. But I think we've outdone ourselves – it's a lot more playful, fun, and we find out the back story of the ghosts as well.
Do you believe in ghosts?
I do. I haven't see one yet, but I'm trying. People say the house where we film is haunted, and sometimes I'll stare a long time into a dark room trying to see something, but no luck yet. I'd love to see one and be proved right.
Have you had time to reflect on all your successes from the past few years?
Up until two months ago, I was still living at my mum's and I think that has contributed to me not realising how quickly everything's moved and how busy I've been. Because I can do all these things, or go to a show or win an award, and when I come home my mum's saying: "You haven't cleaned up that plate". I'm starting to reflect now that I'm in my own space.
How does it feel having your own place?
I'm quite enjoying it. I'm getting better in the kitchen, I would say, though I don't know if the guests would agree. Admittedly, there's not many places to go right now, but I've been really keen to stay in my house.
You're a veteran of the Edinburgh Fringe. How did it feel not being there this year?
This was my first time not being at the Fringe since 2015. As much as I love coming up to watch shows, I also find it stressful performing there, so I think I'm losing the love for that part of it. It's a great place to meet producers and other people and I also find it created a really good work ethos. I do an improvised comedy show, BattleActs, and doing that every night is really challenging. but it's definitely added strings to my bow.
---
The second season of Ghosts, starring Kiell opposite Charlotte Ritchie, returns to BBC1, tomorrow, 8.30pm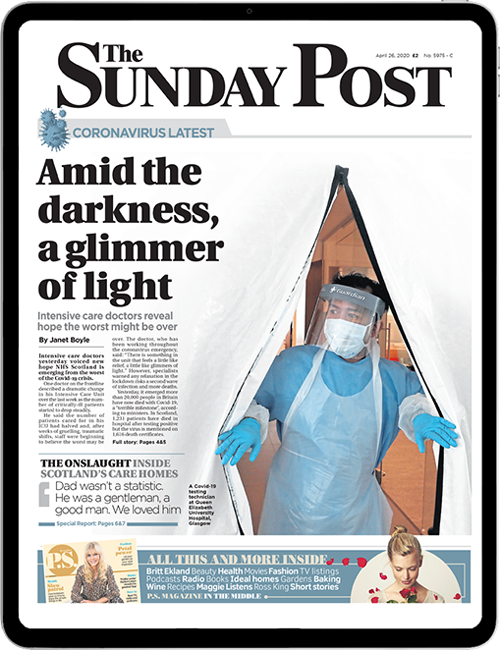 Enjoy the convenience of having The Sunday Post delivered as a digital ePaper straight to your smartphone, tablet or computer.
Subscribe for only £5.49 a month and enjoy all the benefits of the printed paper as a digital replica.
Subscribe