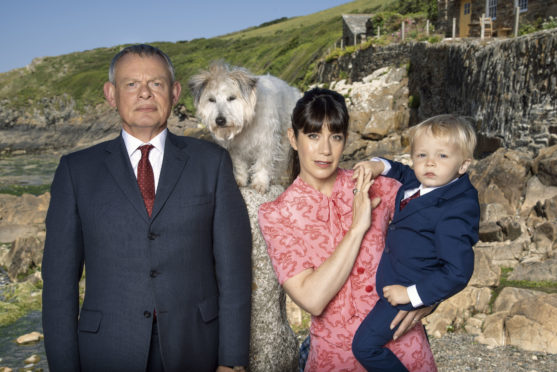 They say you should never work with children or animals, but as an adage it's nonsense, according to Martin Clunes.
The former Men Behaving Badly star is back for his ninth run as grumpy medic Doc Martin, who has a young family to contend with, as well as a collection of unusual patients.
The young actor who plays the country doctor's son is a joy to work with, says Martin, although the three-year-old did sometimes jump the gun during filming.
"Because of the repetition of scenes during filming he said one of my lines first before I'd had the chance to say it," said Martin.
"I remember when we were making the ITV drama William and Mary, and we had twins playing our child, we had to change the word 'action' to bananas because every time someone said action they would repeat it while the cameras were rolling.
"The old adage of never work with animals and children – it's nonsense because when you get it – when you hit the sweet spot – and you only need 50 frames or so, then it's great and it has always been that way.
"It was great coming back to Cornwall to play Doc Martin after such a busy time playing different characters in Vanity Fair, Manhunt, Warren, and presenting Islands of America in the last year.
"Doc Martin is so familiar and that is nice," he says.
"He's a character I enjoy playing and I still have stuff to do with him. I like the machinations of the medical procedures, I have always enjoyed those."
The last two series saw Hollywood's Sigourney Weaver guest star on the gentle medical drama, and this season adds another US actor, Danny Huston, of Wonder Woman and Angel Has Fallen, to the cast.
"The character Danny plays in episode five is Robert Brook, a man who has had a few things go wrong in his life in a spectacular way," added Martin.
"He splits with his wife and ends up homeless, living off grid in a little camp. He tries to buy some eggs and the farmer accuses him of trying to steal the eggs, and shoots him in the leg.
"When you look at Danny's pedigree, at the places he's been, and in this he was lying on the ground in the woods, with a gun shot wound in his leg and me operating on him.
"He couldn't have been nicer and kinder to everyone, interested in everyone.
"He brought his family down here. He took it for what it was and it was great."
---
Doc Martin, ITV, Wed, 9pm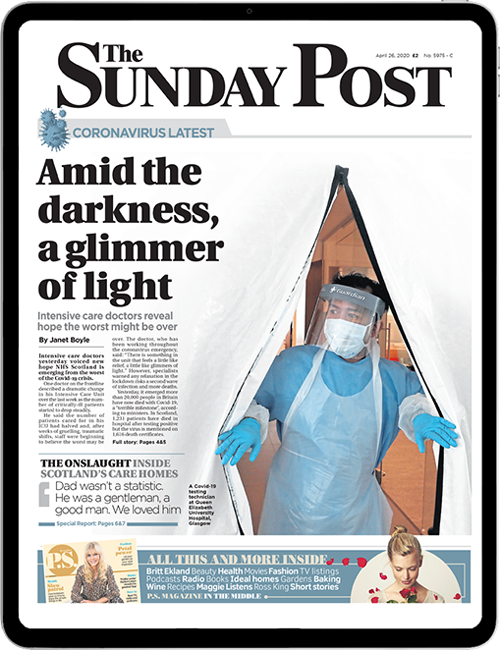 Enjoy the convenience of having The Sunday Post delivered as a digital ePaper straight to your smartphone, tablet or computer.
Subscribe for only £5.49 a month and enjoy all the benefits of the printed paper as a digital replica.
Subscribe