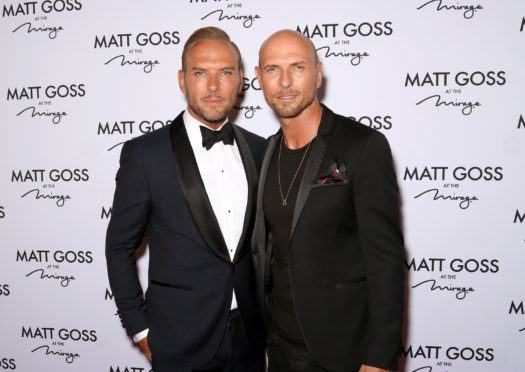 "I know people think I'm nuts, but I'm not."
Luke Goss feels the need to clarify as he explains how meditation has been helping him since he and his brother Matt returned to the limelight after the surprise success of their documentary, Bros: After The Screaming Stops.
It was his late mum, he tells The Sunday Post, who came to his friend in a dream and implored him to make Luke begin meditating.
"When you have a dream like that, you have to do it," says Luke. "So I pray and I meditate and I get into a state of trying to be centred."
The documentary, which followed the brothers as they attempted to put their differences behind them and reform the band, was a ratings winner for the BBC last Christmas, thanks in part to the twins' unique way with words.
Who can forget Matt explaining how he made a conscious decision because of Stevie Wonder not to be superstitious?
Yet despite Luke being in the limelight since he was a teenager – finding worldwide fame in Bros and later becoming a successful actor, starring in blockbusters like Blade 2 and Hellboy II – the 50-year-old has never been comfortable in the public eye.
Meditation helps him deal with the intrusion that having a camera crew following him around and public scrutiny brings.
"It can be tiring because I'm an immensely private man. It's not secrecy, I'm just a quiet person with simple needs, happy to be around good people," he continues.
"Solitude for me is hugely important. It helps me stay tethered to my faith and my sense of self.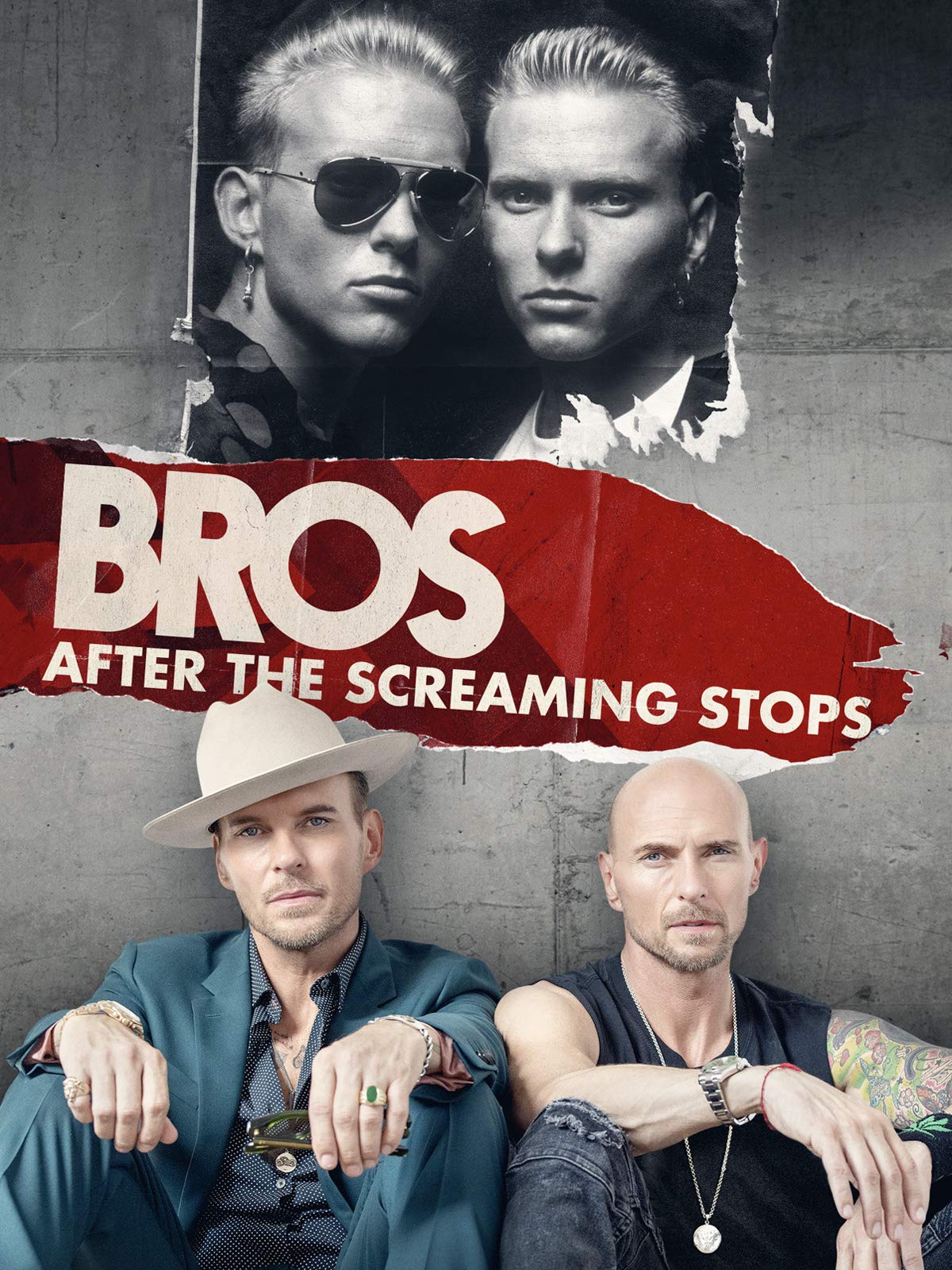 "I'm somewhat shy about what I do. Shyness has nothing to do with how capable you are and that's why I speak about it so openly.
"Authenticity is the most peaceful place to be. I have to be the same bloke at a public event as I am in my living room.
"I have quite a compassionate spirit – I'm driven very much by the wellness of people. That includes their heads and hearts and everything else."
Matt, Luke and school friend Craig Logan, originally from Fife, formed Bros in 1986.
They enjoyed huge success with hits like When Will I Be Famous and I Owe You Nothing, but split up in 1992.
The brothers moved to America – Matt became a successful Las Vegas singer while Luke went into movies – but their relationship disintegrated over the years.
The documentary followed their attempts to put together a Bros comeback gig at the O2 in London.
"The reaction was interesting when it came out," says Luke.
"There was a little window where some of the old-school journalists tried it on and it didn't stick, so we felt somewhat vindicated and redeemed when the public got behind it.
"We didn't realise what this was going to be – we thought we were making a movie, but it turned out to be public therapy for Matt and I.
"We received such warmth and it changed many, many things for us."
One of those was feeling comfortable enough to come home.
"I'm so thankful the UK feels like home again, it really does, for the first time in 25 years," admits Luke.
"I would turn down movie roles there due to how much I didn't want to go home.
"In the first couple of years of Bros, when everything was great, people would be happy to see you as you walk down the street and I never thought it would be like that again.
"But the last four or five trips back have been unanimously lovely.
"I think what happened was people realised we've been through all this rubbish that they've been through, too. Jabbing those doors, poking at them without keys, isn't always easy.
"Any working-class boy out there will know what I'm talking about – just standing up straight sometimes makes you feel like you're going to break.
"To have such a turnaround in my life, in my own country, is such a blessing."
Luke and Matt followed up their comeback gigs with a further two shows this past summer, but a UK tour – including a date in Glasgow – was cancelled in 2017.
"Live touring when you're not with a record label is a big deal," Luke explains. "A lot of it has to come out of your own pocket until you're even, so we need to make sure people are going to come out and see us.
"But without a doubt, we'll be playing as far north as we can because it's been far too long and 100%, we want to do it."
Another documentary is in the works, although Matt and Luke want this one to focus on the music rather than their personal lives.
In the meantime, Luke's latest film, Extracurricular, is due for release next month.
He plays a sheriff investigating a spate of gruesome murders in a small American town, never realising how close to home the danger is.
The thriller was a change of pace for Luke, who is usually putting his body in harm's way in action roles.
"My character has his hands full and he's a thinker. I'm a bit more careful in my roles now. I make sure I stay in shape, stay trim, and you know what, I'm still dancing."
---
Why I quit at height of fame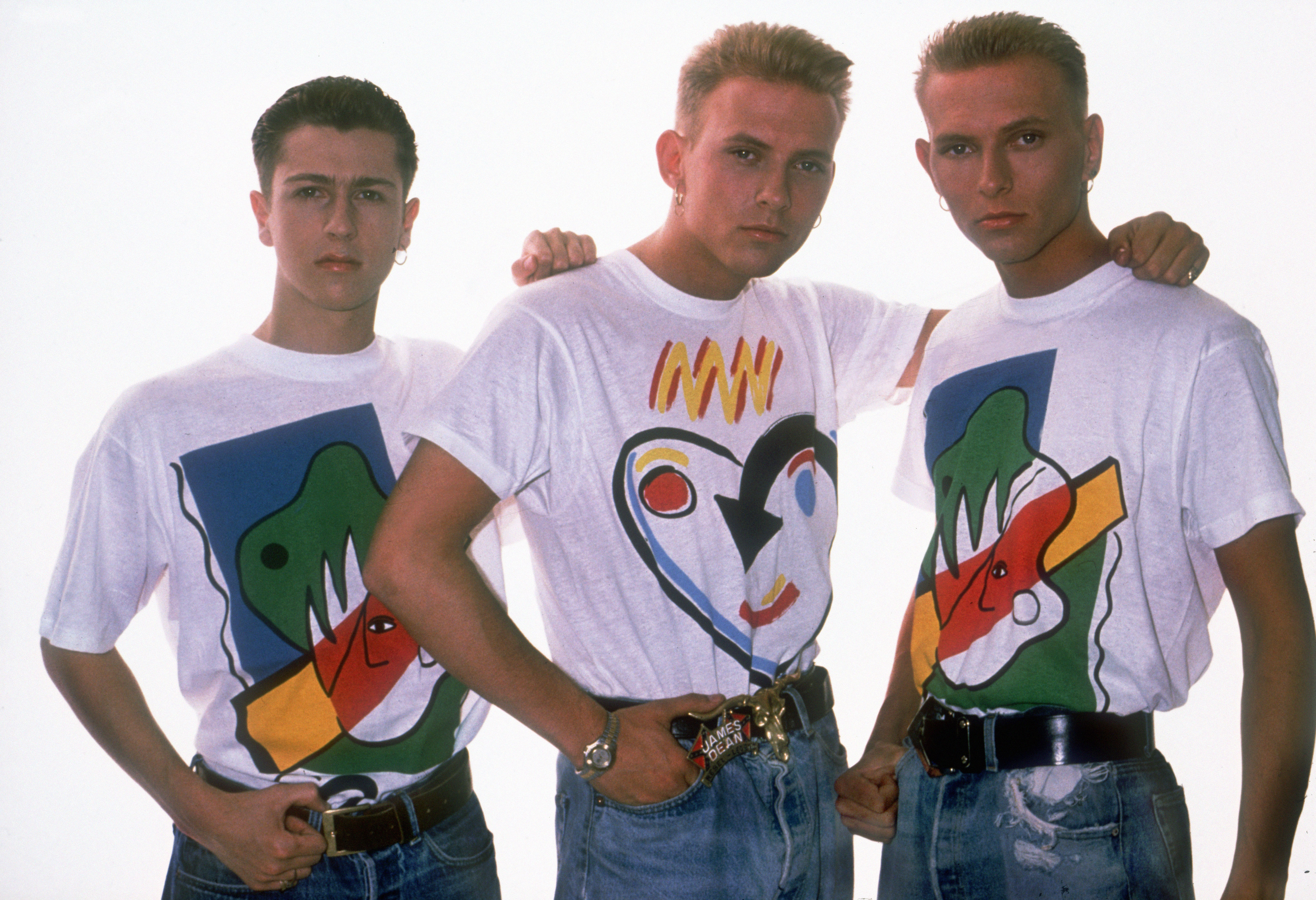 Luke Goss says he will always love Craig Logan, the Scot who quit the band at the height of their fame.
Bass player Craig, from Kirkcaldy, met Luke and Matt at school, but left Bros in 1989 after being diagnosed with Chronic Fatigue Syndrome.
He went on to become a music manager and executive, and has looked after the careers of acts such as Pink, Tina Turner, Anastasia and Dido.
Luke said: "There is no acrimony at all, but we don't see each other because we stayed in the creative side and he went to the executive side.
"Before all the noise, Craig was our best mate and I will always have a lot of love for the guy. I'm proud of what he has done."
Speaking in a featurette for the DVD version of the Bros documentary, Craig revealed how ill he was in the months before he left the band.
"Your body starts to say I've had enough and you don't listen. That happened several times and it had a real effect on me," he explained. "Berlin was my last show and by that point we had been on the road for some time and I was pretty sick.
"Doctors gave me injections to get on the stage every night and it got to the point where I couldn't walk any more, I was in a wheelchair.
"The security guy had to pick me up, put me on a stool and I would sit with the bass and play.
"I remember trying to pick up the phone but was too weak. I had to be carried to the bathroom.
"I got on a plane, went home, and was admitted to the hospital within an hour. I was in for several weeks and then the rehabilitation process started to learn to walk again. That took six months.
"It was a tough time, but a lot of that were my issues, not the band's.
"Since then, I've done quite a lot of things. I've been a manager for probably 20 of my 30-year career and was only in the band for two years.
"My experience with Bros really helped me being a manager. I love it, and as long as I do, I'll continue to do it."
---
Extracurricular on DVD & digital from October 21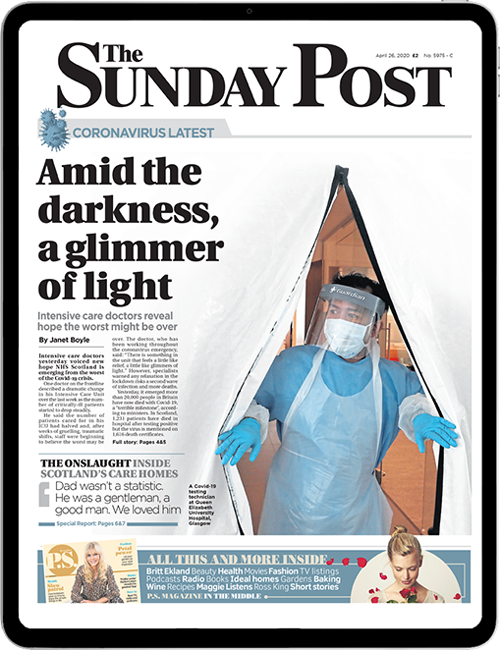 Enjoy the convenience of having The Sunday Post delivered as a digital ePaper straight to your smartphone, tablet or computer.
Subscribe for only £5.49 a month and enjoy all the benefits of the printed paper as a digital replica.
Subscribe