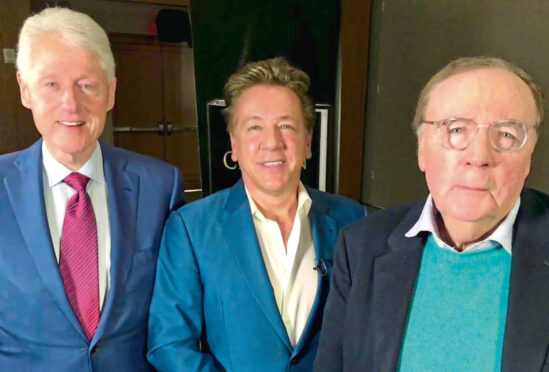 Many artists turn to their other half for a bit of advice when it comes to their creations.
Trying to impress someone like former presidential candidate and US Secretary of State Hillary Clinton must be difficult.
But luckily President Bill Clinton is a fairly impressive person anyway!
Last week I got to have a Zoom chat with the former Commander-in-chief along with bestselling author James Patterson.
The two have teamed up for another book called The President's Daughter, a cracking thriller.
And the man who faced down some of the world's leaders in the '90s makes sure he runs what he writes past the missus.
"I always pay attention to her criticism," he told me. "It's how I survived the last 45 years…"
He's a wise man!
This is Patterson's second book with Clinton and concerns the kidnapped child of a US leader. It's a great read and is so good it has already been turned into a script ahead of a potential movie.
Clinton said it was inspired by his nightmares once he left the Oval Office.
"After I left office, when I had more free time, I had more nightmares thinking about what else could go wrong with our country," explained Clinton. "I occasionally have them now but not so much as before."
That might be because there's a new occupant of the White House in Joe Biden.
He's seen as a bit more of a steady hand than the previous guy…remember him?
Bill is more relaxed these days and has even dipped in to help certain successors. "By and large, I've been really happy," he said, talking about what it's like to be a former president.
"I think it's a foolish thing to spend a day wishing you could do something you can't do any more.
"I made a promise to myself when I was president, I wouldn't do that. It's been an eventual 20 years since I left office, and I've been very fortunate because under President Bush and President Obama, I've been given a lot of chances to help.
"I'm happy for President Biden because I think he's fortunate to be serving at a time when the challenges meet his skill set."
Over the years loads of actors have played US presidents, from Michael Douglas in The American President to Josh Brolin in W and Martin Sheen in The West Wing.
However, Clinton's favourite portrayal is from one of the greatest of all time, doing a fair impression of the greatest US president of all time.
"By far the best portrayal was Daniel Day-Lewis's Lincoln because he played Lincoln as an old-time politician," he said.
"It's very important when you portray the president to portray him in a context where there are other actors.
"You can make Winston Churchill centre of the action but if you look at all the really great movies with Churchill in it, you see all the other great stuff, too."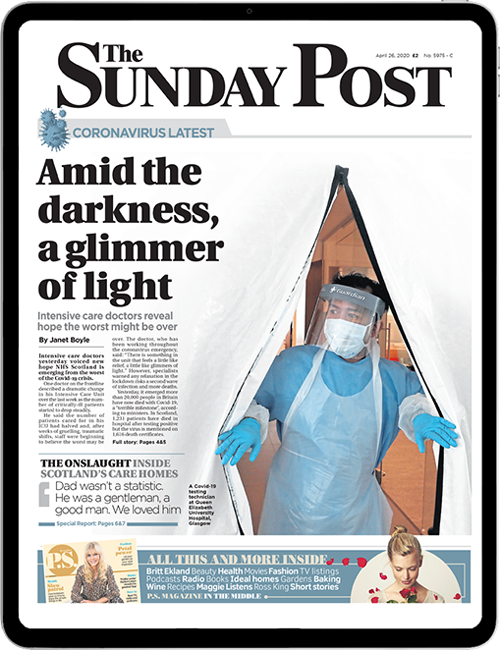 Enjoy the convenience of having The Sunday Post delivered as a digital ePaper straight to your smartphone, tablet or computer.
Subscribe for only £5.49 a month and enjoy all the benefits of the printed paper as a digital replica.
Subscribe