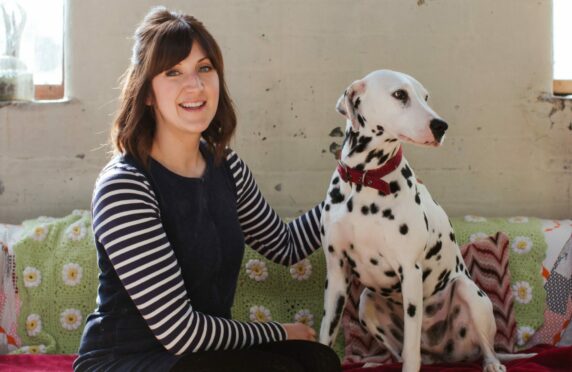 Few creatives cite their major career influences as The Bash Street Kids and Emmeline Pankhurst but for children's author Kate Pankhurst, that was the unlikely combination which led to her writing the bestselling series, Fantastically Great Women.
The first of the hugely popular books, which introduce younger readers to influential and important women from history, has now been adapted for the stage in a new musical and it arrives in Edinburgh this week.
Seeing her book come alive on stage is a huge thrill for Pankhurst, who only discovered 20 years ago – as she finished her illustrator studies at university – that she was distantly related to the famous suffragette.
"I wrote the first book, which the show is based on, in 2015 and had no idea it would become this," explained Pankhurst, speaking from her home in Leeds. "You hope some people will read the book but I never imagined that this would happen.
"This is the stuff of an illustrator's dream, to have the work adapted for the stage, and it's great that the messages from the book are coming to a wider audience in this different format. The first time I watched it, it was an overwhelming moment and it was magical to see how my book was a creative starting point for other women – it's an all-female team – to take it off in new directions. I'm so proud of it."
While Pankhurst inspires today's generation of children with tales of heroic deeds of defiance from the past, her inspiration came in the form of a rambunctious and unruly group of mischievous schoolkids in the pages of The Beano.
"I loved The Beano – it was so accessible and it was something I could walk to the corner shop and buy every Thursday, reading it as I ate the chewy toffee bar that came with it," she smiled.
"I read it cover to cover and loved it. It was a bit cheeky and naughty, and the Kids were really bold – that's how you really wanted to be with your teacher.
"I did my own comic based on The Bash Street Kids, called The Silly Street Kids. My mum has a big carrier bag filled with A4 paper containing sketches drawn in black felt tip. I loved drawing as a kid. I'm still the same now – I enjoy socialising but I also really like my own company and having the time to sit and doodle, and that's where it all began for me.
"It was late on before I realised I could do it as a living, though. I went to university to study illustration because I liked drawing and I was good at it, so I thought I'd explore it further, but I didn't really know what being an illustrator involved. I knew people made books and comics and animations but there was a gulf in me not really understanding in how you got from where I was to getting a job.
"My tutor at uni was a children's illustrator and she said what I was trying to do in my illustrations naturally fell into the younger age group and that I should try to pursue it. Also, Lauren Child's Charlie And Lola books were being published at the time and I thought they looked really different to other kids' books and I wanted to pursue something like that."
Pankhurst, originally from Liverpool, was commissioned to illustrate other people's books and the more she worked, the more she learned about story structure and so decided to start writing her own books, such as the successful Mariella Mystery Investigates series.
But it was her previously unknown connection to her suffragette namesake – they are distant cousins – that inspired the mum of two to create her most successful series.
"I had recently graduated and was working with children in workshops in schools when I found out," she explained. "Our family was often asked if we were related to Emmeline but we thought it was just the same name rather than a relation. Growing up, I only had a surface-level understanding of what she had done and much of it was based on the suffragette mum from Mary Poppins. I didn't study her at school, but now there is such a wealth of information out there for children and they do know her.
"It was a gift to discover I had that connection to Emmeline – she's my great-great-grandfather's brother's son's wife. People think I wrote the books because of that but I was actually working on the character of a lady explorer and had been using Amelia Earhart as visual reference. I had all this information on her but it took a conversation with my agent to join the dots of what was staring me in the face. With all of the Amelia research and doodles, and being a Pankhurst, there was a bit of an idea there.
"I went away and checked if anyone had done a similar book before – a non-fiction book for younger readers about great women in history – and I couldn't find one that brought them all together. It was an idea staring me in the face for a while but it took some time to recognise it needed to happen. I think I needed to work on other projects before I did it; I had to go on a journey to discover who I was as a storyteller and then connect back to the family history.
"People asked me if I was raised like a suffragette but that wasn't the case. It's much more commonplace in homes now to have conversations in families, and where children are aware of what's going on around them and know about the achievements of women in the past and what they had to face. I don't think it was so commonplace in the average household when I was growing up in Liverpool. My mum was a nurse and my dad did various jobs. It wasn't the norm in my household or those of my friends to question things and it was only when I got older that I became much more aware of the world and what's going on around me.
"I also work in education as a creative practitioner in schools and that's where I became aware of the importance of showing girls and boys that you can make the most of your time, and of finding ways to raise aspirations. That's when I started to question things and became more aware of the importance to encourage that in my storytelling."
Becoming a mum also changed her outlook.
"I was pregnant with my little boy when I was writing the first book and I also have a two-year-old girl," she continued. "I took my son to the first book launch in a suffragette Babygro.
"Becoming a parent made me realise the books are a shared experience between the adult and child. It also reinforced for me the importance of getting these stories out there and telling them in a way that will start conversations from an early age. I've started reading the books to my son and he doesn't have the awareness yet that it was really hard for them as women to do these things – but he's taking the elements of courage, bravery and discovery from the stories."
Pankhurst has released a number of books in the series and is digging deeper to reveal women of note who have perhaps been overlooked on a wider scale until now.
"Most of the women, I didn't know their full story or perhaps hadn't heard of them until I went looking and started speaking to people in different fields of expertise.
"There's a suffragette who was raised in Scotland, for example, called Flora Drummond. She trained to be a postmistress but because she was under the designated height of 5ft 2in, she wasn't allowed, which enraged her. She became a suffragette, known as 'The General', and wore army gear and rode a horse at marches. She undertook a number of brazen stunts, like rushing inside No 10 before being ejected, and sailing past the Houses of Parliament on a barge to disrupt a lunch that was taking place. These are women whose stories need to be told.
"I'm so proud of the show and I think it's brilliant that it's based on a book with a strong message. It's important to put in the hands of children and families and explain how we got to this point today.
"These are stories parents want to share with children and it's about having a way in to celebrate them in a way that's accessible."
Show is silly, with a message
The stage musical of Fantastically Great Women Who Changed The World will depict important female figures from history in ways they have never been seen before.
"Emmeline Pankhurst wears a sparkly purple beret and army gear and has a team of amazing backing dancers," smiled Kate Pankhurst. "She comes out doing a rap with hard-hitting messages. It's silly and enjoyable but has a really strong message. Mary Seacole is part of a superhero brigade. I love the way they've been interpreted."
The music in the show is by Miranda Cooper, who has written for Girls Aloud and Kylie Minogue, and Jennifer Decilveo, who has written for Miley Cyrus.
"The team behind the show is all-female – they wrote it, directed it and came up with the songs. I'm really happy they got their hands on it."
The story sees school pupil Jade break away from the rest of her class on a trip and discovers the Gallery of Greatness, where she meets these amazing women and goes on a journey of self-discovery.
Pankhurst added: "My books are for children but one of the nice things about the show is that it's something to go and see with your mates as adults – I went with my two oldest school friends last week – and I've also taken my son. Looking around, there are children but also crowds of adults, which is great to see."
---
Fantastically Great Women Who Changed The World, King's Theatre, Edinburgh, April 26-30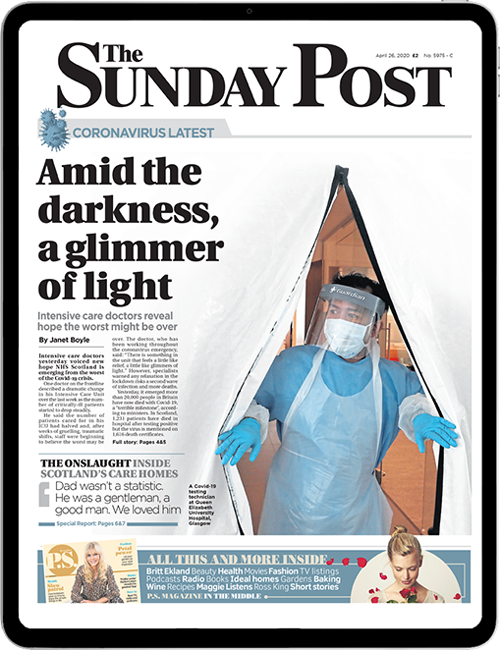 Enjoy the convenience of having The Sunday Post delivered as a digital ePaper straight to your smartphone, tablet or computer.
Subscribe for only £5.49 a month and enjoy all the benefits of the printed paper as a digital replica.
Subscribe