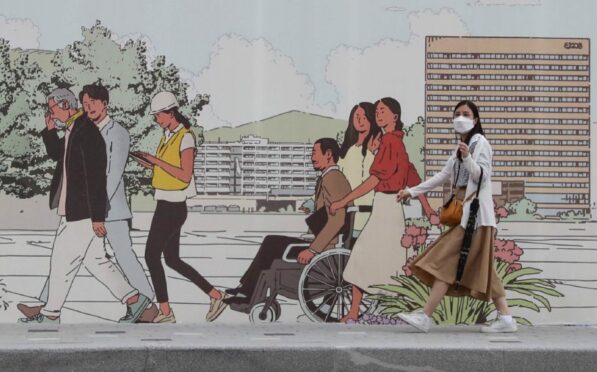 The Scottish Covid inquiry must expose and address errors made as authorities responded to the pandemic or risk future catastrophe, an influential government adviser warns today.
Professor Devi Sridhar, a public health specialist at Edinburgh University and adviser to the Scottish Government, says she would be happy to give evidence to the public inquiry led by Lady Poole.
She said: "If I am invited I will share what I know if it helps us understand what happened and move forward. It is not to cast blame or point fingers but we have to know what happened to understand how we do better.
"We have to realise nobody's perfect and mistakes were made but it's better we acknowledge those mistakes than try to cover them up."
The public inquiry will examine how the authorities responded in the weeks and months before and after Covid arrived in Scotland, including the rushed discharge of positive patients from hospitals into care homes.
The policy was blamed for seeding the virus in homes in March 2020 and was compared by one expert to "putting a match to tinder". The Crown Office is currently investigating 4,888 Covid-related care home deaths in Scotland.
Sridhar, who did not take up her unpaid Scottish Government advisory role until April 2020, said: "I think if we could go back, we should have been testing before people were sent to care homes, as well as staff. That was essential. Mistakes were made, fatal mistakes in this instance.
"I think transparency is important, and accountability, to learn lessons. If we don't acknowledge how things went wrong we can't do better next time."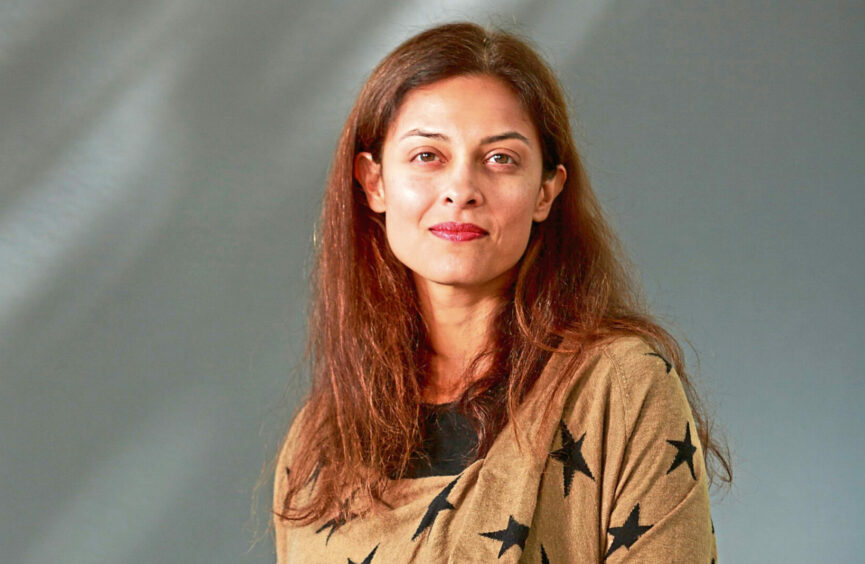 She was speaking as, we can reveal, 15 leading charities and support organisations write to Lady Poole warning her inquiry risks failing some of the most vulnerable and marginalised Scots because, unlike the UK inquiry, the remit does not explicitly acknowledge they were disproportionately affected.
Sridhar said the inquiry must address all and any mistakes to prevent them being repeated in future public health emergencies. Her new book, Preventable, compares how countries around the world responded to Covid, and reveals how the willingness of South Korea, for example, to learn from its response to the Mers virus shaped their response in 2020. Approximately 20,000 people have died from Covid in South Korea, a 0.13% death rate and one of the world's lowest.
She said: "That's how they got it so right. They bungled Mers and they admitted they bungled Mers. They didn't have testing in place. They didn't share with the public what was happening. They corrected based on that and that's why they've done really well."
In the weeks before the first lockdown all four nations of the UK were in lockstep, according to Sridhar, and the virus was allowed to spread in the hope that herd immunity could be achieved.
At the same time testing and contact tracing was abandoned, something Sridhar warned the UK Government against in an email sent to officials in March 2020. At the same time, she co-signed a letter to the Scottish Government expressing concern about the lack of containment measures as the virus raged.
Her influence on the Scottish Government has been questioned by critics of Holyrood's response, however, particularly in its initial backing for so-called Zero Covid, a complete elimination of the virus that, they say, was unrealistic and led to excess caution and excessive restrictions.
The academic has also been accused of becoming too close to the Scottish Government after insisting Scotland's response had been more effective than England's despite, she suggested, being hobbled by more reckless UK Government policies.
Two weeks until Preventable 🌈 out on 21st April- here's another excerpt about UK policy towards COVID at the start & why I started speaking up. pic.twitter.com/XGj9TonGWt

— Prof. Devi Sridhar (@devisridhar) April 7, 2022
Sridhar, an American, says she has no view on independence and rejects any notion her views on the pandemic have been coloured by politics. She admits, however, a great respect for Nicola Sturgeon, admiring her determination to seek expert advice on how governments elsewhere were tackling Covid.
The professor said: "She was keen to get the direct advice. I think it was refreshing for her because I was just saying this is what's happening there, this is what's happening there, how they're building testing there, this is the hiccups.
"In some ways it was good for her to have a voice that was also internationally focused, very much in tune with what was happening in the US, India, Hong Kong. I always found her really interested to understand the latest data and the latest picture. She is someone who wants to understand everything and that's why she asked for these briefings.
"She's the one who has to go out there and make the decisions with the cabinet on really difficult issues and then communicate that, which I think she tried to do with her briefings."
Sridhar insists Zero Covid was a realistic ambition and says Scotland came close to eliminating the virus after the first lockdown. At that time Sridhar was a proponent of the Zero Covid strategy favoured by China and at one time many island nations including New Zealand – a position echoed by the first minister for many months.
"We did eliminate it," said Sridhar. "That's what the sequencing shows. In that first lockdown there were days when we had one or two cases.
"If Scotland was an island we could have tested sensibly, we could have found cases and then have really strict checks on our borders and hold for vaccines and have regular life as much as possible. A lot of islands did that. It wasn't just New Zealand. Many others, Fiji, Bali, chose that strategy because they could. But we couldn't."
China is one of the few countries still trying (and failing) to achieve Zero Covid while Sturgeon accepted some months ago we would have to live with wave after wave of reinfections.
Sridhar has also changed her position and admits Zero Covid can't be achieved until scientists develop a sterilising vaccine which prevents transmission.
She said: "If we had that kind of vaccine we'd have eliminated Covid because there would be no one left who is susceptible but there haven't been any clinical trials yet that look promising so it's not around the corner.
"I think we'll get there. It's a question of how many years. There is a lot of money going into it – the Gates Foundation, Wellcome Trust and the big research funders are throwing money at it. The problem with this virus is it mutates. This is why pharma companies haven't developed an Omicron-specific vaccine because by the time they develop it we'll be on the next variant.
"They're trying to get ahead of it by going for the moon shot. Something that can protect you fully and give a broad-based immunity. They're working on a pan-coronavirus vaccine which looks closer. It would cover many variants and also Sars and Mers, which would be great but, again, it wouldn't stop you getting infected."
In the meantime, Sridhar warns we will have to live with high numbers of cases in the community and the threat of a more infectious and dangerous variant to come. She said most of us will have to be vaccinated again soon as immunity wanes over time and having Covid doesn't stop you getting it again.
Sridhar said: "We're already seeing in the US the FDA is recommending another dose of vaccine for everyone over 50. I think we are going to see, in Britain, the rollout of vaccines similar to the first vaccine rollout, going down through the age groups."
Her book concludes that the pandemic will eventually recede into the background, probably in the next two years, as the vaccine is rolled out to more and more countries. However, she says widespread Covid testing remains vital, which is why she questions the decision to stop handing out free kits in Scotland from tomorrow.
Lawyer: Covid inquiry must be given all the powers needed to take action and force change
Sridhar said: "I think it's quite short-sighted to take it away. It has enabled people to make micro decisions that affect the larger trajectory. So, you're not going to go and see elderly grandparents if you're testing positive. A lot of businesses have used it to remain open. And of course testing will now become a luxury good. If you can pay for a test, you'll pay for it and if you can't you're just going to risk it and go out. I don't know why the Scottish Government ended free testing but my sense of it was there was no money. For so much of it, and I hint at this in the book, money comes from the UK Government and so you can only do what you get money for.
"The money (for free testing) would have to come from your basic running of the NHS so it's a really tricky one. The Scottish Government has powers to do some things but not others.
"I guess they could have made a decision to continue paying for it and pull it from somewhere else but already the budgets are constrained here. I think they would have liked to continue it but the issue became a financial one."
Preventable: How A Pandemic Changed The World And How To Stop The Next One by Professor Devi Sridhar is published on Thursday by Penguin Random House.
---
Charities: The inquiry must protect most vulnerable
Human rights breaches during the pandemic may not be fully investigated by the Covid public inquiry, according to organisations representing some of the most vulnerable Scots.
A joint letter co-signed by 15 leading groups warns the remit of the Scots investigation lags behind the UK inquiry because the draft terms of reference (TORs) do not include specific mentions of those worst affected.
Women, people of colour, asylum seekers, disabled people, those dependent on social care and unpaid carers were among those disproportionately affected by the pandemic.
We told in December 2020 how an investigation by the Equality and Human Rights Commission found Scottish Government policies breached human rights.
The SNP's 2021 Holyrood manifesto gave a commitment to an inquiry with a human rights-based approach.
However, there are fears that the experiences of those worst affected will fall through the cracks, according to the joint letter organised by Amnesty International and co-signed by the Poverty Alliance, Carers Scotland, Engender, Zero Tolerance and 10 other groups.
They have been holding meetings with Lady Poole QC, senator of the College of Justice of Scotland, who is to lead the public inquiry into the handling of the pandemic.
The groups have been told Lady Poole has limited time and resources but has given a personal commitment to look at rights breaches. However, it is hoped she will go further and formalise in the TORs that the impact on rights will be investigated in line with the Human Rights Act and international human rights standards.
Naomi McAuliffe, Amnesty International UK's Scotland programme director, said: "We know some were hit harder than others by Covid and the decisions taken in response to it but the inquiry framework makes no specific reference to those we know suffered disproportionately, nor does it commit the chair to investigating people's experiences against human rights standards.
"The current TORs do not reflect the human rights-based approach the SNP's 2021 election manifesto promised this inquiry would take but we know that they haven't been finalised yet and hope that there is still room to ensure Scotland's enquiry is effective. It would be a serious failure to waste this opportunity for proper learning and accountability, particularly given the Scottish Government's stated ambition for Scotland to become a human rights leader."
The Scottish Government said: "Ministers recognise that the pandemic has had disproportionate impacts on different groups and may have further deepened inequalities. With that in mind, individual groups or characteristics are not explicitly named within the terms of reference to ensure all groups can be considered in scope.
"The terms of reference specify that the inquiry will consider the impact of the handling of the pandemic on human rights, including the right to not be discriminated against."
The Scottish Covid-19 Inquiry said: "Additional staff are being appointed to build the inquiry team to a level which reflects the scale of a pandemic which has affected all of the Scottish population.
"The inquiry has no power to determine any person's civil or criminal liability – including whether particular human and equality rights have been violated in individual cases – but when the inquiry makes findings about lessons learned, it will consider adverse effects on the exercise of human rights and equality issues where relevant."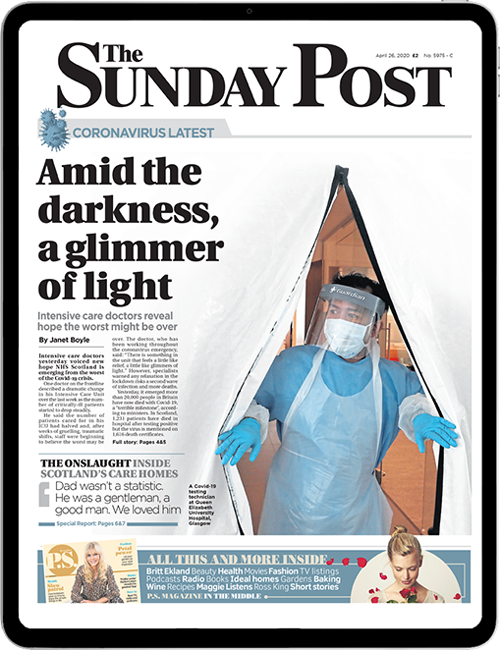 Enjoy the convenience of having The Sunday Post delivered as a digital ePaper straight to your smartphone, tablet or computer.
Subscribe for only £5.49 a month and enjoy all the benefits of the printed paper as a digital replica.
Subscribe