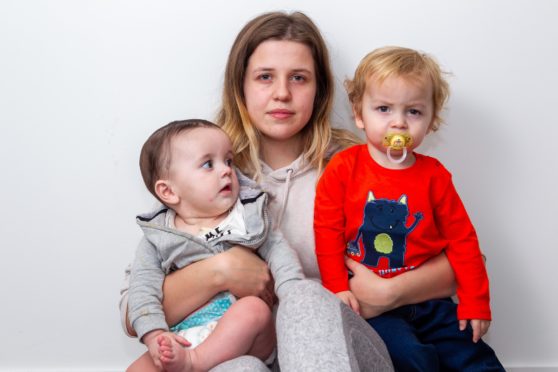 Justice minister Humza Yousaf has been urged to stop a teenage mum being forced to travel during the Covid-19 pandemic after a judge refused to delay her forced return with her baby to Malta.
Lord Brailsford last week insisted that Leigha Collins, 18, from Fife, returns with her son Hayes to the island by June 5 despite her lawyers citing expert medical evidence highlighting the risks of travel.
Ms Collins fled Malta last year when her relationship with the baby's father Kyle Borg broke down. She was originally ordered to return last month, after the judge ruled she had broken Hague Convention rules on child abduction.
Her legal team attempted to challenge the timing of the order in a Court of Session hearing on Friday but their case was rejected by Lord Brailsford. Government advice states its not safe to travel during the Covid-19 crisis. Now the issue is set to be raised in the Scottish Parliament this week by Leigha's MSP, Alex Rowley.
He has written to Justice Secretary Humza Yousaf and Constitution and External Affairs Secretary Mike Russell calling on them to act. Mr Rowley said: "I understand ministers cannot intervene on individual court cases.
"However, we are in the middle of a worldwide pandemic that is killing thousands and people are terrified.
"Surely they cannot stand by and allow this young vulnerable woman and her child to be forced to travel to Malta not knowing if she and her child will be safe travelling or protected when they get there?
"I intend raising the issue in Parliament and hope we can get some resolution."
An expert in infectious diseases and paediatrics wrote to the court saying international travel would risk the safety of Ms Collins and her child.
He wrote: "Any decision to move this family at this time, who would have to travel by public transportation, and despite, all appropriate PPE, which is not practical in this situation, would be reckless.
"And if a child, or the mother herself, contracted Covid-19, the consequences would be devastating."
Ms Collins arrived back in Scotland at Christmas to live with her parents after the relationship with Borg, 19 , broke down.
The mum, who collapsed with a panic attack when she learned of the ruling, said: "We fled from Malta because I wanted to protect my children. Now I'm being ordered to go back there and leave my two-year-old son Alfie behind in Scotland.
"I have no idea where I'm supposed to be staying or how I'll be able to survive in Malta – that's if Hayes and I aren't killed by Covid-19. I'm utterly terrified."
Borg began negotiations with Leigha in which he said she could return to Scotland with Hayes as long as he did not have to pay for his upkeep here.
But when Ms Collins fled home after claims she had been left without money for food and nowhere to stay, he used The Hague Convention to insist she return to Malta.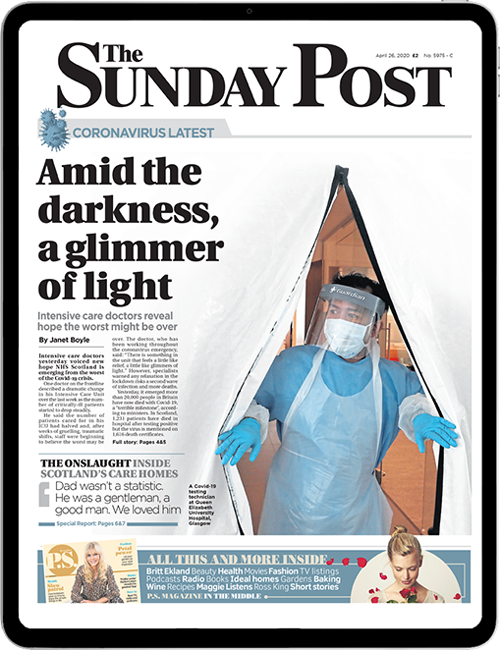 Enjoy the convenience of having The Sunday Post delivered as a digital ePaper straight to your smartphone, tablet or computer.
Subscribe for only £5.49 a month and enjoy all the benefits of the printed paper as a digital replica.
Subscribe