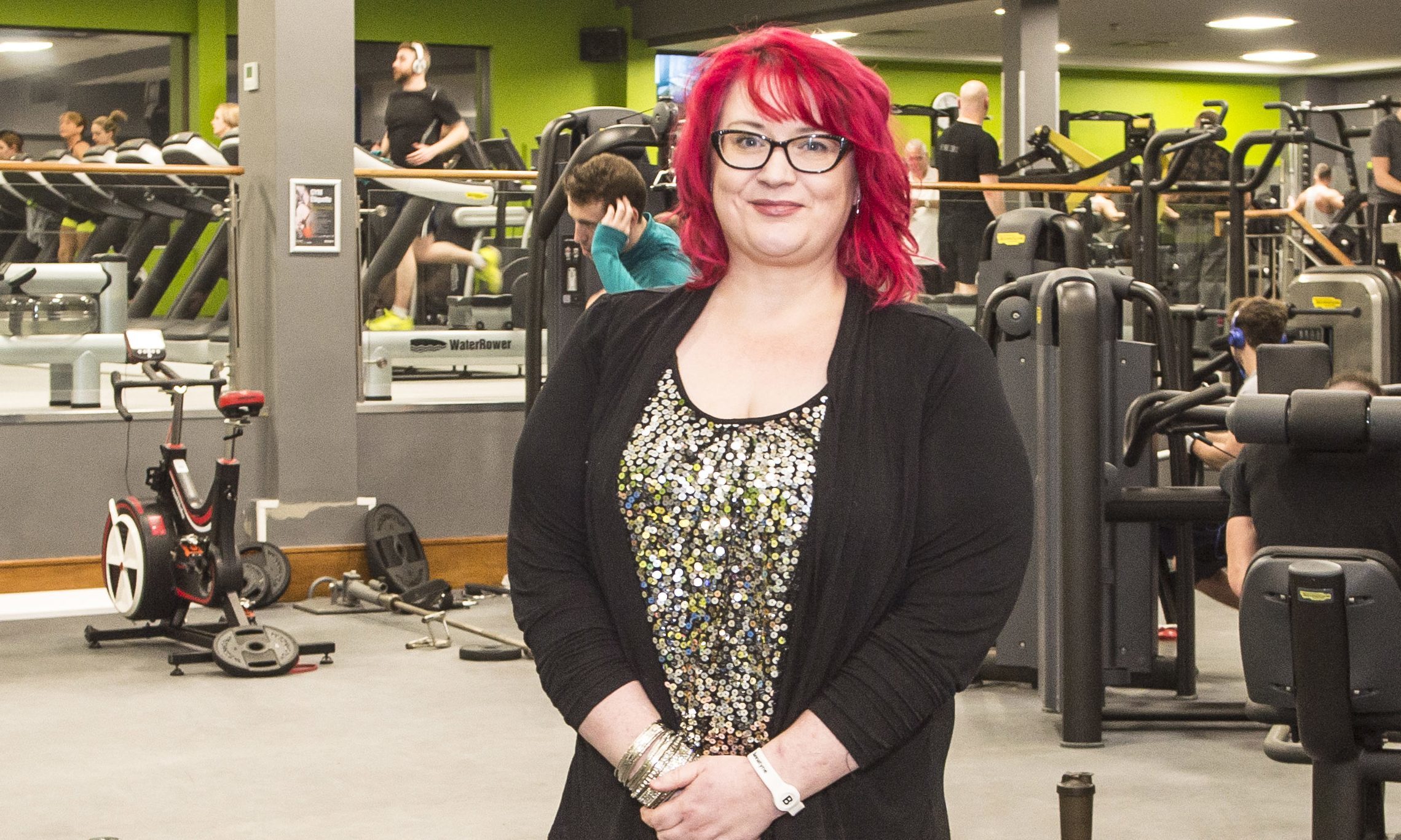 AS a nurse who spent her life treating the seriously overweight, Deb McKinnon was used to giving blunt advice.
But she "got a taste of her own medicine" when her doctor helpfully guided her to lose a whopping seven stone and trim 22 inches off her waistline.
When she ballooned to 20 stone after she injured her knee in a fall at work, her GP didn't mince her words.
Deb said: "My doctor told me to look in the mirror and see the size I had become."
The 45-year-old from Humble, East Lothian, joined a gym, went on a medically-approved diet and set about changing her life.
And now, just six months later, she has lost all this weight.
Debbie said: "I had isolated myself so much because I was humiliated with my size so just going into the Bannatyne health club was a huge step for me.
"On the first day I could only swim one length but within a fortnight I achieved my first goal of swimming for 30 minutes.
"In the first week, I lost 19 pounds and this really motivated me. I was encouraged to not focus on my weight but how I felt physically and the first thing I noticed was how much better I was sleeping.
"My mindset is, 'it's only half an hour'. The hardest thing is making yourself go.
"But I deserve to look after myself because I'm worth looking after and this is what Bannatyne's taught me.
"My life has completely changed. I'm healthier and more confident and it's down to joining the health club."
Linzi MacKinnon, of Bannatyne's gym at Newcraighall, said: "Debbie is a true inspiration with her determination and commitment."
Last week Scotland's chief nursing medical officer Fiona McQueen has told how has now lost more than eight stone.
She said: "I looked at myself and said, 'I'm fat.' It's a horrible word but it was the truth and I needed to hear it."
Fiona said seven out of 10 nurses in Scoland are overweight and three in 10 obese.
"Like many people, I hated what I saw in the mirror. I weighed 18st 11lbs."
After completely changing her diet, giving up ready meals, fast food and sweet treats at work –and then walking everywhere – Fiona has slimmed down to and amazing 10st 10lb.