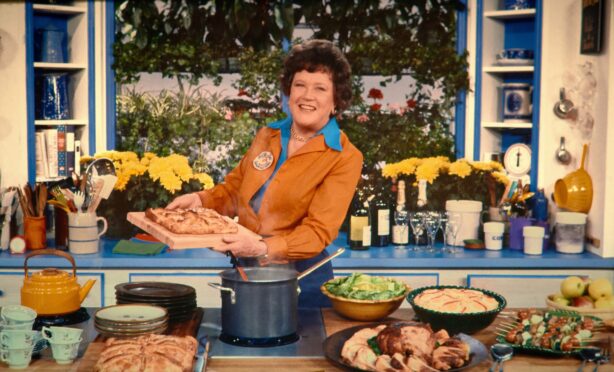 It was an unusual recipe for TV success in the 1960s but one outspoken cook with a refreshing way with a saucepan would transform the world.
Britain's Fanny Craddock might have been on screen seven years earlier but it was Julia Child in America who would revolutionise cookery on the small screen.
Makers of a new documentary about the chef believe she not only changed the landscape of cookery shows, paving the way for the likes of Nigella Lawson and Jamie Oliver, but of how women were viewed on television.
Betsy West, co-director of Julia, which will receive its UK premiere at the Glasgow Film Festival next week, describes Child, a Californian, who was an expert of French cuisine, a "revolutionary in pearls".
She said: "She had an impact not only on TV but on society. She was an unusual woman to be on television in the '60s – she was middle aged, not a great beauty, kind of loud, and she taught. That wasn't the typical woman on TV then – usually it was petite, cute, in the background, subservient.
"She upended that as a role model and icon, and was very supportive of women in the cooking world. She was a feminist.
"She really touched off a revolution. I don't want to speak for Scotland's food back then, but the food I ate growing up in America in the '50s and '60s was really crumby – it was frozen and processed – and she changed all that.
"It's not like everyone started cooking French food all of a sudden but it was the idea of the care you take with the food you prepare, and also looking for good, fresh ingredients.
"It led to supermarkets carrying items they didn't before. When I was a kid, the only lettuce you could buy was iceberg. The vegetables were so limited, the produce people were cooking was canned and frozen, and she began a revolution and opened our eyes to other cultures. It was pretty profound.
"If you think of the iconic TV chefs and influencers we have today, people like Jamie Oliver and Nigella Lawson, none of that existed before Julia, she really set it in motion."
Child was born into a privileged family in 1912 and didn't want for anything. The household had a cook, so she never had to learn her way around a kitchen.
It was the Second World War, and her volunteering with the Office of Strategic Services (because she was too tall for the Women's Army Corps or the US Navy's Waves), that allowed her to take a different route.
"For a lot of women there was a restlessness about the constraints of their lives," West continued.
"Even for someone like Julia who had a privileged upbringing, the sense you were on a path of women's college, marry a rich guy, and be at home, felt confining. The war offered women a chance to break out of those roles.
"It's what gave her the opportunity to go to the Far East, where she met her husband Paul, who was older and more cosmopolitan. He introduced her to art, music and food. He was also in the Office of Strategic Services and had the luck to be posted to Paris, where she really discovered her love of food."
Child attended and graduated from the world famous Cordon Bleu cooking school in the French capital and met Simone Beck through a women's cooking club.
Beck was working on a French cookbook for Americans with her friend, Louisette Bertholle, and Child joined them to make it more appealing to Americans.
It was a decade-long process, but finally they found a publisher in New York, and Mastering The Art Of French Cooking was published in 1961.
The opportunity to promote the book on a local Boston TV station the following year, where she cooked an omelette live on air, led to her being given her own cookery show, which was shown across the States, and she quickly became a household name and a part of popular culture.
"At the exact moment she had the chance to go on TV and her career took off, Paul found himself without a job," explained West. "A lot of men would have been bitter, but he threw himself into her world and did everything to support her.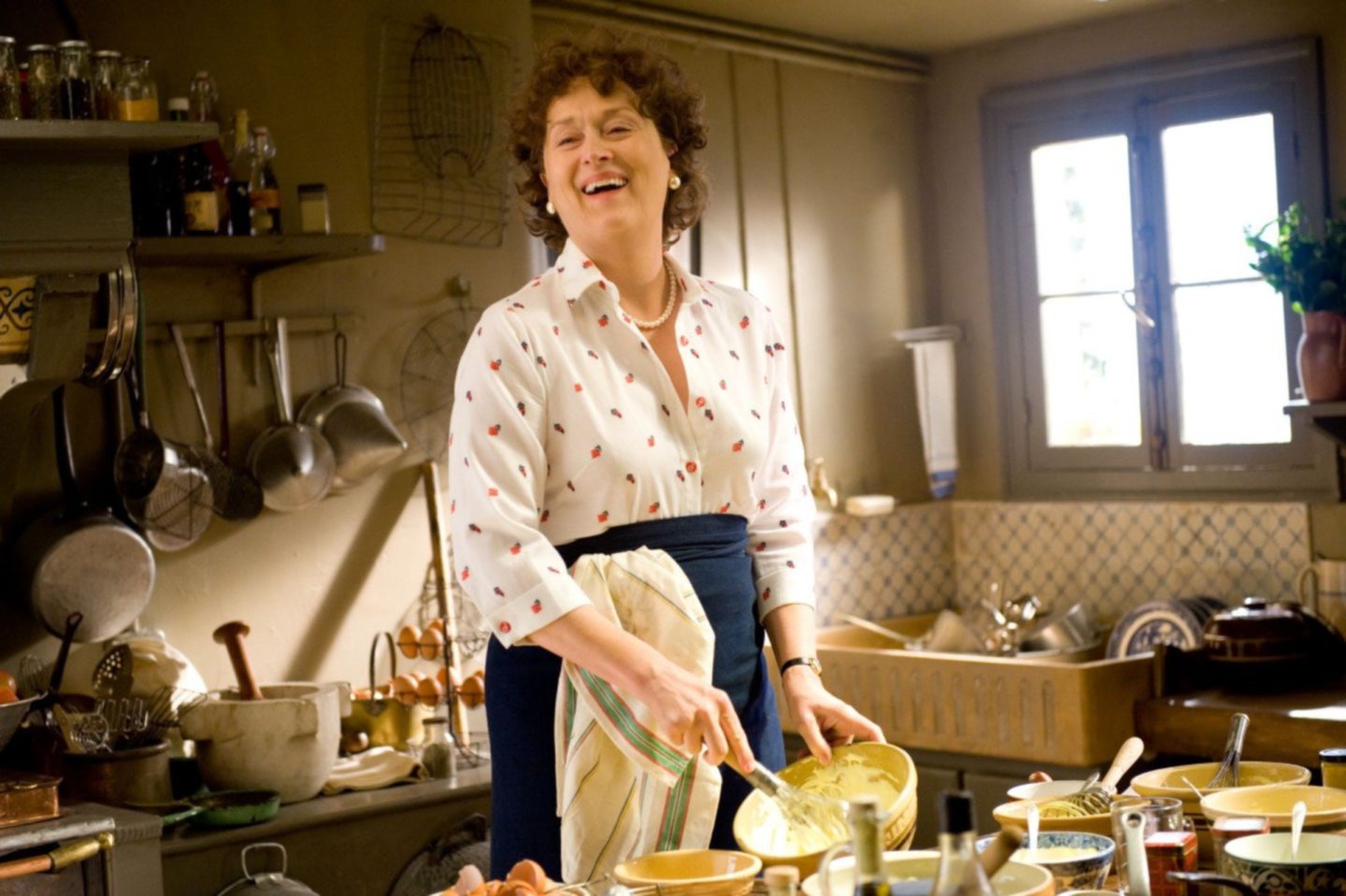 "I loved the idea of an early feminist love story, which was another factor in us making the documentary."
Child, portrayed by Meryl Streep in 2009's Julie and Julia, didn't just lead the way in the kitchen. She was also bold enough to stand up for what she believed in during a time when other personalities didn't dare.
"In the '80s, when planned parenthood was under attack and reproductive rights were under attack, it was very unusual for a celebrity who wasn't directly involved to put themselves on the line, but she was a supporter of a woman's right to choose to have an abortion and she wasn't afraid to say so.
"Not only did she write cheques but she put her name out there and some of her fans didn't like that.
"She wasn't just an icon on the two coasts, she was a Middle America personality – people all over the country related to her and some of them might not have liked her political position.
"She was middle-aged and confident, and wasn't going to back down. She was unafraid and courageous. She also stood up and demanded more money for Aids research. In the late '80s, when other celebrities weren't going out on a limb or even talking about Aids, she was.
"That's even more surprising because she did this incredible 180 from being casually homophobic to having an awakening when her lawyer became sick. It was a dramatic and poignant change of heart."
Child remained a personality on TV and continued to write cookbooks and stand up for what she believed in until she passed away in 2004, aged 91.
"West believes her legacy lives on, and hopes the documentary can boost her profile among younger generations.
"She doesn't have the fame she once had, but I don't think you could find an accomplished chef in America who doesn't recognise her as the godmother of everything.
"She continues to have a huge impact on the culinary world, with all the chefs doing inventive things. Maybe everyone doesn't know their roots are from Julia Child.
"She was buoyant, funny and knowledgeable, but she also made mistakes and she owned up to them.
"She showed viewers what to do in the kitchen when it went wrong and people liked to watch and see how she would recover. She had one rule I love – when you cook, no matter what happens, do not apologise, because you have put your love and effort into making it.
"I love that our film is playing in Glasgow, because I've been to the city before and I love it. I spent time in the British Isles in the early '70s and Scotland and the UK is a place where really good food is now served. It's an evolution.
"There are so many great restaurants and chefs there and I hope people enjoy learning about someone who made that possible for all of us."
---
Julia, Glasgow Film Festival, March 7 and 8 glasgowfilm.org
---
She opened doors for women in a world dominated by men
Julia Child's influence on cooking is still part of the recipe of the world's best kitchens, according to one expert fan.
Pastry chef Helen Vass won the Les Dames d'Escoffier Legacy Award in 2018, an accolade sponsored by the Julia Child Foundation, set up by the chef in 1995 to ensure her ongoing legacy.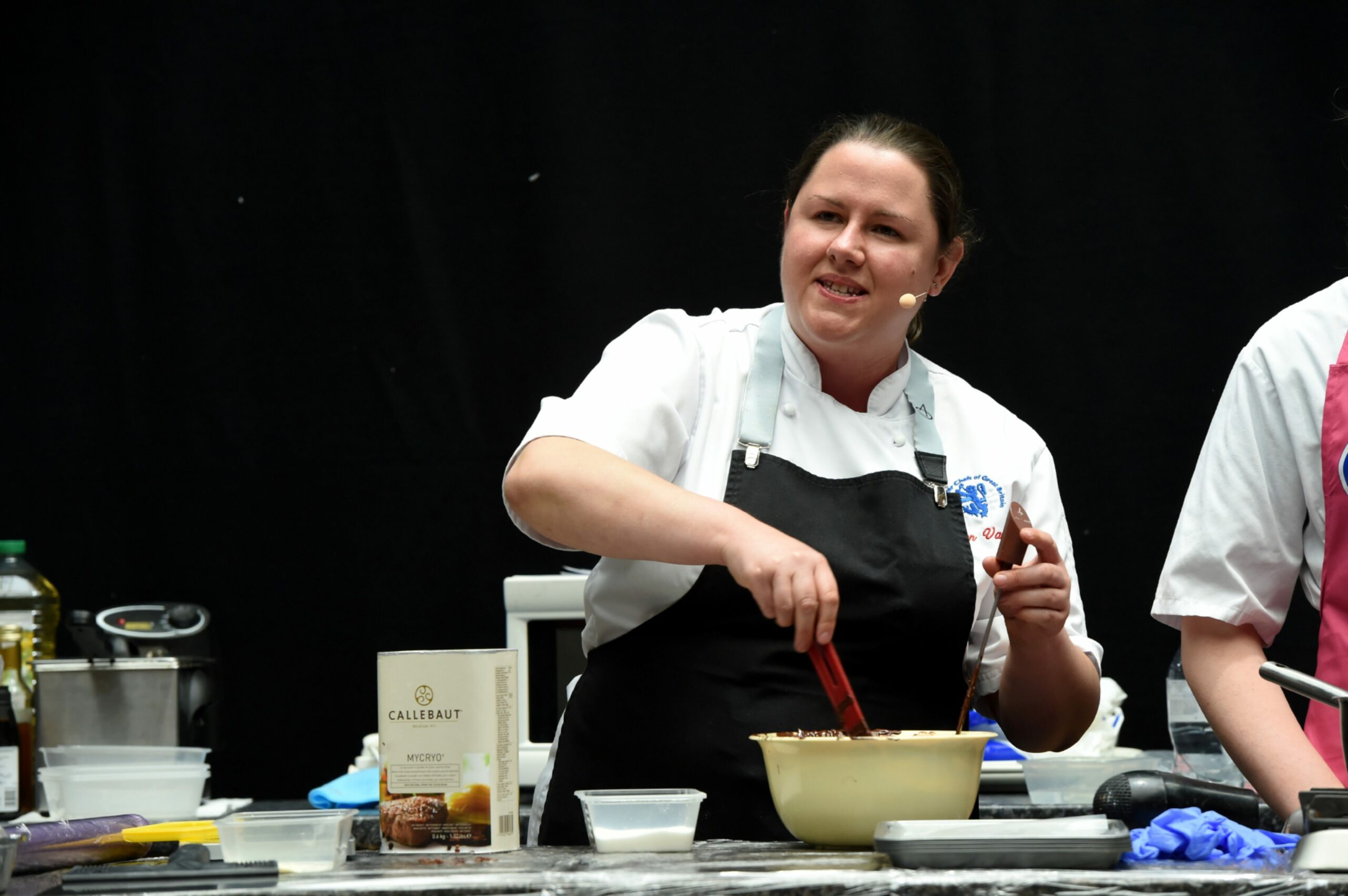 Vass, who lives in Glasgow, said: "Julia opened doors for women in the cooking scene, which generally had been a male-dominated environment. Her book came out in the early '60s, and how many women were cooking at a professional level back then? She made the job accessible to everyone and became quite the personality.
"I baked from a young age thanks to my mum, but when I became interested in food in my late teens and was looking at French cooking, that's when I became aware of Julia. I bought a copy of her book, Mastering The Art Of French Cooking, so I knew who she was and was aware of what she had done before I entered the awards."
Winning the Les Dames d'Escoffier Legacy gave Vass the opportunity to go to New York, where she learned from some of the best chefs in the world.
"The Julia Child Foundation covered the expenses of the trip, where I spent two weeks at James Beard House – he is another founder of gastronomy in the USA – working with Massimo Bottura, whose restaurant has three Michelin stars. I went back out to the States, to Seattle, a couple of months later to present my experiences of the New York trip. Again, this was paid by the Julia Child Foundation.
"It was a life-changing experience – money can't buy these opportunities."
Vass retrained as a pastry chef 10 years ago, having previously earned a degree in tourism and travel and completed a postgraduate course in business administration.
In a short time she has made her mark on the industry, being named the CIS Excellence Patisserie Chef of the Year, winning Bake Off Crème de la Crème in 2016 as part of a team led by TV regular and chocolatier Mark Tilling, and working in prestigious restaurants such as The Three Chimneys on Skye.
Now, she is attempting to inspire the next generation of chefs at South Lanarkshire College, where she has been lecturing for three years.
"I like to get the message out about encouraging people into cooking, as we're struggling in Scotland just now," she added.
"There are so many vacancies, in part due to chefs from Europe who have gone home after Brexit. We're trying to retain and attract new talent – there is a shortage of pastry chefs – so I hope to encourage more people into the industry.
"I try to make reference that people like Julia Child were pioneers for us doing what we are doing now. I think we need to focus on the person doing the job well – it doesn't matter if they are male or female as long as they have the right attitude
and skills.
"Hopefully the new film will help to inspire a new generation."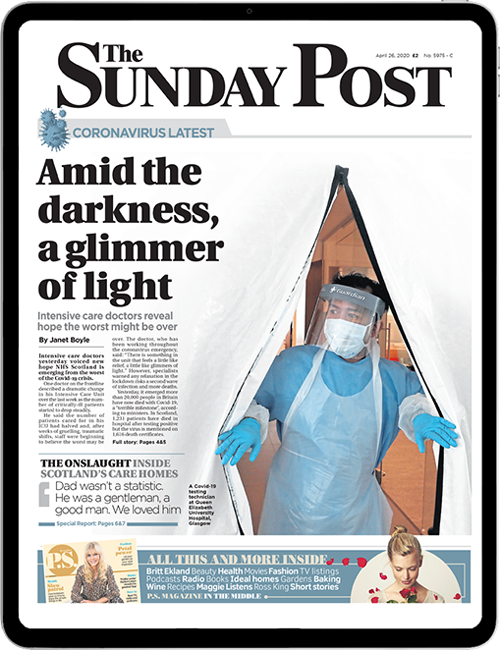 Enjoy the convenience of having The Sunday Post delivered as a digital ePaper straight to your smartphone, tablet or computer.
Subscribe for only £5.49 a month and enjoy all the benefits of the printed paper as a digital replica.
Subscribe