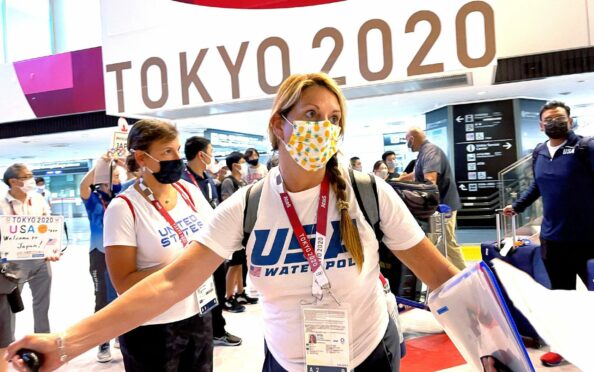 Over the past week I've been struck with an unpleasant sense of déjà vu.
Whether it's on my Twitter timeline, splashed on the front of newspapers or in a picture sent on WhatsApp from my boys, I've had repeated moments where I'm transported back to last year, reliving the worry, stress and anxiety that came with the height of the pandemic.
The reason, of course, is seeing all the action in Tokyo for the summer Olympics, which has finally gone ahead after a 12-month delay. Seeing everything from bedspreads to backdrops emblazoned with "Tokyo 2020" really does give you a funny feeling, doesn't it?
It's almost as if we're living in an alternative timeline, and I'm not sure the French phrase déjà vu (which means "already seen") has ever been more appropriate!
One thing's for sure, this Games will be truly unique. Last year was only the fourth time the Olympics had been cancelled – previous cancellations were due to the First and Second World Wars – so there's no doubt it will go down in history. But the question still remains – will it be known as a success or a failure?
A real set of hurdles
Logistically, no Olympics has ever faced this level of potential issues and hurdles, and we won't know until much further down the line whether the mass testing, social distancing and strict rules have managed to avoid a surge in coronavirus cases.
What's more, how many fans will tune in to watch their favourite athletes compete? The London 2012 opening ceremony, for example, was watched by an estimated 900 million people around the world. Will fans want to see their heroes compete in empty stadiums with little atmosphere? I just don't know.
In circumstances like this, it really is the athletes I feel most sorry for – they have trained for five years to compete on a world stage, and they're doing it with no crowds to cheer them on. Plus, they no longer only have injuries to worry about, as just coming into contact with the virus is enough to scupper their mission to win a medal.
How cool…… @Olympics @andy_murray pic.twitter.com/M4FhVjawpP

— judy murray (@JudyMurray) July 23, 2021
Whether you play tennis, football, swim or run, your purpose as an athlete is having the chance to come together with your peers to compete. That's what drives the strict routine, endless training and huge amounts of self-discipline.
So, as the Games get under way, perhaps we should shift our focus from the pitfalls, risks and teething issues that have been much documented, and put the spotlight on our sports stars instead.
Last week, Andy wrote a column for the Tokyo 2020 website on exactly this topic, and I couldn't agree with his words more.
He said: "In times of difficulty, sport isn't just necessary, it is vital. Excellence, respect and friendship and valuing the small wins in everyday life as well as the big ones became more important than ever over the last 18 months."
Sport has an incredible ability to bring people together, especially when we can get behind a national team. There are 53 Scottish athletes in Team GB, including Jamie and Andy, so we're not short of talent to follow, champion and celebrate.
---
Sexism in sport? In 2021? I can't say I'm surprised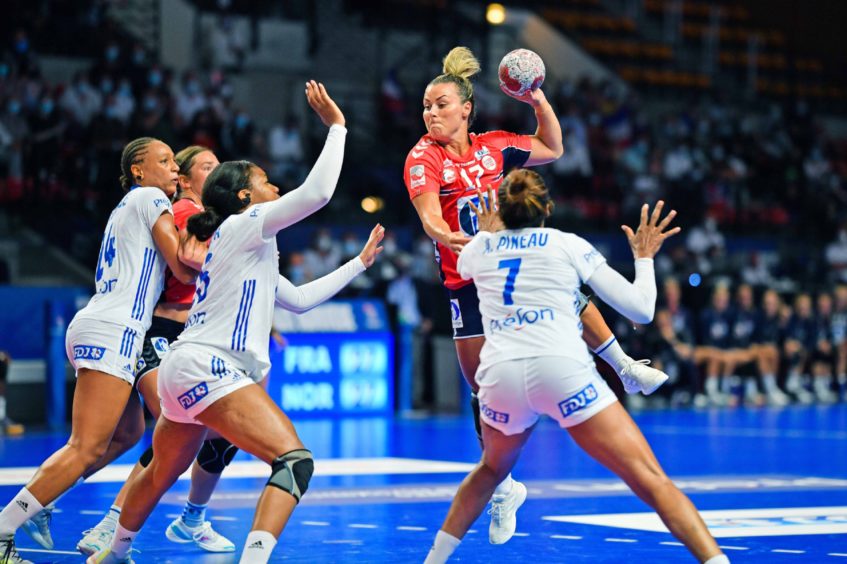 One of the more controversial (OK, infuriating) Olympics stories that caught my eye last week involved the Norwegian women's beach handball team.
Just days before the Opening Ceremony, the European Handball Association issued the team with a fine of £1,295 for a rule infringement at the European Beach Championship, which took place earlier this month.
Their crime? Choosing to wear shorts rather than bikini briefs.
I would like to say I'm surprised but this is just another example of women's sport being marginalised and sexualised.
The story made me think back to watching beach volleyball at Horse Guards Parade during London 2012. I was transfixed by the incredible athleticism of the women, who showed teamwork, skill and determination. However, I was very aware that the bulk of the crowd was young men who, I'm sorry to say, seemed far more interested in the bikini-style uniforms.
Perhaps we could finally move into the 21st Century and start treating our female athletes with the same respect afforded to the men.
Is that too much to ask?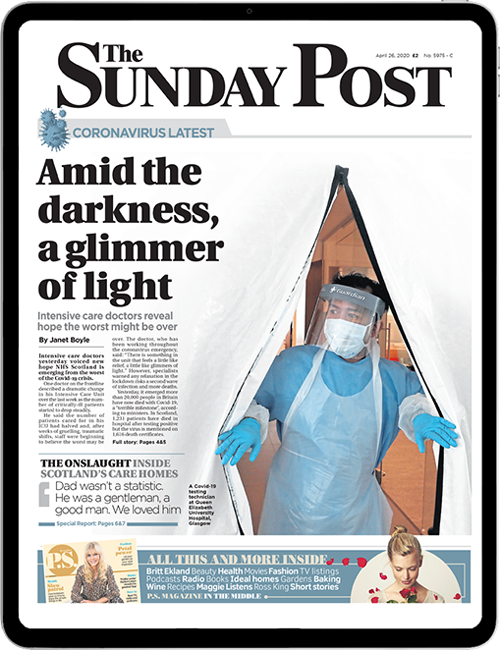 Enjoy the convenience of having The Sunday Post delivered as a digital ePaper straight to your smartphone, tablet or computer.
Subscribe for only £5.49 a month and enjoy all the benefits of the printed paper as a digital replica.
Subscribe