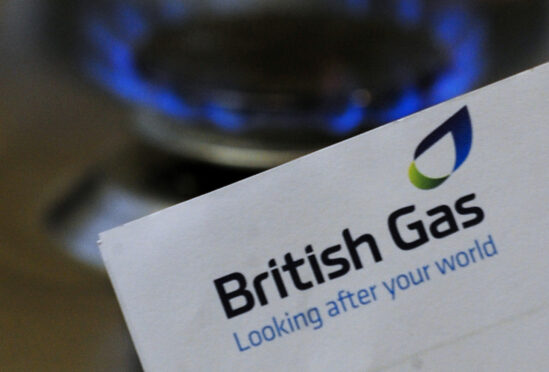 It was disappointing to discover energy companies might go cap in hand to ministers because they want us, their customers, to stump up £20 billion to help them spread the cost of soaring wholesale gas prices.
According to reports, they reckon without the extra money our energy bills could double or even treble in the spring.
This, they say, is because global gas prices have reached record highs, while they are subject to the UK's price cap of £1,277 per year.
They don't want "a hand-out", apparently, and instead would repay us at a rate of £2bn a year over 10 years, allowing them to keep a lid on our bills. Hmmmm.
The timing could not be worse with 2022, according to the economic think tank Resolution Foundation, set to become the "year of the squeeze".
They tell us that, from April, families will face a £1,200-a-year hit to their incomes with the raising of the energy price cap and the 1.25% increase in National Insurance contributions as the social care fund comes into effect. As if we haven't been through enough.
Former Labour MP and Energy Minister Brian Wilson, who wrote about the energy companies in The Sunday Post after Storm Arwen and the power cuts, made me think hard about this proposed bailout.
He pointed out that, according to energy regulator Ofgem, in 2019-20 investment was 19% below the regulatory target on replacement and refurbishment of equipment.
He reckoned the biggest factor in power cuts lasting up to 10 days had been the failure to manage trees close to power lines with most outages caused by falling trees and branches bringing down lines.
He flagged the potential for undergrounding lines and the routine maintenance of poles. And he urged Ofgem to tackle poor customer communication after many of those affected were fobbed off with a recorded message giving generalised or inaccurate updates.
About 26 energy companies went to the wall last year and in Scotland SSE and ScottishPower now appear to be in control of pretty much all of our energy. According to Wilson, "virtually nothing can happen in Scottish energy without going through these two major companies in some shape or form". This, he said, was reflected in their "massive profitability".
If that's true, it's almost like a monopoly and that's pretty worrying.
The aftermath of the storm made me think about the huge profits UK energy companies have made over many years. Why can't they use some of that money to get them out of this hole?
They make hay while the sun shines, so why don't they save for a rainy day? And what about a lesser division of profit to shareholders and more care for their customers?
The power companies need to step up and make good on promises of upgrading power lines and improved communications if they are to get that bail-out. They must ensure everything is in place for eventualities like Storm Arwen.
We want people to be able to afford to heat their homes but £20bn is a lot of money. It makes you wonder about the point of privatisation if the government is going to bail out private firms every time.
If I were prime minister, national pride and the well-being of citizens would be top of my agenda. You do not necessarily ensure that by selling off essential services to profit-driven private companies, some of whom hike up prices and fail to deliver best customer service.
I'm all for taking the running of essential services back into government control – nationalisation of all fundamental things on which we rely – power, water, transport.
What worries me most is the fear our National Health Service could be next for privatisation after England's Health and Care Bill passed its final hurdle in the House of Commons in November.
The Unite union branded it an "NHS privatisation Bill" to "bring in more privatisation by the back door".
While health is devolved in Scotland, and we think we're safe, this could be the thin end of the wedge. If the situation with power services is anything to go by, it's a frightening thought.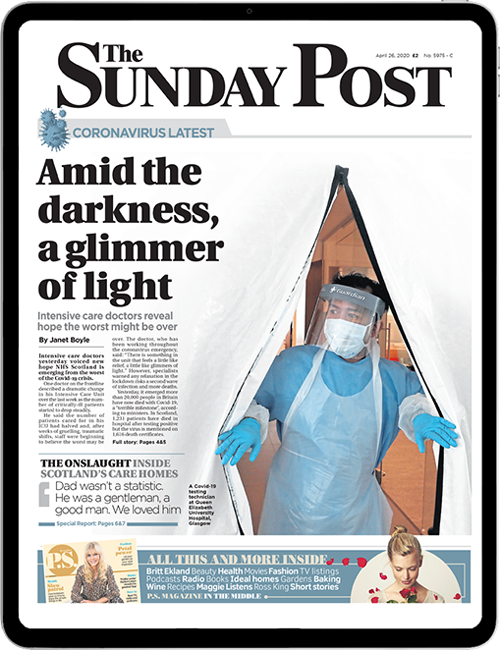 Enjoy the convenience of having The Sunday Post delivered as a digital ePaper straight to your smartphone, tablet or computer.
Subscribe for only £5.49 a month and enjoy all the benefits of the printed paper as a digital replica.
Subscribe