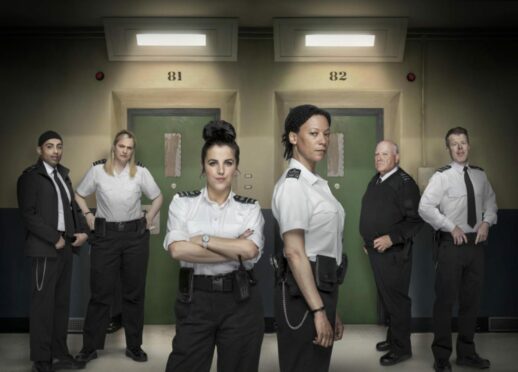 The first time Tom Vaughan went to Kelvin Hall he was going on the dodgems. The last time he was going to jail.
The film-maker, a successful director who swapped Helensburgh for Hollywood, has been back in Scotland filming at new studios at Glasgow's famous but transformed venue where, as a teenager, he enjoyed the funfair and circus.
Filming Channel 4 comedy drama Screw is his first job in Scotland after a three-decade screen career in movies and TV that has taken him around the world and seen him work with Hollywood A-listers, including Harrison Ford and Cameron Diaz.
He's behind the camera for all six episodes of the jail-set series, beginning this week, which was filmed in Kelvin Hall where a vast prison set was built for production.
But, he admits, it was slightly disconcerting: "The last time I was in the Kelvin Hall prior to this was to go on the rides at Christmastime when I was a teenager. I was looking around when I went back, trying to work out where the dodgems had been. It was weird, but great."
Kelvin Hall was last month revealed as the latest of Scotland's film and TV studio hubs but Vaughan and the rest of the gritty drama's cast and crew were given a sneak peek of its potential during filming last year.
He said: "Kelvin Hall is a famous and beloved building and, from a film-maker's point of view, it was great coming to a space like that, in the location it's in.
"We needed a large space that could accommodate a three-storey set, which rules out a lot of places you might usually have made a production like this in, so I don't know how we would have done it without the Kelvin Hall.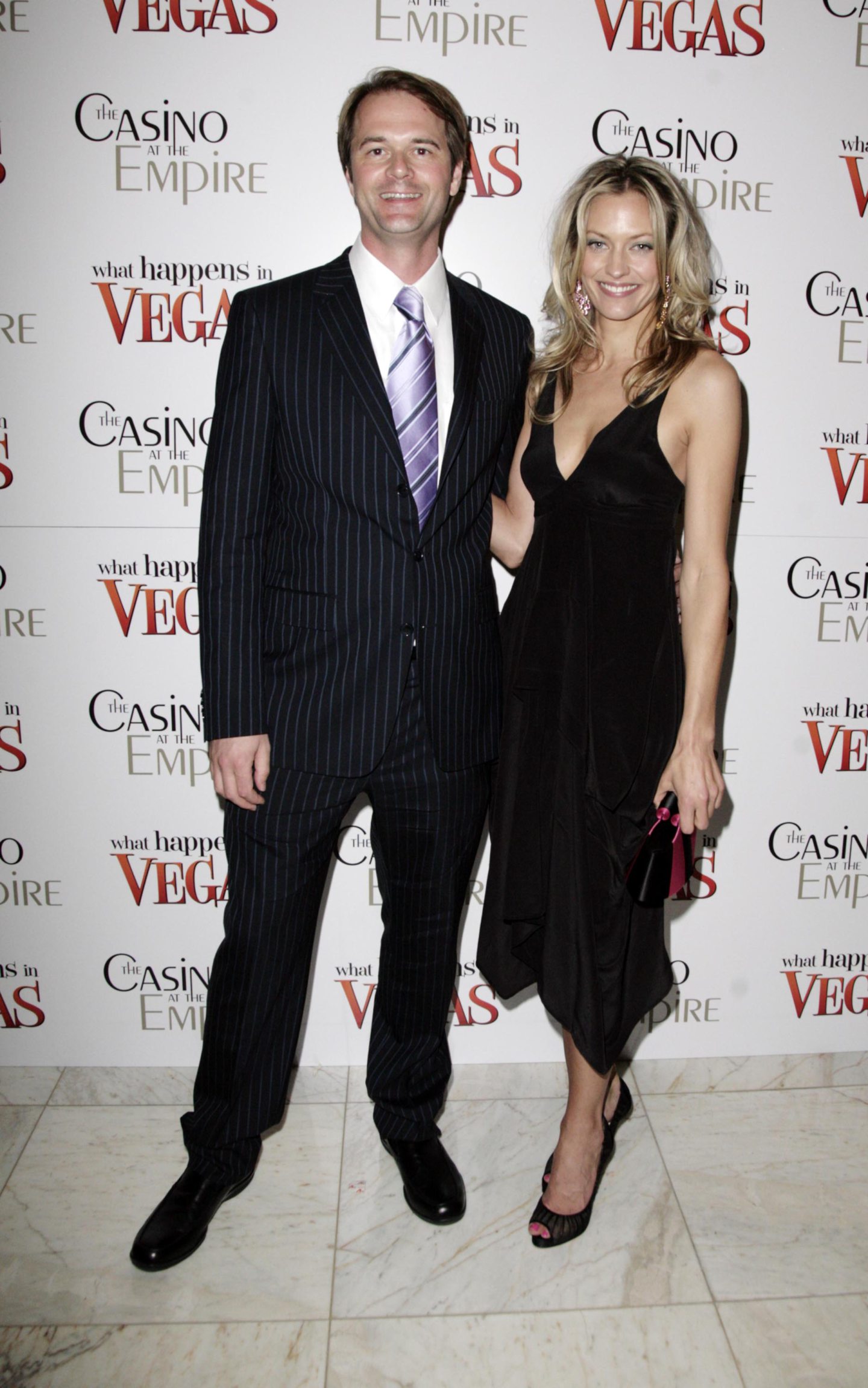 "The set was so big and it was all connected, so we were able to stage continuous walking and talking scenes, with action that goes all over the place. It was a fun playground to work in.
"I hadn't managed to work in Scotland before, which wasn't by design. I go where the jobs take me so this was an extra-special bonus because my mum is still down the road in Helensburgh and my sister is in the Borders, so I still have lots of connections here. I come back quite a lot anyway but it was great to work there."
Vaughan, 52, who lives in New Jersey with wife Maggie, a successful couples' counsellor, is encouraged by the strides Scotland is making in TV and film production in recent years.
But he says even when he was growing up in the '80s, there was just about enough going on in the industry here to make him believe his dream could come true.
"I had no connections to film or TV and Helensburgh didn't have a film community but it did have a cinema and I would watch movies like Star Wars, starring Harrison Ford, there. That's where my love of film came from – it was an escape portal to other worlds," he continued.
"I was lucky to be cast in a STV drama called Stookie one summer. I knew I didn't want to be an actor, but this was a front-row seat to a team of filmmakers and I watched how the whole thing came together.
"I got lucky being cast in that. I remember going to the Abbey National on Sauchiehall Street, withdrawing the money I'd been paid for the show, and going across the road to Jessops and buying a video camera, which I wouldn't have been able to afford any other way.
"And that was me off to the races. Every weekend with my friends, we'd run around the woods making war movies and horror films, having great fun. One of the joys of being back here last year was I got to visit some of those friends, and one found an old VHS in the attic that we dusted off and re-watched. A lot of it was terrible, but some of it we thought wasn't that bad.
"Being cast in that STV show, and I was also an extra in Taggart at one point, let me see that people did do this as a job, so I knew it wasn't just a fantasy. Bill Forsyth was making movies at the time and he was a big influence – Gregory's Girl blew me away."
Screw's Jamie-Lee O'Donnell: I was surprised the prison system was so overcrowded and underfunded
Vaughan did two years of a TV production course run by Scottish Youth Theatre, then studied film, TV and theatre at Bristol University. He was making short films throughout, and eventually one was noticed and led to him directing episodes of '90s favourite, Cold Feet. His movie break came in 2006 with Starter For 10, starring James McAvoy, Alice Eve and Rebecca Hall.
"I'd met David Nicholls, the author of the book the film is based on, when we were both at university. We did a couple of projects together but when Tom Hanks optioned the book, I thought that was it over for me. But I ended up interviewing for it and the next thing I know, David and I are flying out to Los Angeles to meet him."
The success of the film led to offers of work in Hollywood. First came hit romcom What Happens In Vegas, starring Cameron Diaz and Ashton Kutcher, Extraordinary Measures, led by Harrison Ford and Brendan Fraser, Miley Cyrus in So Undercover, and Some Kind Of Wonderful, with Pierce Brosnan, Salma Hayek and Jessica Alba. Directing actors like Ford, whom he grew up watching on screen as a child in Helensburgh, can be surreal, Vaughan admits.
"On one hand, you have a job to do and these are actors looking to you for direction. But on the other hand, you're thinking, 'It's Harrison Ford, Han Solo, and that's where I first got my interest in film-making, from watching Star Wars and hearing about how George Lucas made it'.
"But you have to put that to one side and do your job. The movie stars I've worked with generally present themselves and ask what you want and how you see it, and you have a conversation and relationship that way. But there are plenty of moments where you stop and say, 'OK, that's the guy who was in all those movies I loved'.
"It wasn't my life's ambition to just go to Hollywood and make studio films. I was interested in the stories and that has led me in all sorts of directions."
More often than not, over the past decade, he has been directing high-profile TV shows such as Doctor Foster, Victoria, The Royals, mini-series Press, The Singapore Grip, hit US show The Flight Attendant, and now Screw, an STV Studios production.
"Setting up Screw was fantastic," Vaughan added. "Great crew, cast, scripts, subject matter and, as a director, creating it with the team from the ground up, walking into an empty Kelvin Hall and watching it grow every day, was very exciting. Whether it's a feature film, mini-series or ongoing show, the job is still fundamentally the same creative process.
"All you want is that whatever it is, it gets a chance to be seen by an audience, and Channel 4 is behind this so that's all you can ask."
---
Screw, Channel 4, Thursday, 9pm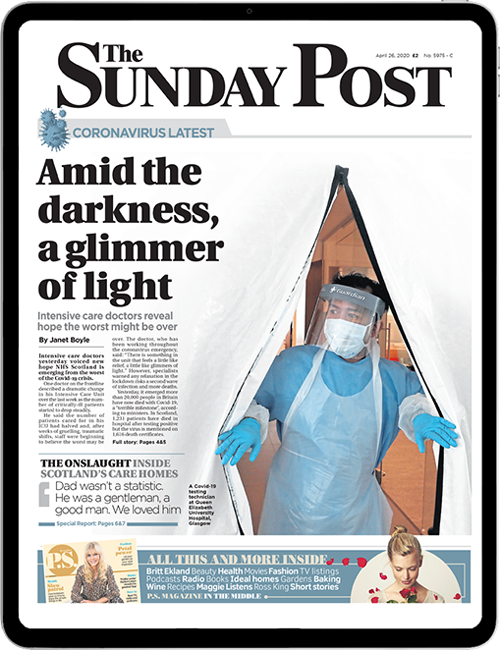 Enjoy the convenience of having The Sunday Post delivered as a digital ePaper straight to your smartphone, tablet or computer.
Subscribe for only £5.49 a month and enjoy all the benefits of the printed paper as a digital replica.
Subscribe