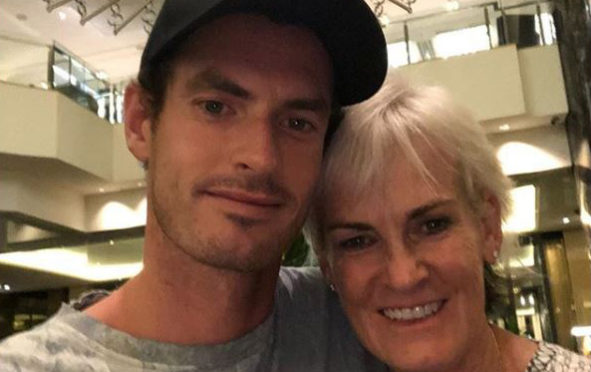 When it comes to social media, I'm much more Twitter than Instagram, but I dabble in "Insta" from time to time without fully understanding how the photo-sharing site really works.
That became quite apparent a few days ago when I posted an image of a set of oranges spelling out the word hello.
It was supposed to be a little joke, with the caption saying, "How to say hello in mandarin" but it didn't entirely work – because only the E and part of the two Ls showed up on the post.
Andy – who loves to point out my shortcomings – has shown me a number of times how to make sure the whole picture fits within the square but I keep forgetting, so when I boobed again he was very quick to point out my mistake, commenting: "Hi mum… you've done it again."
Instagram is a visual platform so if you post a picture with half the content cut out it doesn't work. But it's our duty as parents to embarrass our kids on a fairly regular basis and in turn they feel a duty to point out our flaws and correct them.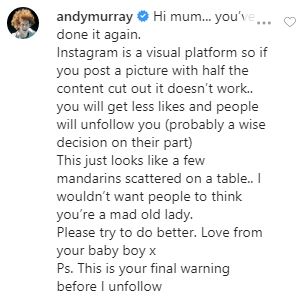 I'm amazed how many people have picked up on his post, including several of the world's top tennis players, who think Andy is hilarious. A matter of opinion.
As a result, my Instagram following has more than doubled, so I'm going to have to sharpen up my act.