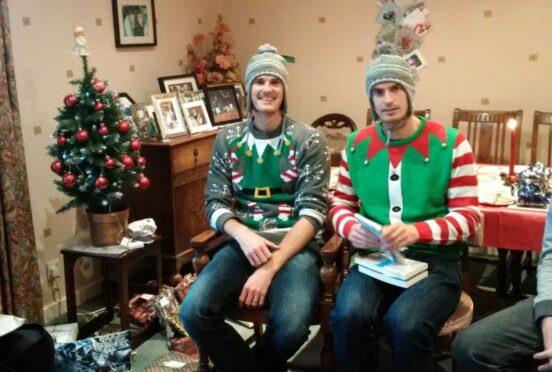 Leo Tolstoy once said, "The two most powerful warriors are patience and time" – and after the past 12 months, I don't think his words have ever been more apt.
Looking back at my column from a year ago, it feels like a lifetime ago we were facing yet another lockdown, but, in that moment, we were all anticipating a better year ahead, especially as people had just started rolling up their sleeves for the much-awaited vaccines.
At the time I wrote: "The immediate future still feels like such a grind, but I'm hopeful happier, healthy and sportier times await us in 2021. And just remember, one day we'll be able to look back on this mess and see how far we've come."
Well, looking back now, we have come so very far, but I don't think we could have anticipated how much of a grind 2021 would be! Patience and time, as Tolstoy said, are still very much required as we continue to battle so much uncertainty in the weeks and months ahead.
However, as I wrote last year, I think it's important to maintain a positive mind-set, so it does no harm to look back at the successes, small victories and happy times of 2021 rather than dwell on the cancelled plans, concern and confusion.
As I predicted, 2021 was certainly a sportier year – especially for the boys. Jamie had an incredible year despite the challenges of limited global travel, endless testing, form filling, bubbles and no spectators.
He made it to the final of the US Open for the third time in his career with partner Bruno Soares and finished up in the top eight teams at the year end ATP finals
Off the court, I was proud to see him devote so much time and effort into organising his Battle of the Brits event, which was due to be played in Aberdeen last week but was postponed due to the rapid spread of Omicron.
For Jamie to take the risk and bring a major world class tennis event to Scotland during a pandemic was quite something, and I loved setting up the community engagement programme in the run-up.
And, of course, I couldn't talk about the highlights of 2021 without mentioning Andy's comeback at Wimbledon.
Nobody knew if he could get back to top-level tennis after his hip surgeries, so seeing him on Centre Court again was emotional to say the least. Who knows what this coming year will bring but it will be kick-started in Australia, and I know he'll go out there and give it everything he's got.
On a family level, the year held plenty of happy celebrations, too. In March, I became a granny for the fourth time, as Kim and Andy welcomed baby Lola, who is sister to Sophia, Edie and Teddy, and my dad turned 90 in September.
I was also glad that some of my work restarted, too. Most of what I do involves travel and big numbers of people, so it was pretty much wiped out in 2020.
This year, I worked with Education Scotland to create video resources for teachers, showing them how to deliver starter tennis to large classes of mixed abilities, and that was a huge high point for me.
I want as many youngsters as possible to get the chance to try tennis, and enabling teachers is one of the best ways to do that. I also took on coaching duties for Soccer Aid, which raised a record-breaking £13,014,769 for UNICEF, filmed the second series of Driving Force, my docu-series for ITV with the biggest female names in sport, and travelled the length and breadth of the country to showcase tennis to the next generation.
And I got the chance to be on the remakes of Blankety Blank and the Weakest Link. Fun times.
The news may seem bleak right now, but with a New Year comes new opportunities. If the past 12 months (well, two years, really!) has taught us anything, it's that we can always find a silver lining to the darkest of clouds. So, once again, here's to a happier, healthier and sportier 2022.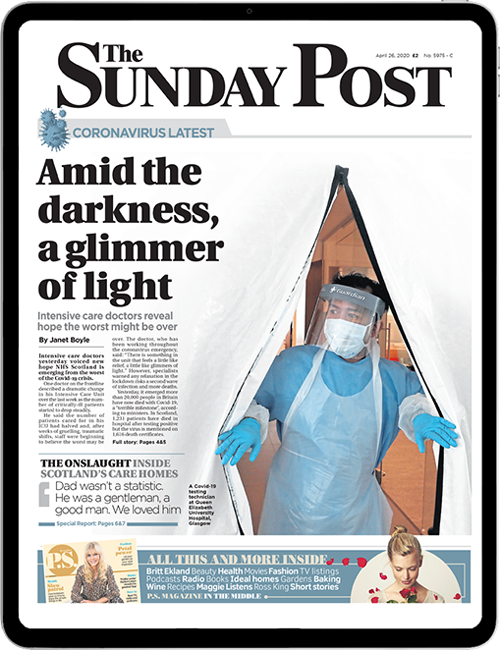 Enjoy the convenience of having The Sunday Post delivered as a digital ePaper straight to your smartphone, tablet or computer.
Subscribe for only £5.49 a month and enjoy all the benefits of the printed paper as a digital replica.
Subscribe