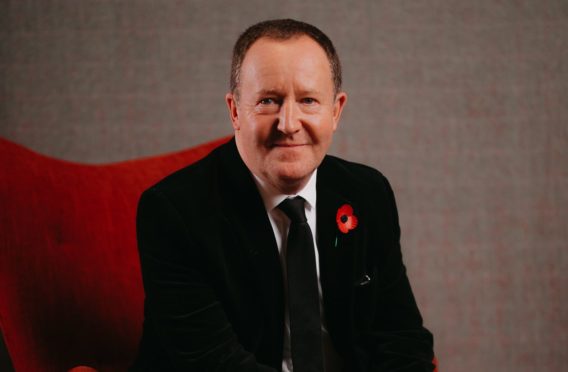 Jonathan Watson always hoped his most recent stage show would reach a wider audience, although he couldn't have suspected it would be a virtual audience during a global pandemic.
The star of comedy classics like Rab C Nesbitt, City Lights and more recent hits like Bob Servant, featured alongside Still Game's Maureen Carr in a small touring production of Frances Poet's play Fibres last year.
Jonathan revealed the filming of a new series of hit sitcom Two Doors Down planned for June may have been postponed but some of his most moving lines from the play, telling the story of a wife nursing her Clyde shipyard worker husband through asbestos-related lung cancer, have gone around the world.
Moves were afoot to stage the show for a UK audience this year until the impact of coronavirus restrictions plunged all areas of life into uncertainty.
But when the National Theatre of Scotland responded to the Covid-19 crisis by announcing online project Scenes For Survival, Jonathan was among the first names they contacted.
He is among a host of Scottish actors, writers and directors who have signed up to create short pieces of digital theatre remotely from their personal spaces of isolation.
And the actor saw the perfect opportunity to bring the resonant message of Fibres to a wider audience.
He said: "There's a part of the script called Jack's Story and it's when my character basically goes down to the audience and tells them how he got his start, how he switched from being a lagger to an electrician, how he was involved in the Jimmy Reid sit-in, how he managed to get a flower from the bouquet of support sent by John Lennon and Yoko Ono.
"It's a beautifully-written speech and I thought it was quite relevant to what is happening now, and I suggested we use that."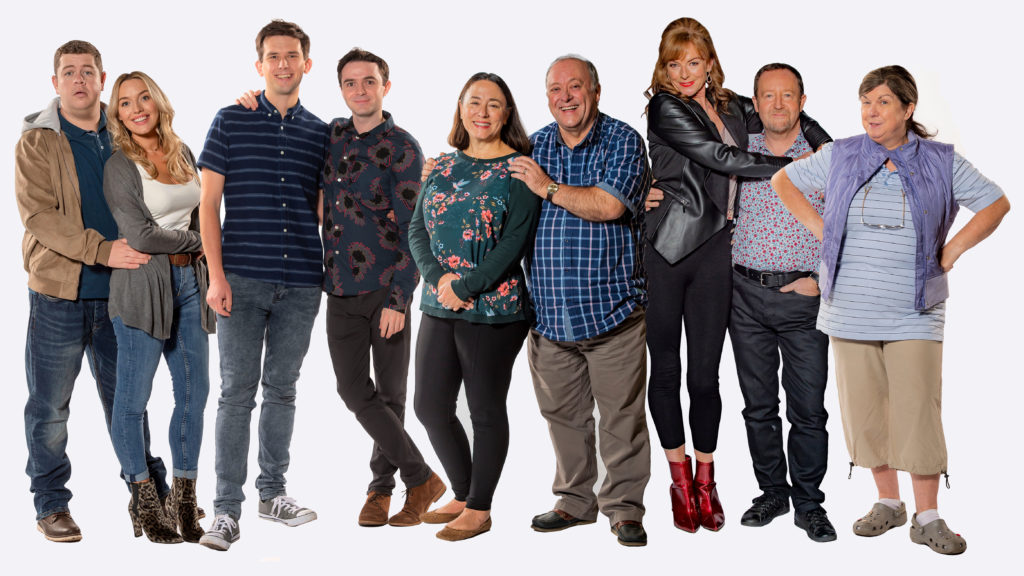 The play received great reviews from both critics and audiences alike.
Jonathan said: "At The Beacon in Greenock, there was a guy and his mum and the two of them had tears in their eyes. She'd just lost her husband a few weeks before to mesothelioma [a cancer often linked to asbestosis].
"When they thank you for telling the story, it's such a humbling experience. The hope was to take it on a nationwide tour because it's relevant to other places in the UK. I hope we get the chance to do it again. I'd do everything I could to be part of it."
The global coronavirus lockdown has severely impacted the entertainment world and, like everyone else, Jonathan is adapting to this "new normal".
He had been due to start recording a new series of BBC sitcom Two Doors Down in June but filming schedules have had to be scrapped.
He said: "My year was planned out until this kicked in, and there's only one project I lost out on because of it. I'm hoping everything else still happens. The filming schedule for Two Doors Down then got changed, too, so we'll see what happens there. But there are certain things about it I'm quite enjoying.
"My wife and my son are all together in the house but we're managing to keep out of each other's way at times, too. I think it's just a case of knuckling down and getting on with it.
"I've had a few projects on the back-burner, things I've not been able to find time for, so these two things have kept me going – one is a writing thing and the other is a performing thing. I've also done Susan Calman's show and Moray Hunter's podcast."
Recent repeats of Bob Servant, in which he stars with Brian Cox, are still available on the iPlayer.
"It got a great reception on Twitter, it's been really positive," he said.
Jonathan Watson is part of the National Theatre of Scotland's Scenes for Survival project, a forthcoming online season of digital artworks in response to Covid-19
www.nationaltheatre-scotland.com
---
---
Sound & Vision: Jonathan's favourite things
What I watch when I want to switch off
I usually go on Food Network for Diners, Drives-Ins and Dives. If you don't go to the fridge and eat something at the end then there's something wrong with you. Guy Fieri travels from Alaska to Hawaii visiting these different places and each one cooks their speciality for him. If I just want something to wash over me, it's that.
Comedian who can always make me laugh
Billy Connolly. I first heard him when I was at school. I remember watching the Parkinson programme that launched his career, but there was a guy I was at school with who used to record Frank Skerrit on Radio Clyde, who was a great champion of Connolly when nobody had heard of him. So I had all that stuff on cassette tape. I've seen him many times in concert. The last time was at the King's and after about three or four hours I was exhausted. I'd laughed so much.
A poem that changed me
About 16 years ago a pal of mine was involved in a charity and I ended up doing Tam O'Shanter for it. It took me months, and I went through it in detail but I was glad I did because it got me hooked on Burns. It's the longest narrative poem in modern European literature, and rightly regarded as one of the finest. I love doing it but I bristle when people try to make it funny, running about on hobby horses and stuff. First and foremost, this is a ghost story and doesn't need any gimmicks.
The play that most moved me
A late-1980s revival of A View From The Bridge by Arthur Miller. I was in London at the time when Alan Ayckbourn revived it for the national with Michael Gambon as Eddie Carbone. Playing this man with intense rage and then, at the flick of a switch, this intense vulnerable individual. Absolutely mesmerising.
The book I've read again and again
I rarely reread books, but there's one my dad got me when I was eight – The Pictorial History of the Wild West. It's full of original photographs from the mid-19th Century to the beginning of the 20th. There are photos of Jesse James in his coffin after he was shot by Robert Ford, and Billy the Kid who I share my birthday with. I only recently found out William Goldman used this book for research when he was writing the screenplay for Butch Cassidy and the Sundance Kid. There are sections of dialogue lifted from the book which are in the movie.

The greatest film scene
This scene between Christopher Walken and Dennis Hopper in True Romance is a fantastic scene. It's an amazing piece of cinema. I love Michael Mann's film Heat, the scene between De Niro and Pacino – that's a wonderful scene as well.
The band I'll always love
The Rolling Stones. I've liked them since I was a wee boy. I loved the sound of them even then. They were a wee bit rough round the edges. I liked The Beatles, but they looked perfect. There was a bit of an edge to the Stones. I've seen them half a dozen times
The first single I bought
Fire Brigade by The Move. I was brought up in St George's Cross, there was a record shop called Machell's next to the old underground, long gone now. It was one of those places with a booth, and I used to go on to my mum that I wanted a single. I got taken in and was allowed to pick one and I went for that.
The album I played to death
The one I played a lot when I was at school was Led Zepellin III. But the one I go back to a lot recently is Kind Of Blue by Miles Davis. It's soothing to listen to. Something about it was very relaxing. I think that's why I return to it again and again.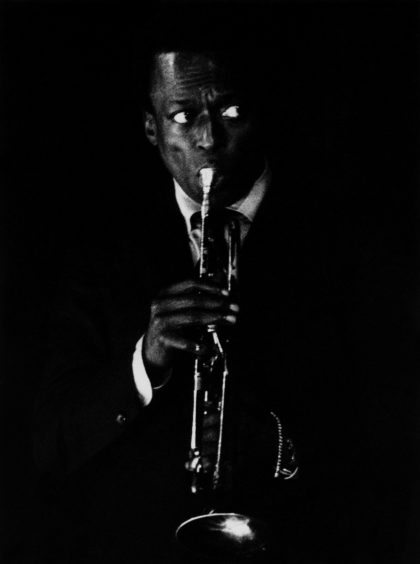 The song lyric that speaks most to me
When Roger Daltrey sings "I was born with a plastic spoon in my mouth" in The who's Substitute it raises a smile with me because anything I've got I grafted for.
My musical hero.
The Rolling Stones, all of them.
My guilty pop pleasure
Slade. They were treated as a bit of a joke, but Noddy Holder was a fantastic vocalist. Recently it's Neil Diamond. My Spotify lists are all over the place.
My greatest gig
Queen at the Glasgow Apollo. It was about 1975 when Bohemian Rhapsody was No 1. They started the set in blackout and played the song in darkness. Then, halfway through, the whole stage lit up and they fired into that bit with gusto. Everybody was up on their feet and stayed there for the entire concert. I'll never forget it.
The museum that most inspires me
Kelvingrove. A Sunday afternoon walk with my dad would take us up Great Western Road, through the park and then into Kelvingrove. He'd take me there from an early age. His favourite was Salvador Dali, Christ of St John and he used to take great delight in telling me to look closely at the bit where the student put the brick through it.
My box-set binge
I've been watching Ozark recently and I think Peter Mullan is brilliant in it. But the one I'm really bingeing on is Sky Atlantic's Gomorrah. It's the series based on the movie about the goings on in Naples. When it starts I'll consume the entire series in two or three days.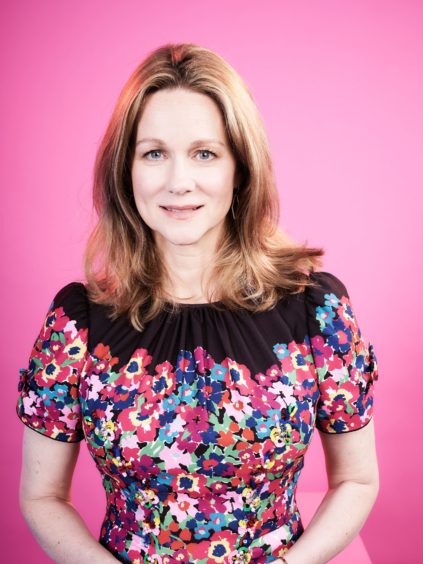 The cultural figure I'd like to go for a drink with
Richard Burton. My pal Gregor Fisher worked with him on 1984 just before he died and spent a few days in his company. He was telling stories about Ava Gardner and people like that, he said it was fantastic.
The greatest living actor
Gene Hackman is one of my favourites. I've yet to see him be anything other than brilliant. I like De Niro too, but I think Hackman edges it, because de Niro has done some projects I can't think why he did. You can't say that about Hackman. But then, I've never seen Superman IV.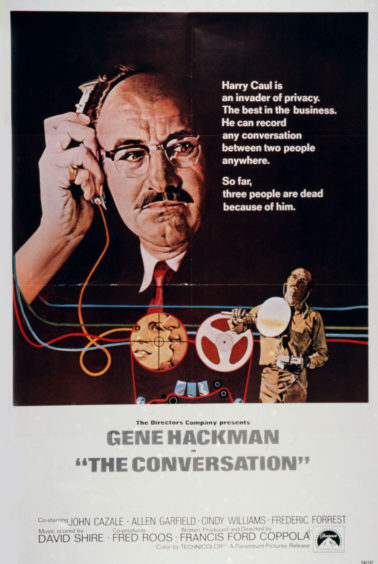 My ultimate dinner party guests
Peter Sellers because my dad got me the LP of the last Goon Show and he used to always make me laugh until I cried. Elizabeth Taylor because she was a fantastic actress and Steve McQueen because I loved his films. And Miriam Margolyes – I love watching her on Graham Norton. You never know what she's going to come out with next.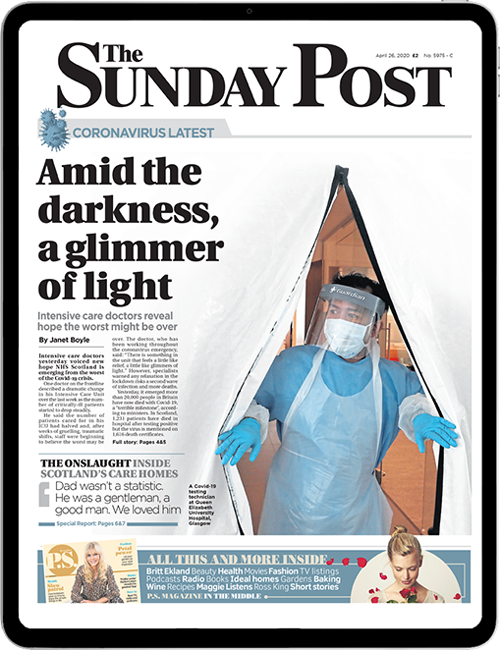 Enjoy the convenience of having The Sunday Post delivered as a digital ePaper straight to your smartphone, tablet or computer.
Subscribe for only £5.49 a month and enjoy all the benefits of the printed paper as a digital replica.
Subscribe