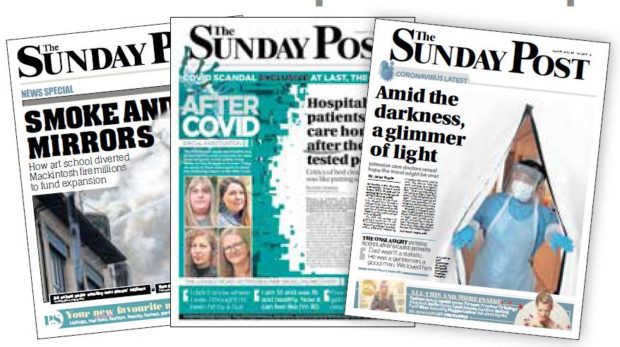 With headlines dominated by Covid and the Brexit negotiations, and local democracy still curtailed by social-distancing restrictions, the independent scrutiny and accountability provided by local and national news publishers has never mattered more than it does now.
Television and radio don't get close to the same level of detail and spread of subjects as newspapers and with the suspension of proper community consultations, they are often the only way people find out about major changes planned by the authorities.
Newspapers like The Sunday Post bring a sense of cohesion to com­munities large and small, guiding them through this troubled and ­confusing era, a reassuring presence that life still goes on in all its forms, for good or bad.
This week a new Journalism Matters campaign aims to remind people of the role their newspapers play, but also to ensure decision-makers are fully aware that the ­sector is under the severest of threats as vital revenues dry up.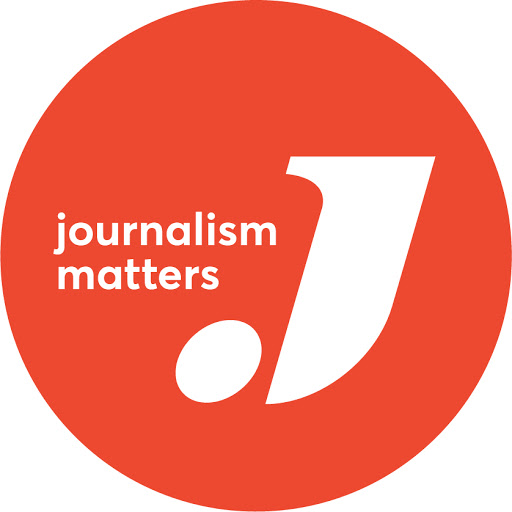 Of course, news publishing is hardly alone just now in facing a fight to endure what are unprecedented times. While there is no shortage of demand for the services they provide, there is a shortage of money to support it.
The problem is that, despite massive readerships – more than 90% of people read newspaper content monthly – the advertising revenues that traditionally supported it are now being sucked up by a handful of overseas-owned technology companies who benefit from, but do not pay for, the stories news publishers produce.
Searches alone were worth £8 billion in the UK last year, a market almost totally dominated by Google. And remember, when you are watching a YouTube video instead of STV or the BBC, you are watching a Google subsidiary.
Well in excess of 3,000 jobs are supported by Scottish news publishing, but companies like Google and Facebook hardly employ anyone here. Obviously their services are extremely popular but there is a price to pay for the free social media communication and search services they provide and the disruption of valued media delivering trusted journalism cannot be regarded as small change.
Much work is going on to find ­solutions, but such is the power these vast digital monopolies enjoy that they pay only lip-service to fair dealing and in Australia they are orchestrating a campaign to oppose a statutory code that simply asks them to pay a fair price for the news content they use.
You can help by taking out ­subscriptions to your favourite paper but you could also contact your MP and MSPs and ask them what they are doing to preserve the journalism you enjoy.
Journalism really does matter, so please act now before you realise just how much you would miss it.
---
John McLellan is director of the Scottish Newspaper Society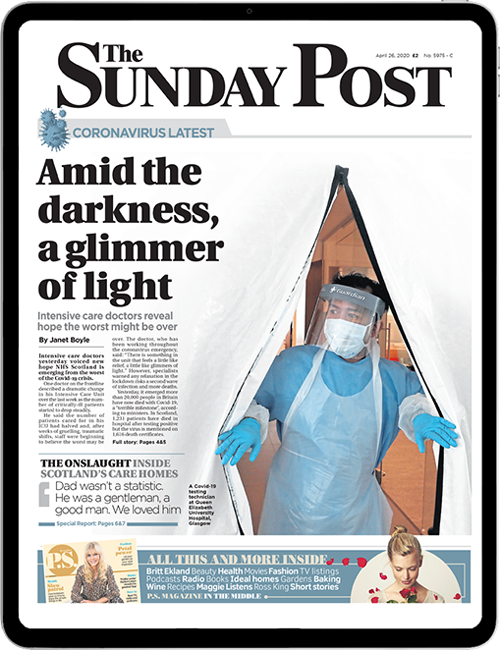 Enjoy the convenience of having The Sunday Post delivered as a digital ePaper straight to your smartphone, tablet or computer.
Subscribe for only £5.49 a month and enjoy all the benefits of the printed paper as a digital replica.
Subscribe