In a week when President Trump refused to condemn white supremacy, Billy Briggs charts how a trial in Greece reveals the rise of the far-right in Europe.
The group involved, Golden Dawn, is accused of violence and murder. Chillingly, he asks if this movement has inspired other extremist groups to spill their hate-filled ideologies here in Scotland and across the world.
---
It was 11 days after the murder of Greek musician Pavlos Fyssas when Golden Dawn's leaders were arrested. Fyssas, a rapper aka Killah P, was killed in the city of Piraeus in Greece on September 18, 2013.
The 34-year-old was stabbed twice in the heart, once in the thigh, a slaying which ignited anti-fascist protests across Greece, and in European cities including Barcelona, Brussels, Paris, Amsterdam, London and Nicosia.
Fyssas's murder also triggered an investigation into the neo-Nazi political party Golden Dawn. Responsible for hundreds of racially motivated attacks on migrants, Golden Dawn's leaders were arrested on September 28, 2013. On Tuesday a Greek court will deliver its verdict on the fascist party after an extraordinary, prolonged criminal trial lasting more than five years, viewed as the most significant in Europe involving the far-right since the Nuremberg trials of German Nazis.
The trial started nearly two years after Fyssas was slain, an attack allegedly planned and executed by party members. The murder has been part of a complex case. In April 2015, 69 members of Golden Dawn – including its 18 elected MPs – went on trial accused of orchestrating murder, arson, assault and weapons possession. Golden Dawn's leaders were charged under the so-called "mafia clause" of the Greek penal code, Article 187.
Those on trial include its leader, Nikos Michaloliakos, who wrote books praising Hitler, and former MP Christos Pappas, who was filmed encouraging children to say "Heil Hitler" and give Nazi salutes. Golden Dawn has dismissed the trial as "political persecution" and denied everything, while behaving defiantly in court.
I've followed the case since 2018, after travelling to Athens to interview a prosecution lawyer, witnesses and victims of Golden Dawn's attacks. I also attended the trial at the Criminal Appeals Court, where anti-fascists protested outside demanding justice.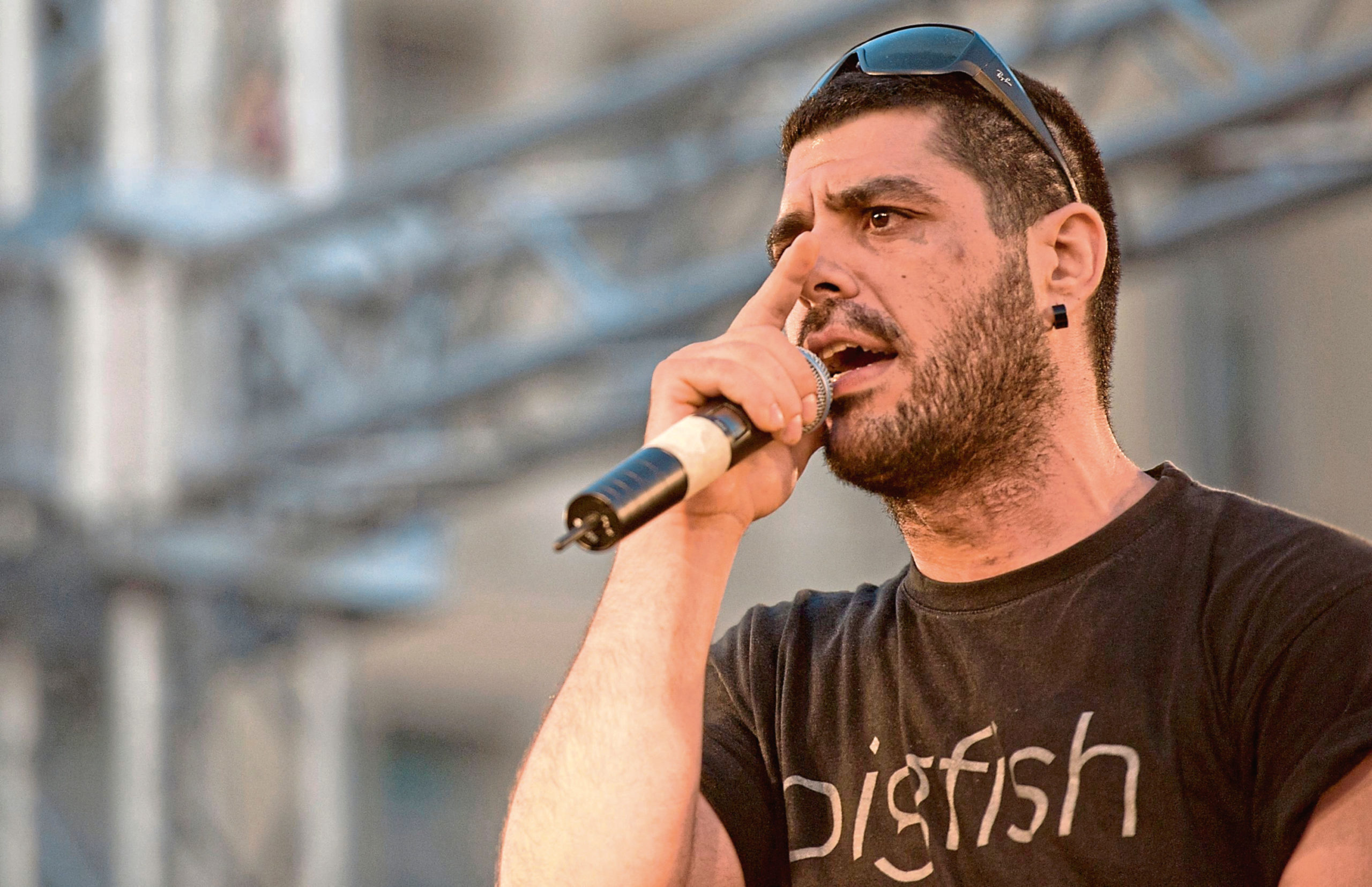 During that trip, victims of assaults told disturbing stories. Farm workers on the outskirts of Athens spoke of incidents akin to the Ku Klux Klan's modus operandi in America's deep south. Hooded men armed with sticks would arrive in trucks and chase migrant workers. Those too slow to escape suffered vicious beatings.
Naim Elghandour, president of the Muslim Association of Greece who testified at the trial, told how a Golden Dawn lynch mob tried to burn alive 40 Muslims inside an Athens mosque in 2010. He said that during the height of the party's violence, Golden Dawn would act with impunity on the streets, and he accused some Greek police of complicity. The party even had guards dressed in black inside metro stations, checking immigrants' papers, intimidating foreigners and taking their money – echoes of Nazi Germany in the 1930s.
I was staggered to hear these stories. How could this occur in a modern European democracy? Could it happen in the UK? I've reported on the far-right for 17 years. My interest stems back to 2004 when I visited Moscow to investigate a spate of murders by neo-Nazis. Russia seemed an arcane, lawless land and I never thought for a second that years later I'd be reporting on neo-Nazi groups in not only Greece but also here in Scotland. Golden Dawn's influence has spread beyond Greece.
The Greek party was an inspiration for the UK neo-Nazi group, National Action, which was banned under terror laws in 2016. Its leader Alex Davies revealed in a podcast that National Action had been inspired by Golden Dawn. Davies said: "Their charity work, activism and social work has brought them a respect, some credibility in the eyes of the Greek people. That's what gained them those seats in the parliament. They used the resources that they gained from being elected, and they've put it back into the things that have gained them their credibility. And that's how they have momentum. We want to replicate what Golden Dawn were doing in Greece here in the UK. It's exactly what we want."
In 2016 National Action appeared on the streets of Scotland when it set-up a whites-only food bank in Glasgow. But the group was banned under terror laws in December that year after celebrating the murder of Labour MP Jo Cox who was killed by a man who shouted "Britain First" as he shot and stabbed the 41-year-old mother of two.
Proscription didn't herald the demise of National Action, it simply morphed into two new groups, who both emerged a few months later pretending not to be fascists. NS131 was the new outfit in England while Scottish Dawn was the moniker of the group north of the border. Scottish Dawn set about trying to recruit young people but following an undercover sting by investigations website The Ferret – which caught two recruiters on camera revealing National Action was involved – it was also banned.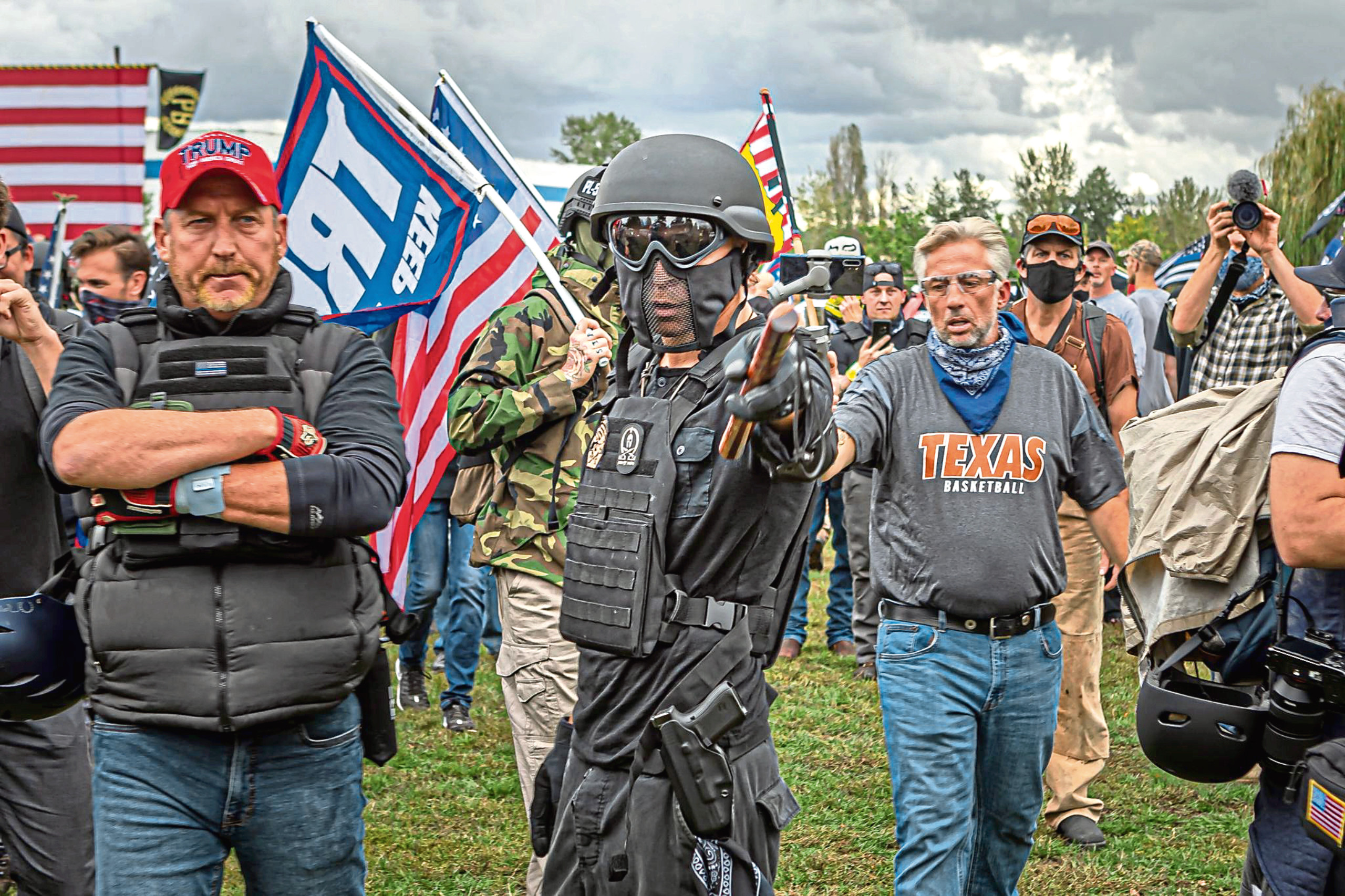 Since then several new extreme far-right groups have been active in Scotland. They include System Resistance Network, Scottish Nationalist Society, New British Union, Scottish Defence League, Generation Identity Alba and the so-called National Defence League, an ad hoc group of loyalists whose Facebook.
These people do not recant their bigoted views once exposed. The far-right mutates. Golden Dawn is no longer the political force it was. The party went from winning fewer than 20,000 votes in the 2009 general election to polling more than 7% of the vote, and 18 parliamentary seats, in 2012. About 380,000 Greeks voted for Golden Dawn in 2015.
At Greece's election last July, however, Golden Dawn failed to pass the 3% threshold it needed to stay in parliament. But although the party has crumbled, new ultra-nationalist groups have emerged including Greeks For The Fatherland, founded by former Golden Dawn MP, IIias Kasidiaris, a former paratrooper with a swastika tattoo on his arm who is a defendant in the trial.
He was prominent in Golden Dawn, a party that was initially a fringe group of nationalists, who exploited people's fears over immigration to build support after the Greek economy crashed during the 2009 financial crisis, and with a global recession looming thanks to coronavirus, conditions remain ripe for the far right.
Fascism could rise elsewhere. It already has in Europe in recent years under the guise of populism in Poland, Denmark, Austria, Germany, Hungary, Italy, Portugal, and here in the UK, where politics has lurched to the right over the past decade. And, of course, the current US president is an apologist for white supremacists. Asked during the US presidential debate to condemn white supremacy, President Trump refused, instead appearing to endorse a far-right group, the Proud Boys, which has a history of violence, by telling them to "stand back and stand by". None of this bodes well, so what will happen when unemployment rises sharply over the next year and economic problems deepen? The rise of a neo-Nazi party in Greece is a stark warning as to how the far-right uses recessions to build support. People in Scotland should be concerned.
As for Golden Dawn, and those who murdered Pavlos Fyssas, their day of reckoning is imminent.
In a week when President Trump refused to condemn white supremacy, BILLY BRIGGS charts how a trial in Greece reveals the rise of the far-right in Europe. The group involved, Golden Dawn, is accused of violence and murder. Chillingly, he asks if this movement has inspired other extremist groups to spill their hate-filled ideologies here in Scotland and across the world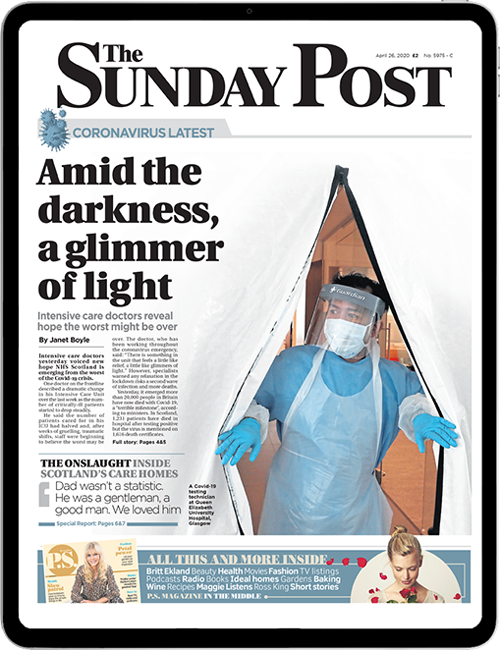 Enjoy the convenience of having The Sunday Post delivered as a digital ePaper straight to your smartphone, tablet or computer.
Subscribe for only £5.49 a month and enjoy all the benefits of the printed paper as a digital replica.
Subscribe