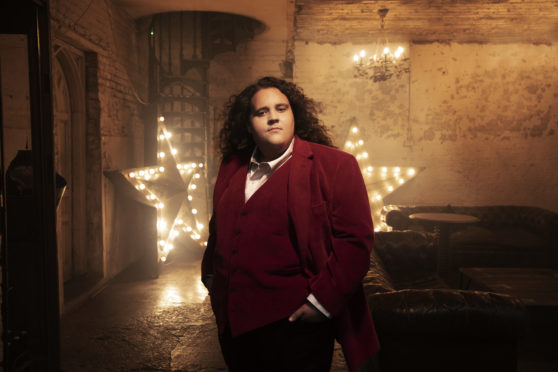 What have you been doing since your last album four years ago?
I've been training like mad, going across a few teachers and trying to get as many different viewpoints as I can before deciding what I wanted to do with my voice.
I also feel I've discovered a lot about myself and I'm trying not to be something I'm not.
What's the idea behind new album Going The Distance?
Since I started doing this professionally, I've wanted to make an album in three parts, like a musical theatre show.
I like so many different types of music and I wanted to find a way to put it together.
You close the album with Nessun Dorma. What was it like recording such an iconic song?
It means so much to so many and the classic performance is Pavarotti's for Italia '90. That version will always blow me away but I wanted to throw my hat in there.
I'm always nervous to record any song that has been done before, especially when it's one of the greatest vocal recordings of the most popular tenor song of all time.
But those feelings need to be thrown to the side. We only did three or four takes and most of the album version is the first take, which shows how much effort I put in.
What was it like to record at Abbey Road?
It was an incredible space and we felt a lot of Beatles energy.
It puts you in a cool head space and it was a real dream come true.
You've said BGT saved your life – how?
I'd become incredibly depressed at school. I just couldn't handle it, and it wasn't the right element for me. I shut down and went home. Then I went on TV, expecting nothing and still depressed, but the one piece of solace I could find was on stage.
So it was terrifying but also liberating to gain freedom from the system I felt had somehow wronged me.
I don't feel that way now, but it just wasn't the thing for me.
Have you changed since BGT?
It's almost like I'm the same boy on stage at that audition, shaking like a puppy, but to an outside observer it's clear I'm different.
I like to think I'm still fundamentally me, but I have become a lot more confident.
The idea I can perform and do my thing raised me up by thousands of levels. Finding something you are passionate about or enjoy can be a liberating feeling and can spur growth for years to come.
My advice is try everything and find something you love. You don't have to be good at it – just enjoy it and life will show you the way.
Jonathan Antoine's new album Going The Distance is released on Friday.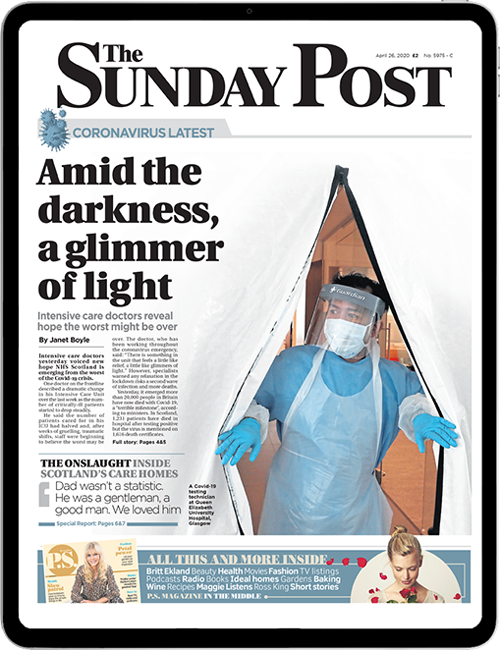 Enjoy the convenience of having The Sunday Post delivered as a digital ePaper straight to your smartphone, tablet or computer.
Subscribe for only £5.49 a month and enjoy all the benefits of the printed paper as a digital replica.
Subscribe