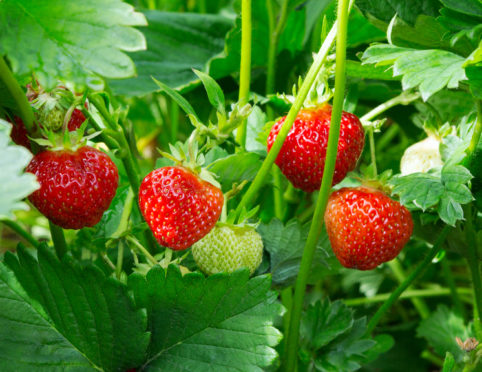 There may be no Wimbledon this year, but at least we've still got strawberries and these are ripening now. Give them a weekly feed to help them on their way, but keep the leaves and crowns dry to prevent them from rotting.
In the ground, lay straw beneath the ripening fruit to prevent it from being splashed with mud and cover with netting to keep off the birds.
In the absence of netting, an upturned jam jar also works and it also speeds up ripening – just make sure that you remove this covering for a couple of hours every day to avoid fungal infections from setting in.
Strawberries can also be grown in raised beds, strawberry pots and hanging baskets just so long as they are kept well-watered and they receive lots of sun.Strawberry plants remain productive for around four years, after which they should be discarded and you should start afresh with new plants, grown from runners.
If you've got space, then it's worth rotating…so that new plants are already established by the time the old ones have come to the end of their productive lives.
Regardless of how many strawberries you grow there's little chance of being overwhelmed by a glut because nothing tastes nicer than a fresh berry, picked and eaten while you are standing in the plot, and any that are left over after you've served up countless bowls, smothered with cream, can always be made into jam.
Meanwhile brassicas will be coming under attack now from cabbage white caterpillars. These put in an appearance in June and they are active all summer. The trick is to cover crops with insect netting before they become a problem, but if you are late in getting your netting into place then you'll have to pick off the eggs by hand. These are cream-coloured and you can find them on the undersides of leaves.
However, don't fall into the trap of thinking that this is a job that you need to do only once.
After the June onslaught, a second batch of voracious caterpillars will hatch in August, so don't let your guard, or your netting, down but get into the habit of checking leaves regularly and disposing of any pests that have got past your defences.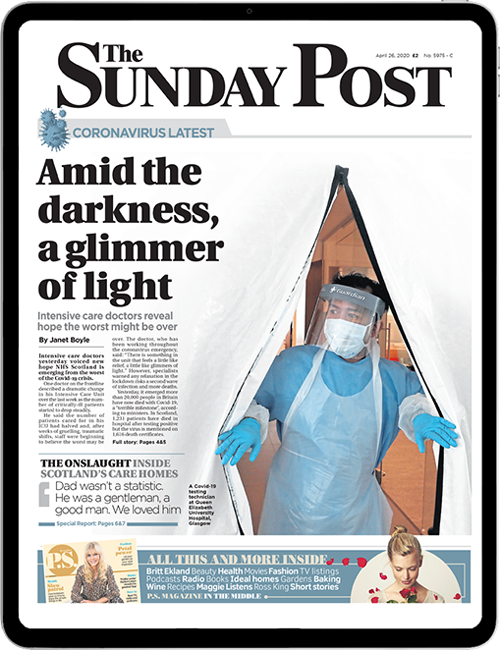 Enjoy the convenience of having The Sunday Post delivered as a digital ePaper straight to your smartphone, tablet or computer.
Subscribe for only £5.49 a month and enjoy all the benefits of the printed paper as a digital replica.
Subscribe