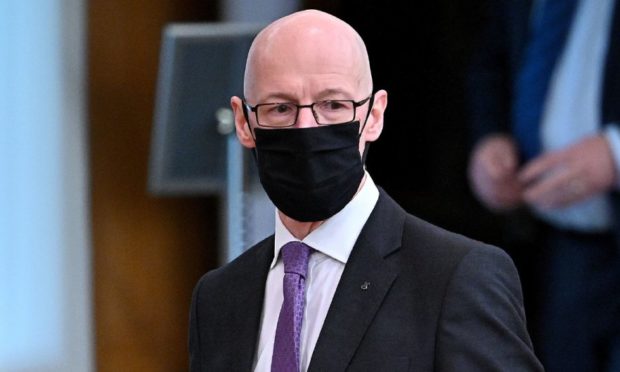 John Swinney is at the centre of another secrecy row after he released a summary of a long-awaited schools report on Friday evening, almost a month after MSPs demanded to see the full findings.
The release comes days after the education secretary survived a vote of no confidence over his failure to publish all of the Scottish government's legal advice about its handling of ­harassment complaints against former first minister Alex Salmond.
We told in February how the Scottish government had been handed interim findings from an investigation into the state of the education system by the Organisation for Economic Co-operation and Development (OECD), but Swinney insisted they could not be released until after the Holyrood election in May.
But MSPs passed a motion days later demanding Swinney, who is also deputy first minister, immediately release the draft OECD report.
He has so far refused but on Friday wrote MSPs to say he would provide them with a summary as long as they did not leak it.
An OECD review of the ­Curriculum For Excellence published in 2015 said a fifth of schools were rated only "satisfactory" and one in 10 was "weak or unsatisfactory". It also found declining achievement levels in maths.
One source who has seen the ­summary of the OECD review released by Swinney on Friday said there was criticism of the amount of documentation and bureaucracy, which was "overwhelming" teachers. However, it is understood the majority of the summary is a straightforward overview of the curriculum and the methodology used by the OECD to analyse it.
Another source who has a copy of the briefing said: "There are six pages of guff, basically. It's only when you get to the last page there is an agenda for a meeting which includes items for discussion. It's not a report. It's not even a summary of a report. It's basically a preamble for a meeting."
Lib Dem leader Willie Rennie has called on the deputy first minister to explain the delay and criticised the way in which the OECD summary was released. Rennie received Swinney's letter at 4pm on Friday and it took a further two hours to get the summary. The government has previously been accused of deliberately releasing documents on Friday evening to avoid damaging headlines.
Rennie said: "If John Swinney really wanted these documents released he would have asked for it to be done in February when parliament instructed him to do so. He should come to parliament this week to answer for the delay he has created and explain why he is so determined not to be judged on his record."
Labour MSP Daniel Johnson, who is deputy convenor of the education committee, received Swinney's letter from committee clerks at 5.51pm on Friday. He replied at 6.17pm to ask the clerks to circulate the summary among committee members, which they did at 6.36pm.
He said: "John Swinney is at it on multiple levels. Having been asked to do something by parliament, he is yet again releasing partial information under duress in the sneakiest possible way."
Scottish Conservative shadow ­education spokesman Jamie Greene, who plans to write to parliament to complain about the process, said: "This is a sleekit attempt to not just bury the report itself but ban all talk of it in the corridors of power. John Swinney should release this report publicly and immediately."
The SNP rubbished suggestions that the report summary was deliberately released late in the day describing that as "baseless accusations." And it said confidentiality was set by the OECD. The Scottish government said the summary was given to the Scottish Parliament Information Centre at 2.20pm and the letter to MSPs was sent at 3.58pm.
It said: "The OECD has produced a summary of draft preliminary findings for the purposes of engaging with stakeholders on emerging thinking. This has been provided to parliament on a confidential basis. It is a draft document and will not be formally published by the OECD. We look forward to receiving its final report in June."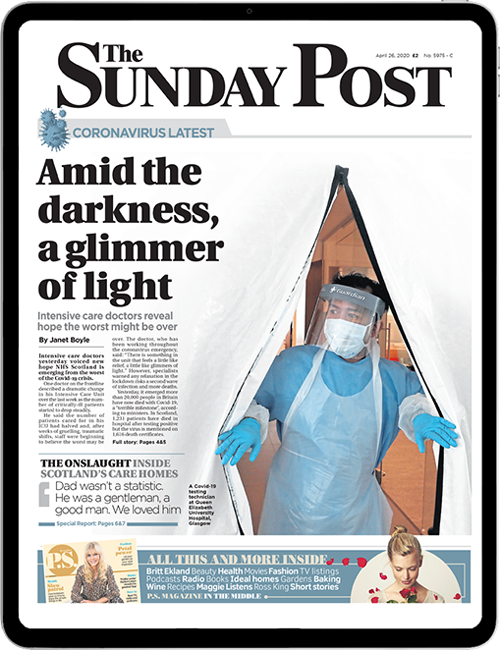 Enjoy the convenience of having The Sunday Post delivered as a digital ePaper straight to your smartphone, tablet or computer.
Subscribe for only £5.49 a month and enjoy all the benefits of the printed paper as a digital replica.
Subscribe