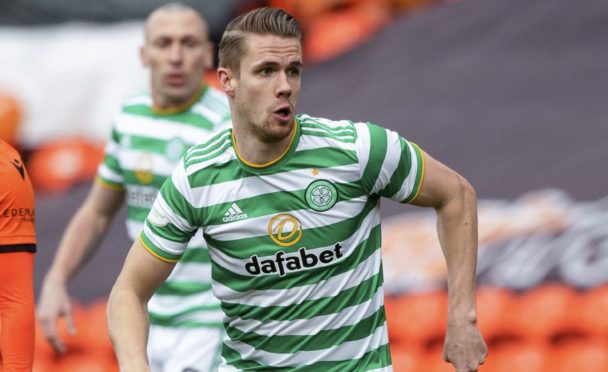 John Kennedy has hit back at Stale Solbakken for saying Kris Ajer needs to leave Celtic.
The Hoops caretaker boss was left distinctly unimpressed by claims made by the Norway manager that the 22-year-old had picked up bad habits playing in Scotland.
Ajer is about to enter the final year of his contract, and his national boss believes now is the time for him to be moving on to one of the big five leagues.
Only by doing so, Solbakken argued, will he get the challenges he needs to develop.
"I thought it was disrespectful to both the league and the club," said Kennedy. "We are a massive club in our own right, who compete in Europe every season.
"To come out with such a strong statement about what a player must do, I don't think that's the right thing to do.
"It's not his position to say that. If he wanted to have a private conversation with Kris over that, fine.
"But I certainly don't think he should be coming out publicly, and telling a player what he should or shouldn't do.
"Especially when you play at a club like Celtic. Anybody who has been at Celtic will have realised the size of it the minute they stepped through the door.
"The magnitude of it, the fan base and the expectation.
"We have had a huge part in Kris's career to date, and how he has developed into the player he is.
"He has played a massive part in that development himself because he commits himself to it every day.
"Kris being in a different place? No doubt there will be interest in Kris because of his profile, his age and where he is at.
"But I found the statement and the comments disrespectful towards ourselves."
One man who is leaving Celtic is Nick Hammond, with the departure of the club's Head of Football Operations announced in midweek.
The former Reading and West Brom chief is leaving as part of the general overhaul at the club
Fans have criticised him for his part in bringing high-profile underachievers to the club, but Kennedy argues a lot of good work has gone unnoticed.
"During Nick's time, he has put a lot of good processes in place, and a lot of groundwork, time and effort into getting personnel in the right areas that we will be looking at," he said.
"I am talking about building a structure, basically.
"Nick has stepped away and we respect his decision to do that.
"Personally, I had a really good time working with him. He was a really good guy – hard-working and honest. We wish him all the best. But behind that then, as normal, you dial up with the scouts and the head of recruitment in terms of what they are looking at.
"But there will be decisions to be made once the club decide what they are going to do moving forward.
"What we have is ongoing, so even with Nick leaving, there is still a head of recruitment there and a team behind that of scouts and analysts.
"That continually moves forward, regardless of personnel at the top end. They continually look for players, and they keep updating the database.
"That means that whoever becomes the decision-maker will have a lot to choose from.
"That's something that will happen in future."
Kennedy admitted the overhaul, which will see Celtic go into the 2021-22 campaign with a new Chief Executive, Director of Football, manager and captain, is the biggest he has ever seen in one go.
"Listen, the manager is a very important figure at your club, as is the Chief Executive," he said.
"But nobody is ever bigger than the club. So what the club does, and the reason you build the structures and the departments up, is so that when change happens, it can be subtle.
"It doesn't have to be wholesale across every part of the club.
"The club recruit the right manager to come and fit into the environment and bring his own style.
"We have seen that transition happen successfully in the past with Brendan Rodgers, and even when Ronny Deila came in.
"That's the way a lot of clubs work. The manager will come in and makes the changes he needs to, but behind it is a solid foundation."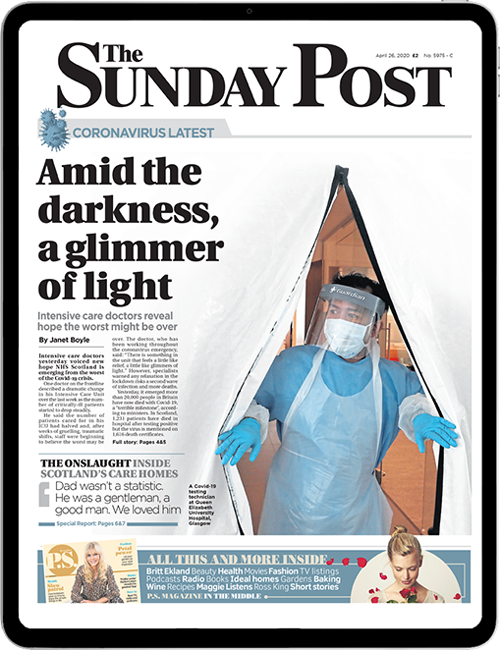 Enjoy the convenience of having The Sunday Post delivered as a digital ePaper straight to your smartphone, tablet or computer.
Subscribe for only £5.49 a month and enjoy all the benefits of the printed paper as a digital replica.
Subscribe