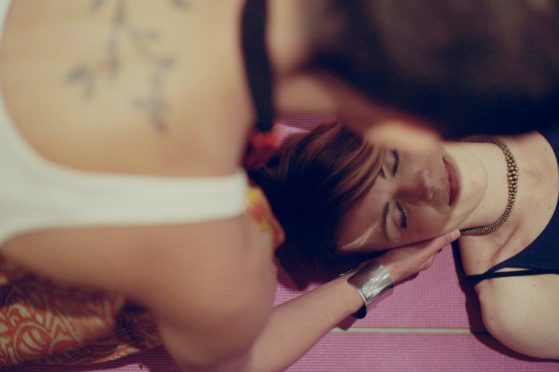 These days, it feels like stress is hard-wired into our lives. And it can be very bad for our mental and physical health.
Indeed, stress is now known to cause all manner of health issues – heart disease, hypertension, IBS, high blood pressure, chronic pain, strokes and many, many more; a recent study found that 40% of all work-related sickness is in fact directly caused by stress.
At some point in your life, unless you are very lucky, you are going to suffer from stress. But it is preventable; there are actions you can take to help.
If you've ever had a massage, you will know how good it feels. But having a massage is not just a way to pamper yourself. More and more, it is being recognised as a key tool in boosting health and well-being. And not only is it great for stress, but it can help tackle a wide variety of health issues.
Here, we take a dive into massage – what is it? And what are some of the benefits a regular massage can bring?
What as a massage?
A massage is the pressing, rubbing and manipulation of your muscles, skin, tendons, ligaments and joints. It has been used for thousands of years across the globe to relieve pain, manage health issues and simply make people feel good!
There are many different techniques in massage therapy; some use the lightest of strokes, while others require the application of deep pressure. From the Western Swedish and Sports massages to the Eastern Shiatsu and Thai methods, there is something for everyone.
Once quite exclusive to luxury spas and health clubs, businesses offering massage therapy are widespread these days. Whichever technique you choose, here's how they can help your mind and your body.
Decrease stress
Let's start with stress. Massage is very beneficial for the mind and will boost your ability to combat stress, anxiety and depression.
We suffer when we remain in "fight or flight" mode. This is when our nervous systems prepare us for emergencies by increasing our breathing and heart rate, pumping adrenaline and cortisol into our bodies.
Suffice to say – it wasn't designed for modern life! Massage therapy relaxes us, lowering our heart rate and restoring calm.  A 2014 study found a 60 minute massage can lower cortisol levels by 30%.
Meanwhile, levels of feel-good hormones such as serotonin, dopamine oxytocin are boosted. Taking time out for a regular massage is one of the most effective stress management techniques you can use.
Strengthen your immune system
The more stressed you are, the more likely you are to fall ill. You may have noticed you seem to pick up more bugs and colds when you are anxious or feel overwhelmed.
If you're looking to boost your immune system, then a massage can help. Studies have revealed that a massage can boost your white blood cell count. White blood cells play a key role in enabling your immune system to fight off viruses.
Regular massages can also give you better sleep quality. Not only will you feel more energised, but good sleep is vital to having a strong immune system.
Relieve chronic pain
Chronic pain can be caused by many things – sitting at a desk all day, an old injury or from having poor posture. Massages can increase the blood flow around your body and reduce tension in the muscles, while flushing out toxins.
Many of us suffer with chronic back pain – recent research found regular deep tissue massage was effective in reducing pain associated with this ailment.
The "happy hormones" massages release have physical benefits as well as mental. Dopamine and serotonin help with pain management and promote healing. If you suffer from chronic headaches, massage therapy may be for you – and it's drug-free.
Increase mobility
Regular massages will help you maintain and improve your mobility. Sports and deep tissue massages are particularly helpful in tackling injuries.
Your massage therapist will concentrate on stretching and manipulation to improve blood flow and boost mobility in your joints, which will increase the range of movement.
Poor posture is commonplace these days (many of us spend our lives hunched over computer screens) – massage can also address the harm this causes. Your muscles will be moved and strengthened, helping your body to align correctly.
How often should I get a massage?
Whatever the cause, stress has become a routine part of human existence. This can affect us in many ways, and the issues can often build up unnoticed until they lead to an inevitable crash.
Massage therapy can alleviate these issues, so you should look to balance the routine of stress with a routine of massage. While having a massage once in a while will relax you, to enjoy the maximum mental and physical benefits, you need to make it a regular part of your life.
Talk to a massage therapist and they'll be able to design the perfect programme for you.
---
Head over to Booksy and find, schedule and book the appointment you need, any time of the day, anywhere you are.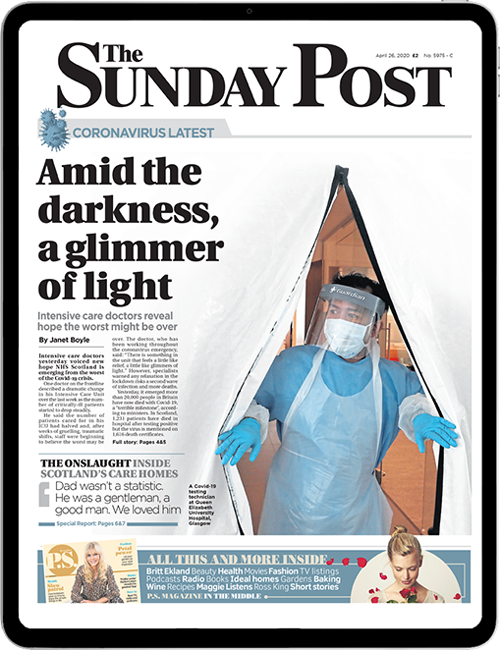 Enjoy the convenience of having The Sunday Post delivered as a digital ePaper straight to your smartphone, tablet or computer.
Subscribe for only £5.49 a month and enjoy all the benefits of the printed paper as a digital replica.
Subscribe