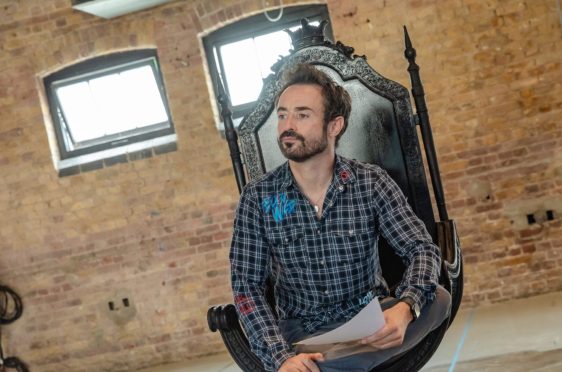 The colourful explosion of fireworks and roaring flames of bonfires light up the autumn night sky every November 5 across the UK.
The Gunpowder Plot, an attempt to bring down King James VI of Scotland – also known as King James 1 of England – and his parliament more than 400 years ago, is the subject of a new musical, Treason, which receives its world premiere in Edinburgh this month and stars Scots actor Joe McFadden as the divisive king and Gabriel Akamo as Guy Fawkes.
Joe and show creator Ricky Allan believe similarities can be drawn between that incendiary period in British history and the present in the way in which politicians present themselves.
"It's massively relevant, even though it was 400 years ago, and it will hopefully get people thinking and drawing parallels with the world we live in today," said Joe, a former Strictly winner and star of hit dramas like Holby City and Heartbeat.
"James was doing these awful things, not because he believed it was the right thing to do but because politically it was, and it shows how politicians aren't that different now to then. They're self-serving and will take the line they think will further their careers the most without necessarily believing in those policies. Look at Brexit.
"Politics and the world keep going on a loop, of course, where government choose these things to point the finger at and distract people from what they're really doing, which is what our lot are doing at the moment. James' thing was witches and wizards. He was really into demons and wrote books on the subject, and I think that was to distract from the fact he was living way outwith his means."
Recognising similarities could be drawn between then and now was something that intrigued first-time musical theatre creator Ricky and led to him developing Treason.
He said: "The background of the Gunpowder Plot was naturally theatrical and is such an epic story. It delves into something interesting with the struggle of power. Back then it was with religion, but I saw a lot of parallels with today as well with the polarised political views or ideologies, so I thought it was an important story to re-tell now under a different lens."
Joe was delighted to get the call to take part in the show and has delved into researching the monarch, who was the son of Mary, Queen of Scots, and succeeded to the Scottish throne at 13 months old after his mother abdicated.
After the Union of Crowns in 1603, King James VI of Scotland also became King James I of England, where he faced a number of difficulties, the most famous being the Gunpowder Plot, when Catholic plotters attempted to blow up the House of Lords and assassinate the King.
"He really believed God had put him there and he had the divine right to the role," Joe said. "He'd been told that over his life, and so what does that do to a person? I was in Westminster Abbey last week, where he had his coronation and where he is buried under the altar, and you think, of course he felt he'd been chosen by God, of course he had a massive ego, to have so much exultation and to have so many people fawning over him.
"It's complicated and very interesting to play, and I think it's brilliant we're opening the show in Edinburgh, just up the road from the castle. It feels like the perfect time and place."
The show was developed during the pandemic, when Ricky wrote several folk-inspired songs and was able to have them recorded and released online – they've had a million hits on Spotify so far. There was a 45-minute concert film recorded for streaming, and when theatres re-opened, two sold-out concerts were staged in London. This month's shows in Edinburgh will be the first to have the script incorporated.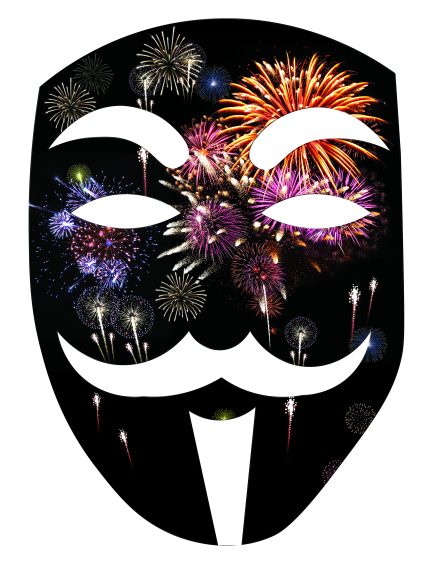 Already it has been described as Britain's answer to Hamilton.
"It's both flattering and a misconception at the same time," Ricky said. "We're very much our own thing but to be compared to it is wonderful. We've tried to find our unique place and we're not Hamilton at all. The parallels probably lie in telling a historical story that doesn't come across as a history lesson.
"We have a narrator but it's very much rooted in spoken word poetry rather than rap. We've tried to use our sound palette as a more folky world that's inspired by British sensibilities."
Joe, who will be back in his homeland again early next year when he plays the narrator in the Rocky Horror Show at the Pavilion in Glasgow, added: "We celebrate Guy Fawkes' Night every year – burning effigies and setting off fireworks – without thinking about what it is. It was essentially a warning. For years, it was compulsory to go to the bonfires.
"The show helps to get to know the personalities involved and who the plotters were. Would it have been better if the King had been killed – the lesser of two evils? Knowing he went on to kill all these women and tax Catholics?
"That's what good theatre does – it makes you think and wonder."
---
Treason, Festival Theatre, Edinburgh, October 25-28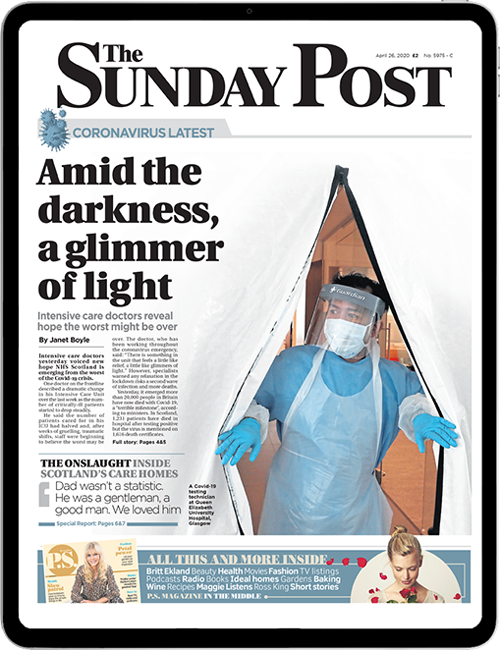 Enjoy the convenience of having The Sunday Post delivered as a digital ePaper straight to your smartphone, tablet or computer.
Subscribe for only £5.49 a month and enjoy all the benefits of the printed paper as a digital replica.
Subscribe