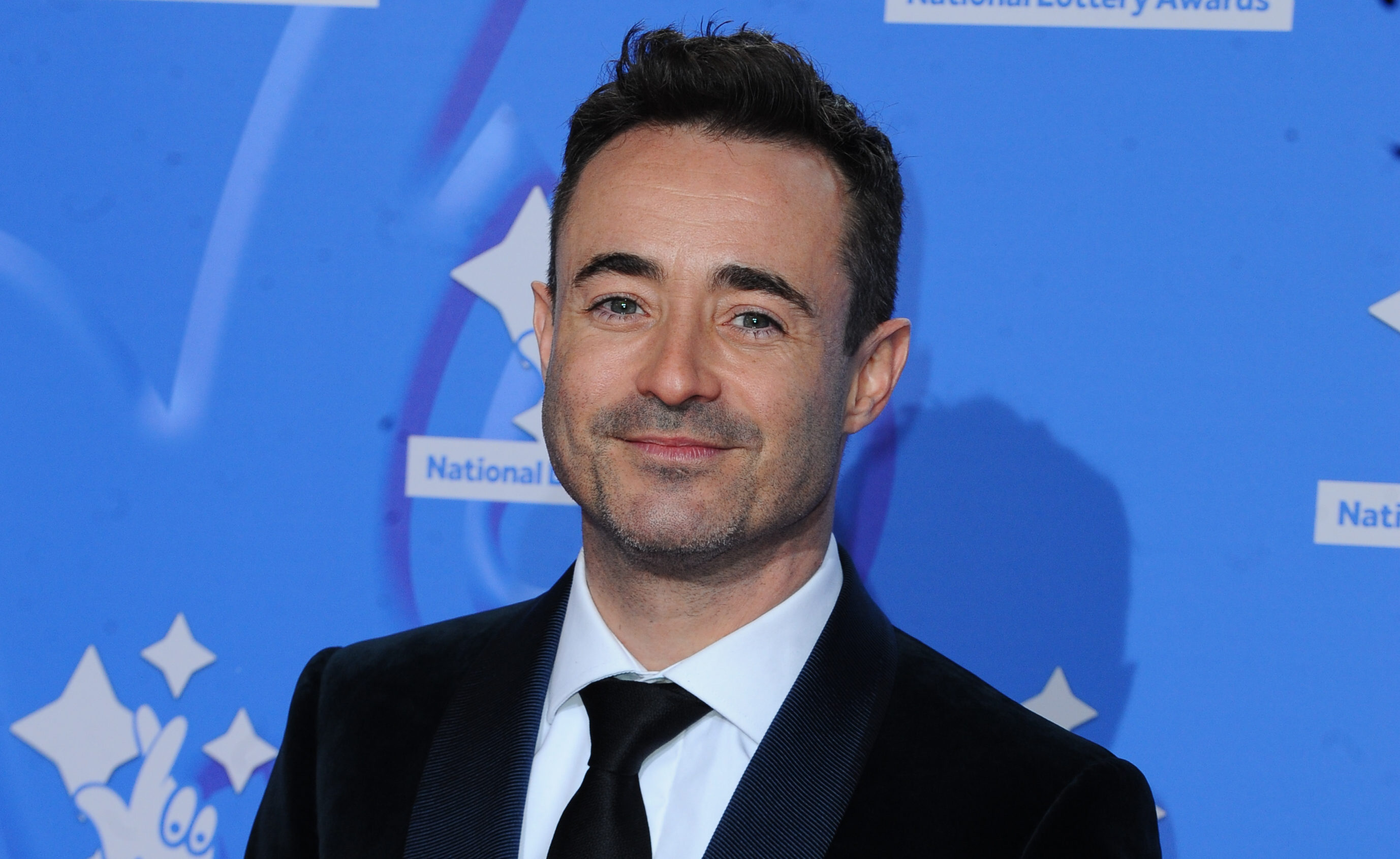 IT started with a fun, red carpet launch and 15 hopefuls full of giddy enthusiasm and often misplaced confidence in their dancing abilities.
Along the way there have been snogging scandals, strops and the usual rows about trained dancers and the lack of celebs going on a learning-to-dance "journey".
But we are now less than a month away from the Strictly grand finale. And next Saturday the hot half-dozen survivors will take to the dance floor for the quarter-final.
Whatever the controversies and concerns, Joe McFadden, the reigning glitterball champion, says he has no worries.
"The right person will win it," insists Joe, 43. "Because it's the person the people who vote want to win.
"If it's Ashley Roberts, who has dance experience, that's just fine. But for me, Joe Sugg is the one to beat. He has a massive following with millions of YouTube followers and that's a fanbase that's going to be hard to go up against.
"Joe and Dianne Buswell are a fantastic couple and you can tell they really get on well. She is bringing out the best in him. It's lovely to see that she's got someone she could potentially win the show with."
Former Holby City star Joe went all the way to the 2017 final with Katya Jones and came out on top against Debbie McGee, Gemma Atkinson and Alexandra Burke.
When he started, he was a real rookie and had to put in endless hours in the training room to master the steps and the complicated routines that culminated in a now-famous cantilever lift.
And, sitting down and watching each week as he does with something of an experienced eye, he empathises with those following in his dancing footsteps.
"I do relate to someone like Stacey (Dooley), who has had no dance training," says Joe, who is one of the stars on this week's Celebrity Antiques Road Trip.
"She was always capable, but she wasn't brilliant in the beginning.
"She has got better and better each week, and hopefully that's what I did.
"Then I look at Faye Tozer, who is brilliant each week but is still getting better.
"So I can see why she's in the show, why the producers have given her the job. You need it to be entertaining from the start.
"I think it's a British thing that you like to see people sweating. You like to see them working at maximum effort.
"It's different in America, when the best dancer wins Dancing With The Stars. Nicole Scherzinger won it there.
"I think any one of them would deserve it. It's anyone's guess what's going to happen."
With more than 13 million tuning into the final last year, the profile that comes with the biggest show on TV is massive. Joe had gone into it knowing that his Holby character, surgeon Raf Di Lucca, was being killed off and he'd be free to take up other roles.
But while it seems as if the offers didn't flood in as might have been expected, Joe reveals that wasn't the case.
"I have been offered quite a bit of work but I just didn't want to do it.
"Coming from Holby and then doing Strictly, I wanted the next job to be something I was excited about.
"That's why I waited for the right thing to come along. Being an actor you have to hold your nerve.
"And as you get older you appreciate having time off. I've gotten better at enjoying that and feeling a job will show up at some point.
"There's nothing worse than jumping in to something and then you're not free to do something you do care about.
"So there were TV things, but they just weren't for me."
The role that Joe was more than happy to say yes to was stage play The House On Cold Hill.
Written by bestselling author Peter James, it's a modern-day supernatural thriller in which Joe is joined by former EastEnders – and current I'm A Celebrity…Get Me Out Of Here! – favourite Rita Simons.
"This is what I love, getting back to doing some proper acting," enthuses Joe.
"It was lovely being on telly for four years doing Holby but after the first couple of years it's not that much of a challenge.
"It's good to do stage work. It's kind of scary but it's good as an actor to know that you still have the nerve to get out there in front of people."
What's also scary is the play itself, with Joe reckoning that master storyteller James will have audiences nicely spooked. "You don't know if the house that this couple has bought is haunted or not.
"Most ghost stories are set in the past but this is very modern with Amazon's Alexa featuring a lot. I've got one and she pipes up at the weirdest times and plays random music.
"I've never had any supernatural experiences myself but I'm totally prepared to believe in it. I know enough sensible people who have had experiences, so I'm not closed off to it."
Rehearsals start in early January before it begins its run later in the month. It finishes up at the Theatre Royal in Glasgow on May 28th.
But London-based Joe had the opportunity to come back to his native city for recording of the ever-popular Celebrity Antiques Road Trip, in which he's partnered with fellow Strictly star Rev. Richard Coles.
"I love pottering about in antique shops," said Joe. "We went to Glasgow City Antiques, on Clydeside, which I really love.
"I suggested we go there because it's massive and I knew they would have loads of stuff.
"I was looking for Glasgow stuff and I got a couple of plaques that would have gone above the fire and a big whisky barrel.
"I think when you can get some amazing antiques there's no reason to be going to IKEA."
This year's Strictly has, as always, made plenty of headlines, especially for the after-pub kiss between married pro dancer Katya and comedian Seann Walsh.
But despite his intense connection with Katya last year, Joe insists he has no insider's opinion.
"We haven't particularly kept in touch. We went through the show together and had a brilliant time, but we're not best buddies.
"I do get the odd message from her."
Despite stories that he'd missed making the winner's swansong appearance on this year's Strictly launch show because he'd had a fallout, Joe insists that couldn't have been further from the truth.
"Look, I was at friend's wedding in Glasgow and I just couldn't make it," he adds.
"It was as simple as that. I'll always be proud to be a part of the Strictly family.
"In the meantime, I'll be enjoying watching Rita on I'm A Celebrity.
"She told me before she went that she was scared of pretty much everything so I was asking her why on earth she was doing it.
"Good for her for trying to conquer her fears. I can't see me doing it – but then never say never. I always said I wouldn't do Strictly and look at how great that turned out."
Joe is on Celebrity Antiques Road Trip, BBC2, Tuesday, 7pm.