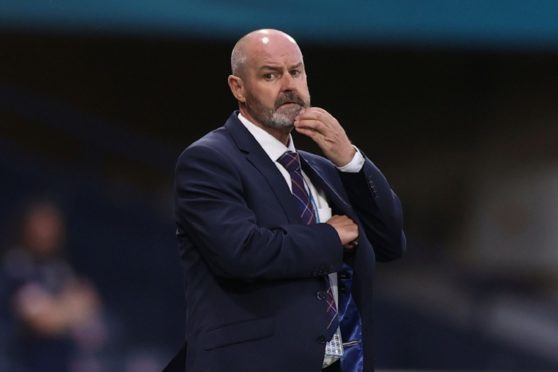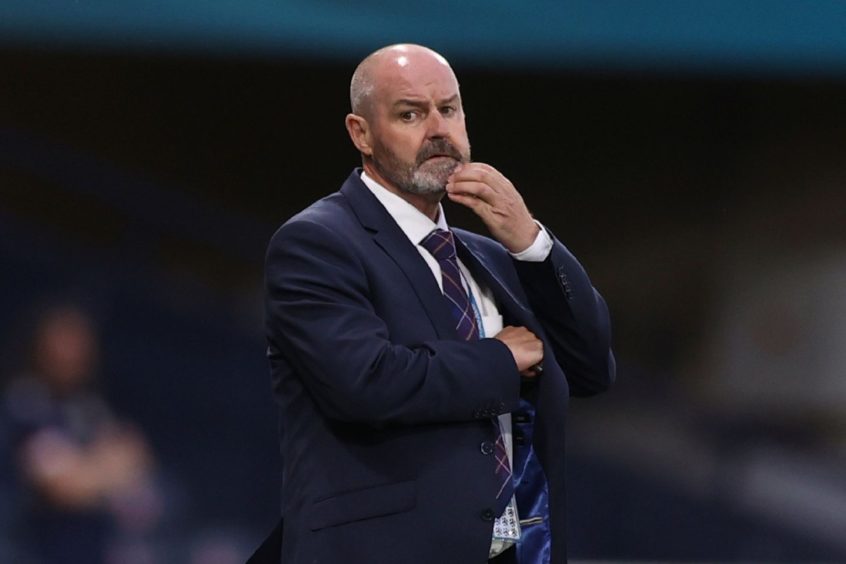 Joe Jordan will never forget the drive and determination Scotland legends such as Billy Bremner, Denis Law and Jimmy Johnstone had to qualify for the 1974 World Cup Finals.
He was a youngster back then, but learned from the senior professionals every time he turned up for national team duty.
That knowledge never left the big striker, and he went on to play in the 1974, '78 and '82 World Cups, becoming the only Scot to score at three Finals.
Now approaching 70, Joe hopes that Steve Clarke and his players can get the country to our first World Cup since 1998.
The campaign to get to Qatar at the end of next year gets back underway in early September, with games against Denmark, Moldova and Austria.
Jordan hopes the experience of reaching the Euros last month will inspire Andy Robertson and Co. to do it again for the remaining fixtures.
The team has five points from three games, and they will need to at least double that tally to keep in with a realistic chance of qualification.
Jordan believes we have a genuine chance, and has pointed to Che Adams as one of his reasons for optimism.
The former Manchester United and Leeds United star told The Sunday Post: "A World Cup Finals is very, very special. It's hard to get anything better in your career.
"I was a lad when I was there with Scotland in 1974, and I loved being with Billy, Denis and Jinky. They were so hungry and determined to succeed.
"They were coming towards the twilight of their careers, and knew it would probably be their last chance. Well, they seized it, for sure.
"I was also a team-mate of Billy's at Leeds, and he used to go on about it every day. 'We need to qualify.' That's what he'd say to me all the time.
"Well, we made it for the first time in 16 years. What a privilege it was for me to be there, and play with some legendary Scottish players, proper world-class operators.
"What really rubbed off on me was their real determination to do well for Scotland. It never left me.
"I tried to pass it on to youngsters when they joined the squad when I became a more senior player.
"So I hope the current squad can taste it next year. Most of them have suffered the pain of missing out and, last November in Belgrade, the wonderful feeling of qualifying for a major tournament. It's obvious which of the two feelings they would have preferred.
"Andy Robertson and the rest have to show the necessary desire in every game. I know that they will.
"The thought of being in Qatar next year – and maybe playing the likes of Brazil or Argentina – must be mouthwatering.
"My goodness, imagine that. Lionel Messi or Neymar playing against Scotland is something to aim for.
"But we need to concentrate on the task in hand, and we have massive games coming up.
"Denmark and Austria both impressed during the Euros.
"We travel to their places to play them, and they will be the most difficult ties of the section. Moldova will also be very tricky.
"We'll look to score in both games, and we will have Che Adams in the team. He has been a real find, a true asset to the team.
"When I was at Bournemouth last season, we played against Southampton in the FA Cup
"I watched hours of footage of Adams for preparation, and I admired the qualities he had in his play. He has clever movement and creates opportunities for himself.
"Southampton beat us 3-0. Che scored but it was ruled out by VAR.
"I left the game disappointed we'd lost, but I also had a feeling that he'd do very well for Scotland.
"He played in the games at the Euros but just couldn't get on the scoresheet.
"Between them, Lyndon Dykes and Che had five or six very good chances over the games against the Czech Republic, England and Croatia. But it just wasn't to be.
"It just goes to show how difficult it is to score at international level. Goals must never be taken for granted.
"Steve will rely again on Lyndon and Che for the games in the near future, but it would also be good to have another striker or two come through and really push the pair of them.
"Maybe that will come from Kevin Nisbet. Or maybe someone will emerge from left field. We will see."
Jordan felt Scotland didn't get what deserved from their three Euro ties at the 2020 Finals.
He said: "We needed to beat Croatia, but couldn't manage it.
"Luka Modric is a world-class player, and controlled the game at Hampden Park. His goal was outstanding. I worked with him at Spurs, and he was a pleasure to coach. His professionalism was of the very highest level.
"He took good care of himself every day, and that's why he's still world-class at the age of 35 and at Real Madrid.
"Luka has been an inspirational figure for his country, and took them to the World Cup Final in 2018.
"When I was at Spurs, I remember the Croatian players were all very patriotic. Playing for their country meant so much to them.
"We could all see that at Hampden last month, and how emotional they were at full-time.
"It was just unfortunate we weren't able to join them in the last 16. I thought we played well in spells, especially against England, and we could have won at Wembley.
"But we only scored one goal, through Callum McGregor against Croatia. And we conceded goals in the tournament that were avoidable. Football is always a learning curve.
"The players must take the experiences they had and put them all to good use in the coming months.
"They have to use the disappointment of not getting out of the group as motivation to succeed in the future."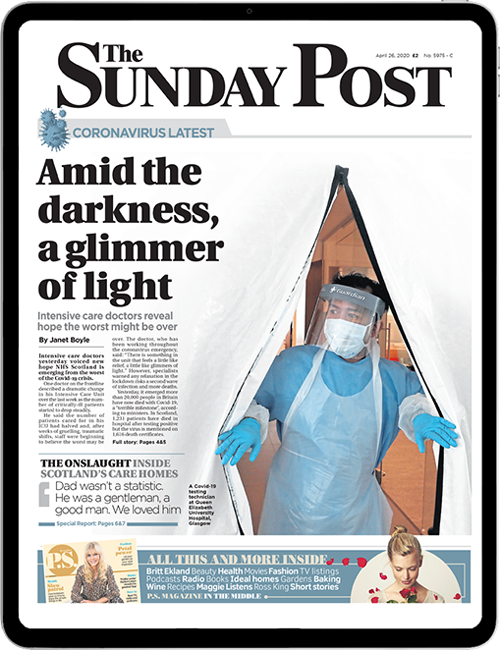 Enjoy the convenience of having The Sunday Post delivered as a digital ePaper straight to your smartphone, tablet or computer.
Subscribe for only £5.49 a month and enjoy all the benefits of the printed paper as a digital replica.
Subscribe