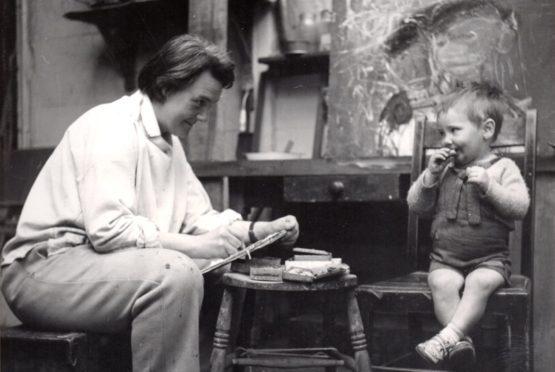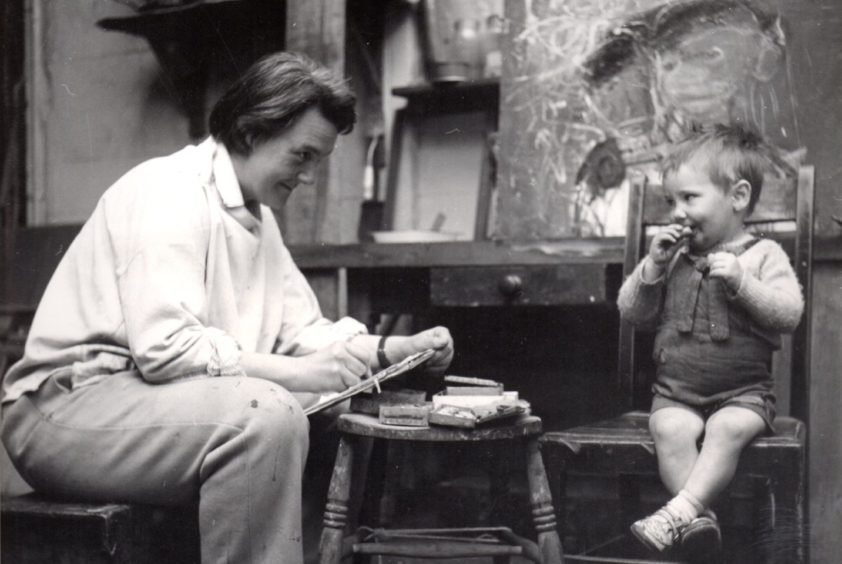 She is called the artists' artist but, as the centenary of Joan Eardley's birth approaches, many of her fans believe she is, in truth, the people's painter.
Among them is Alison Watt, herself one of Scotland's most celebrated artists, who says Eardley has been a seminal influence on her career and an inspiration for women in art.
She said: "There is a spectacular energy in her application of paint. She made her paintings on the spot, often in extreme conditions and that comes through in the vigour of the mark-making. The sheer physical effort of it.
"Through her fascination with nature she understood the importance of the immediacy of paint as a medium. She didn't merely use paint to render an image. She had a powerful relationship with the medium itself. As a painter she knew that you see with touch as well as sight."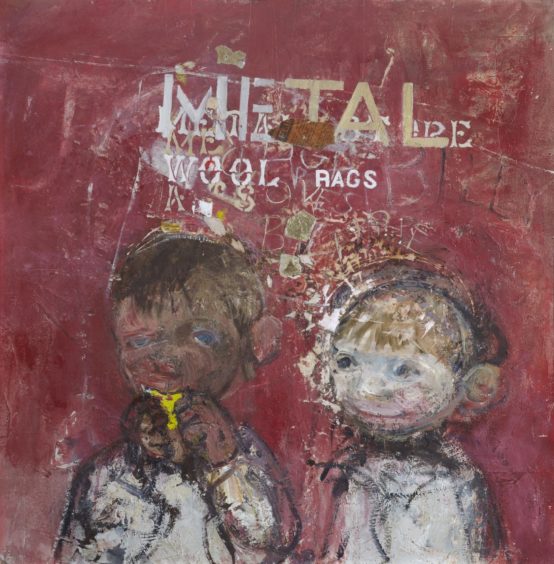 Eardley's legacy, canvases capturing Scotland from the back courts of Glasgow's east end to the storm-lashed seas off the north-east coast has, in the years since her death, made her one of Scotland's most enduring artists.
As the centenary of her birth approaches, her astonishing but too short career will be celebrated and, her supporters hope, win her some of the international acclaim she would almost certainly have secured had she not died at just 42.
Many believe that, had it not been for her death in 1963, just months after peers elected her an academician at the Royal Scottish Academy, Eardley would have won worldwide acclaim.
The privately educated, painfully shy Bearsden woman, who had a visceral connection to the people and landscapes she painted, left a stunning body of work, more than 300 paintings and 1,400 sketches. Many of them captured Glasgow's east end or the vast open seascapes of the Aberdeenshire coast around Catterline, south of Stonehaven, where she had a home, and almost all are little known outside her homeland.
Now, Eardley's admirers – supported by some of Scotland's most respected artistic institutions – are planning events and exhibitions they hope will bring one of the finest artists to emerge from Glasgow School of Art the global recognition she so greatly deserves.
Alison, who first came to national attention as a GSA student when she won the 1987 Portrait Award at the National Portrait Gallery in London, said: "Eardley was an outstanding painter. Her uncompromising vision distinctly hers. There is no mistaking a painting by Eardley, whether it be her raw but often affectionate depictions of children from the east end of Glasgow – which also stand as a political and social record of how many families lived in the post war period – or her extraordinary landscapes made in her beloved Catterline.
"Being a woman and a painter is often challenging and involves sacrifices. Eardley devoted her life to her work at a time when it was still considered unusual and often impossible – for social and economic reasons – for a woman to do so.
"She is viewed as one of Scotland's favourite painters, and perhaps that, and the fact that she was a woman, is why her work is not more widely known and appreciated outside of Scotland. This celebration of her work in her centenary year is as necessary as it is timely."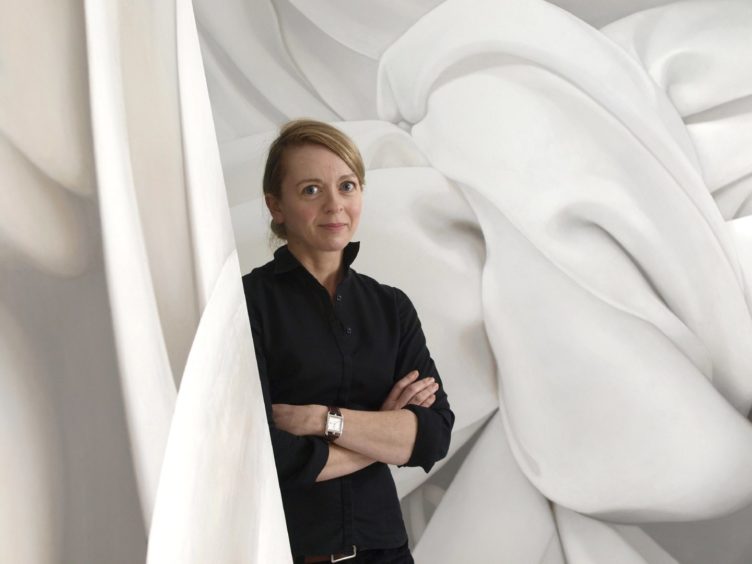 Alison, who is a former associate artist at the National Gallery in London and who has exhibited at the world-famous Uffizi Gallery in Florence, remembered: "When I was growing up I had a reproduction of one of Joan Eardley's paintings of the Samson children on my bedroom wall.
"I didn't think there was anything unusual in that, despite the obvious disparity in relation to what my school friends had on their walls. It was only years later that I reflected on what influence it might have had on me to be aware of such powerful imagery from a woman artist from an early age."
Alison's father James, another celebrated artist, had given her the picture and enthused about his encounter with the artist.
"He had told me of Eardley's kindness to him as a young artist. He was not long out of Glasgow School of Art when she visited an exhibition of his in the 1950s," said Alison. "She encouraged him. It must have had an impact on him as he talked to me about it all those years later.
"I adore her landscapes; the vastness of them, not necessarily in scale but as an idea. Her vision was expansive, Eardley's landscapes are very much part of a tradition. There are echoes of the painterliness of Anne Redpath or (William) McTaggart's best seascapes."
Eardley and her only sibling Patricia – two years her junior – were born in England to a farmer father and Scottish mother.
Her father had fought in the Great War and suffered what was then known as shellshock, today post-traumatic stress disorder, which is thought to have led to his suicide in 1929.
The women in the family rallied and the girls – thanks to their great-aunts – were educated privately, with Joan's early talent for art spotted by her teacher. That resulted in her attending the Blackheath School of Art and Goldsmith's College. But in January 1940, after the outbreak of the Second World War, the family moved to Bearsden, Joan joining the GSA that year.
Author and arts journalist Jan Patience, who penned a biography of the artist for the centenary website set up by Eardley's family, explained that scholarships allowed her to work in Italy for almost a year. But, in May 1949, "dogged by depression" and "wracked with self-doubt", she returned home, eventually winding up in 1953 at "a ramshackle photographer's studio" in Glasgow's Townhead.
Here, Jan says, "she found her subject matter in the street life around her studio" – mainly its children, like those of the humble Samson family.
With "her star in the ascendant" and at the age of 34, she was elected an associate of the Royal Scottish Academy and in 1955 had her first solo exhibition in London at St George's Gallery. But she was never happier than in Catterline.
"As a gay woman at a time when it was not the done thing to openly acknowledge one's sexuality, she was accepted as one of Catterline's own, living openly with partners, including Dorothy Steel and Lil Neilson," said Jan.
"Joan loved the changing moods of the weather and the seasons in Catterline. She would receive a phone call in Glasgow whenever a storm was coming in and would put her Lambretta LD on the train from Glasgow before disembarking at Stonehaven and doing the last bit of her journey by scooter."
In March 1963, she entered into a frenzied period of painting at Catterline but, by April, was gravely ill. Doctors diagnosed breast cancer. It spread to her brain causing unbearable headaches and double vision. No longer able to bear light outside, one of her last paintings was A Jar Of Summer Flowers. It was decided she should move to a hospital closer to family.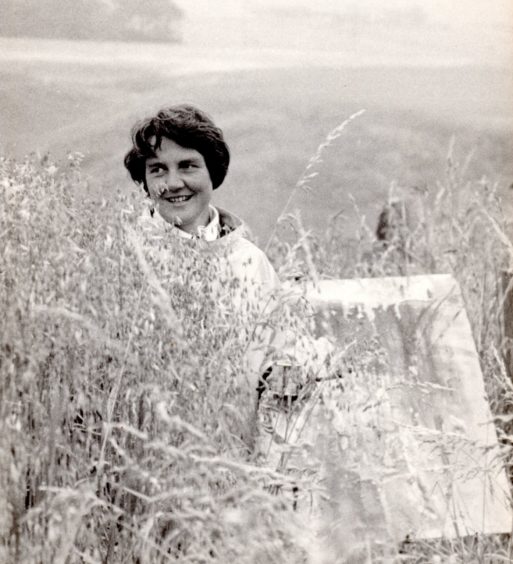 Patience said: "Joan endured a final train journey from Aberdeen to get there. En-route, as the train passed through Stonehaven, her friends from Catterline stood on the platform and waved in the window of her compartment. By this stage, she was lying blind on a stretcher." Eardley died on August 16, 1963, with her loved ones at her side.
Biographer William Buchanan in 1976 described Eardley as "a paradox". He wrote: "She was shy and gentle, yet powerful; she understood the lives of children, yet had none of her own; she painted not only the city, but also the sea and the seasons of the year; and while her creative power was flowing fiercely her life was extinguished."
It is hoped her centenary year will ignite passion for her painting not only south of the border, but beyond.
---
Art was her life. That's where she was happy

– Anne Morrison, Joan's niece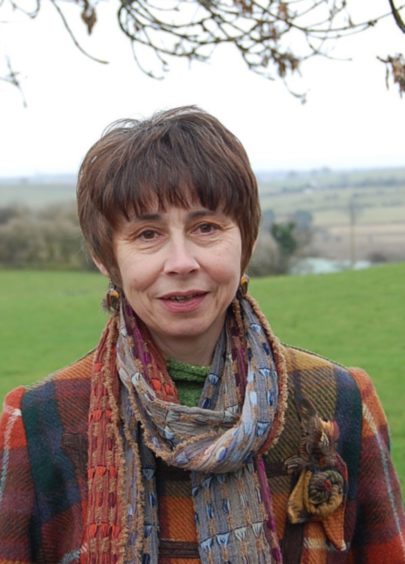 Joan Eardley's niece, Anne Morrison, was inspired to become an artist, despite being just 10 when the painter died.
Her mother Patricia was Joan's sister and died several years ago aged 90. Anne said: "Joan's death hit her very hard. It was difficult to talk to mum about Joan as it upset her, losing her so young. But she said that throughout Joan's life – as a child – she was always drawing. She was driven. Art was her life and that's where she was happy."
Anne, a potter, ceramicist and sculptor, followed her aunt into the GSA, but admits her skill was not in painting, to the surprise of the tutors who had known her aunt.
She said: "Had Joan lived longer she would definitely have become part of the art establishment but her name slipped out of the art world. As with so many other women artists, they could be dismissed or forgotten."
Eardley's family have created a website to highlight events dedicated to her centenary year which are being orchestrated by the Scottish Women Artists Research Network comprising the University of Glasgow – including The Hunterian and Archives and Special Collections, Glasgow School of Art, Paisley Museum and Art Gallery and Glasgow Women's Library. They plan to stage a year of exhibitions and events starting in May.
Anne said: "It's the right time to do something. Joan was cut off in her prime, she really was beginning to absolutely break through. Her work was changing to this wonderfully strong, totally unique vision of the world.
"I would like as many people as possible to be aware of her work and to be able to extend the knowledge of her life and work around the world."
---
See joaneardley.com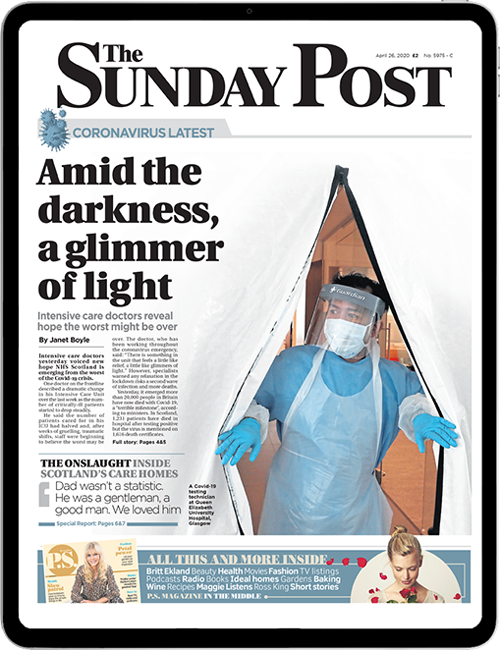 Enjoy the convenience of having The Sunday Post delivered as a digital ePaper straight to your smartphone, tablet or computer.
Subscribe for only £5.49 a month and enjoy all the benefits of the printed paper as a digital replica.
Subscribe