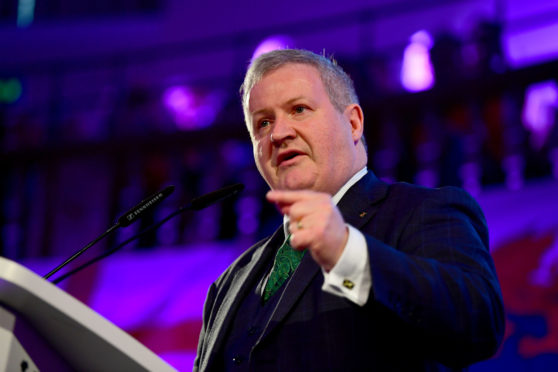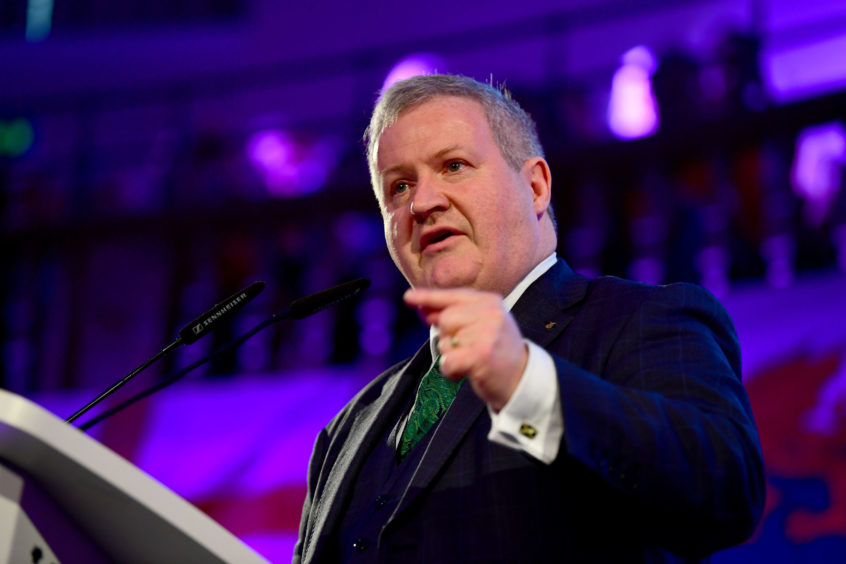 Jeremy Corbyn has been accused of "completely ignoring" Scotland's vote to remain in the EU.
Speaking as the Labour leader visits Scotland on a two-day tour, SNP Westminster leader Ian Blackford said it would be "unforgivable" if "dithering" by Mr Corbyn means the country is dragged out of the EU against its will.
He claimed Labour's position on Brexit is as "clear as mud".
Mr Blackford said: "The SNP are campaigning hard to give voters in Scotland the chance to escape Brexit and take our future into our own hands.
"By contrast, Labour's flimsy Brexit position is clear as mud, and Jeremy Corbyn is every bit as guilty as Tories of completely ignoring Scotland's Remain vote over the last few years.
"However Mr Corbyn chooses to dress it up, there is no such thing as a good Brexit for Scotland, or for the UK – it will damage our economy, Scottish jobs and public services such as our NHS.
"Labour have paid a heavy price in Scotland for entering into constitutional alliances with the Tories over the last few years – and with the latest polls putting them a distant fourth in Scotland in this election, it's clear that voters do not trust Jeremy Corbyn on Brexit.
"It would be unforgivable if Jeremy Corbyn's dithering resulted in Scotland being dragged out of the EU against our will.
"So while he is in Scotland he needs to tell voters – Will you respect their overwhelming vote to remain in the EU, or will you ignore the people of Scotland and side with Boris Johnson's Tory party?"
The call by Mr Blackford follows a vow by Mr Corbyn to deliver "massive investment" in Scotland if his party wins the General Election.
He said voters have a "once-in-a-generation chance" to transform the country, as he outlined his promise to deliver a second Brexit referendum and provide more funding for public services.
"A UK Labour government will provide the massive investment Scotland deserves," said Mr Corbyn.
"We will build the homes people need and end homelessness, tackle the climate emergency, provide a social care system that gives dignity to our older people and the carers who look after them, end child poverty and end fuel poverty.
"The SNP and the Tories have neither the ideas or the will to transform Scotland for the better, so are hiding from their records in government.
"This is a once-in-a-generation chance to transform Scotland and the whole UK. When Labour wins, Scotland wins."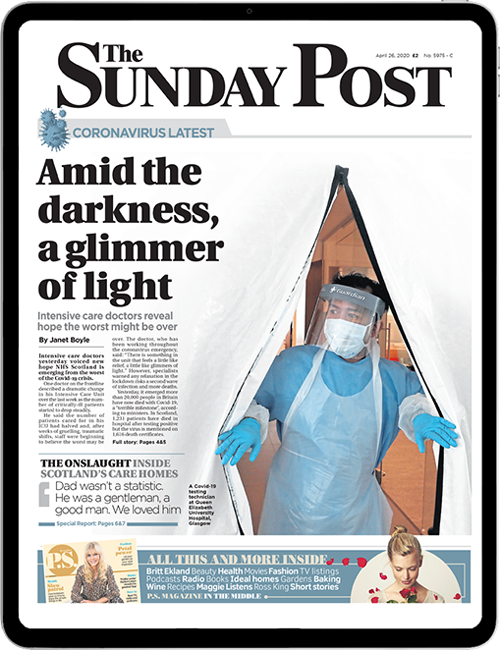 Enjoy the convenience of having The Sunday Post delivered as a digital ePaper straight to your smartphone, tablet or computer.
Subscribe for only £5.49 a month and enjoy all the benefits of the printed paper as a digital replica.
Subscribe