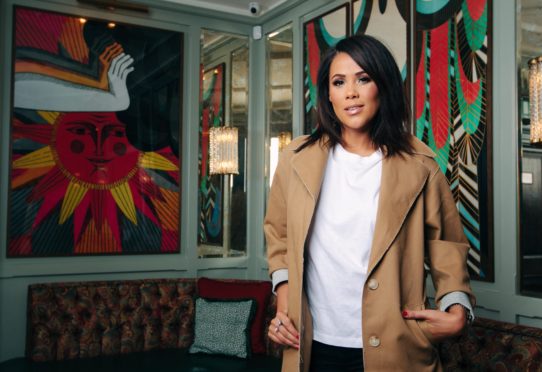 Jean Johansson knew better than most that Scotland was not a racist country. Or at least she thought she did.
The television presenter had not endured racism growing up in Port Glasgow and assumed that was the norm. She now fears she may have been an exception.
"I grew up in a small, working-class community who were very protective of me and my family and I thought that would be the case for a lot of people. I now realise how lucky I was and that not everybody has that strong community bubble that protects them. I grew up in the '80s and '90s and it's 2022 now. It feels like we're going backwards."
Johansson, 41, known for feelgood shows such as The One Show and A Place In The Sun has filmed a documentary about racism in Scotland for the BBC and admits she took her time before agreeing.
She said: "I'm quite opinionated and speak about racism publicly in its many forms but initially I said no. It was quite scary for me, I'm a daytime presenter and I live quite happily in that bubble. It was a real departure for me to move towards something more journalistic but also really personal."
Scotland often prides itself on being an open, inclusive country. Disclosure: The Truth About Scotland And Racism opens with clips of First Minister Nicola Sturgeon at an independence rally in Glasgow, telling the crowd that Scotland is opening and welcoming. In the documentary, Johansson asks how true that is.
She speaks to many Scottish people of colour and hears horrific examples of racist abuse. She said: "I'm a professional, interviewing people is part of my job but there was an extra layer to this. For example, a teenager, Tola, told me how she had to be home schooled because of the racist abuse she received at school and when you are sitting across from a person who is telling you stories like that it really touches you. I never expected to have a strong emotional reaction, I expected to be the vessel that people could tell their stories through.
"But it happens sometimes, when you are so close to what is being said. Tola reminded me of myself – I was never bullied at school but I was racially abused at work when I was the same age as she is now. I emotionally and physically felt her pain in that moment. Looking at her almost felt like having a flashback."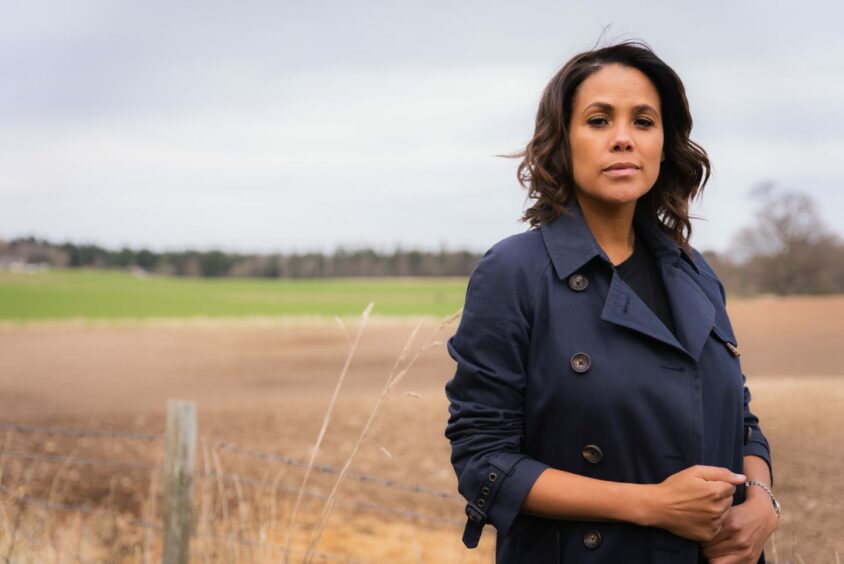 Aged 17, Johansson was working in a fast-food restaurant when a customer began to racially abuse her and then spat in her face. Shaken by the incident, Johansson tried to move on quickly, not even telling her family that it had happened.
She said: "There is a lot of shame. I wanted to pretend it never happened and for it to go away. I knew how much it would hurt my family. It never even occurred to me to phone the police, it never crossed my mind.
"I was a teenager and just wanted to get on with my life but I know now that that wasn't right. I would encourage anyone now who has been racially abused to report it to the police."
No longer a shy teenager, Johansson is a confident and successful black woman who uses her experience and platform to give a voice to others. She explained: "I am from a marginalised group, and I know how it feels to be talked about and picked on, so when I see it happening to others it really strikes a nerve with me.
"The older I get, the more I feel like I have a duty to speak up for others. Often I am a lone voice, but I will never stop speaking out for people who I think are being unfairly marginalised. It's part of who I am."
"We have to go back to being communities. If you see your neighbours being abused and terrorised, you stand up and say something. That's the Scotland I grew up in.
"Being the person in the pub that shuts down racist comments, or in the football ground if someone is shouting racist abuse at a player, or if a classmate is being bullied at school. Allyship is hugely important."
Professor: Black Scots are much less likely to get interviews
Nasar Meer, professor of race, identity and citizenship at Edinburgh University, fears Scottish people of colour are systematically discriminated against, preventing them from attaining good job opportunities and pushing them further into poverty.
The academic, who appears in Jean Johansson's examination of racism for the BBC, said: "About 44% of all black and ethnic minorities in Scotland are deemed to be living in poverty, compared to about 24% for white groups. It gets worse for kids, so those deemed to be growing up in poverty is about half of all ethnic minorities at around 48%, compared to a quarter in predominantly white groups.
"There is something about the nature of the institutions of employment, the companies, the expectations of what a co-worker should look like and be like, which has a bearing on the fact that, despite having the same skills and qualifications, the black and ethnic minorities of Scotland are much less likely to be shortlisted for interview."
The figures shocked Johansson, who was not aware of the extent to which Scotland's ethnic minorities were disadvantaged. She said: "I left the professor feeling angry that black and brown people in Scotland are being set up to fail from the baseline. At every stage, from education, housing, employment, they are being set up to fail. How is that possible in Scotland in 2022?
"Lawmakers or people with influence in those areas have to take a really good look at themselves to make sure the system gets a bit more equal, because right now I think it is outrageous."
---
Disclosure: The Truth About Scotland And Racism, BBC1 Scotland, 8pm, tomorrow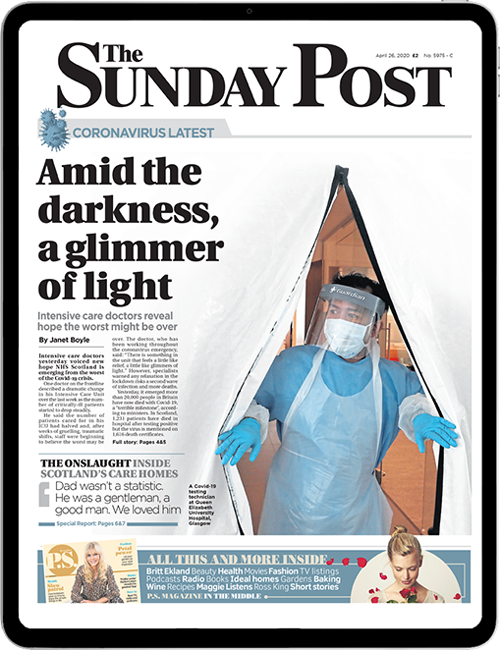 Enjoy the convenience of having The Sunday Post delivered as a digital ePaper straight to your smartphone, tablet or computer.
Subscribe for only £5.49 a month and enjoy all the benefits of the printed paper as a digital replica.
Subscribe