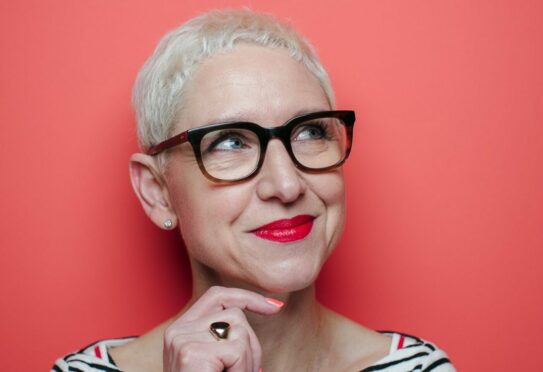 Tucked away on a quiet, leafy street in Glasgow's beautiful West End is the home of Anna Campbell-Jones, star interior designer and Scotland's Home Of The Year judge.
I pick my way through her front garden, sodden from a recent rain shower, but showing signs of spring, and knock on her grand front door.
Campbell-Jones opens it, looking every bit as chic as she does on the TV. She is wearing a black and white striped top, a cute denim mini skirt, her signature thick-rimmed glasses, and a flash of cherry-red lipstick.
After warm hellos, she invites me inside and I step into her, frankly, humongous hallway.
"When I first came to view the property I thought this was a communal hall," she admits. "My sons are adults now but it was absolutely brilliant when they were boys. It's been a football pitch, they've cycled up and down it, we've done big craft projects out here. It's the most brilliant space."
We enter her peachy pink living room and it's immediately apparent how Campbell-Jones' personality shines through her decor choices. Covering most of one wall is a stunning piece of art, made up of three panels, by Welsh visual artist Sue Williams.
She says: "It was the first thing we bought for the flat 22 years ago when we moved in. I remember that I saw it in an exhibition in London and contacted the artist to see if it was still available. I guess other people buy dishwashers and things when they first move into a new home, but we got that. I'm still in touch with Williams, she's a very talented artist."
On either side of the large artwork are painted portraits of Campbell-Jones' ancestors. This wonderful juxtaposition between the classic and contemporary is found all the way through the home.
She says: "I've got the family portraits hanging beside the contemporary art and I just let that kind of thing happen. I have this belief that everyone has an innate palette and taste, and if you have things in your home because you love them, they will somehow work together.
"I don't think people would think to put a semi-abstract artwork next to 17th Century family portraits but I think it works. It's interesting that you can see red fabric in the portraits, then red fabric in the abstract painting and then the red fabric of my Barcelona chairs.
"That wasn't planned but because it all came from inside of me, it gels. That's the kind of thing I love to see in other people's homes, you get to see who they are. I'm more interested in homes like that, rather than ones designed by someone who is trying to project an image of how they want to be perceived rather than who they really are."
Campbell-Jones was running her very successful interior design company and lecturing part-time at The Glasgow School of Art when the BBC headhunted her to be front and centre of their new interiors show.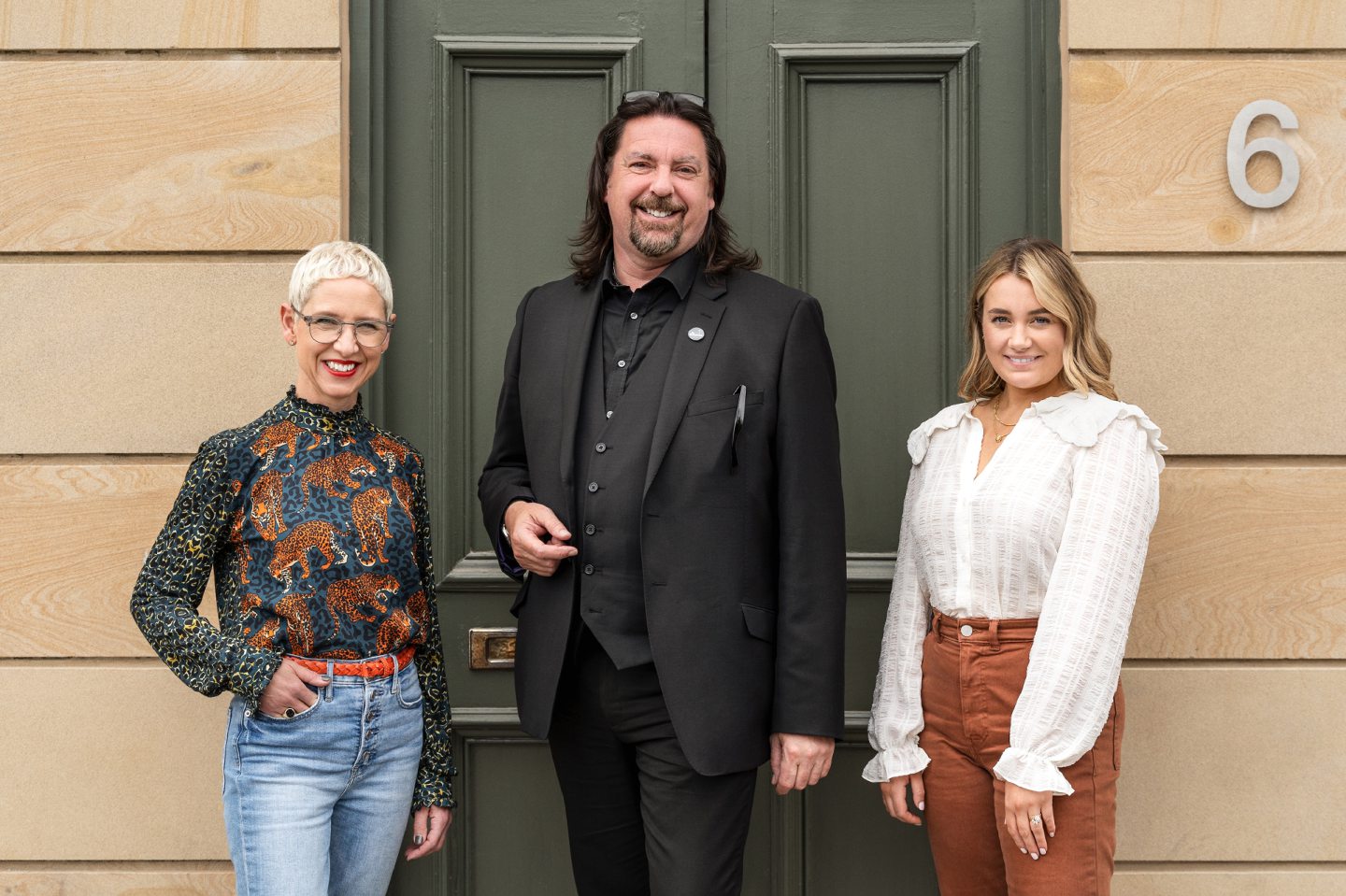 Along with fellow property experts Kate Spiers and Michael Angus, she tours 27 properties across Scotland every summer, from the tip of the Shetlands to the foot of the Borders, in order to find and crown Scotland's finest home. The show has become a smash hit since it debuted back in 2019 and it will air on BBC1 Scotland this season due to its huge popularity.
She says: "I'm quite used to communicating about concepts and ideas and I'm quite used to understanding different people's approaches to interiors, as opposed to just thinking about my own and my clients. When you work with a group of students, they all have different approaches, and that has helped me evaluate other people's interiors. They might not be my tastes, and that's completely not the point.
"I am not taking part in the programme to bang a drum about my tastes or what things I think people should or shouldn't do in terms of what matches what styles. The most important thing is that it's sincere and that it's a representation of what they love and what makes them happy. That's what I am always looking for from homes on the show."
Campbell-Jones was born in and raised in London to a successful architect father and a very creative mother, who encouraged her to embrace her artistic side and follow her love for painting and creating things.
"I was brought up in a Georgian house, but my father was a modernist. The inside was completely modernist, and he got rid of all of the interior decorative details, and lowered the ceilings and things like that. I always tried to resist it – I asked him once if I could paint a mural in my bedroom and he said absolutely not!"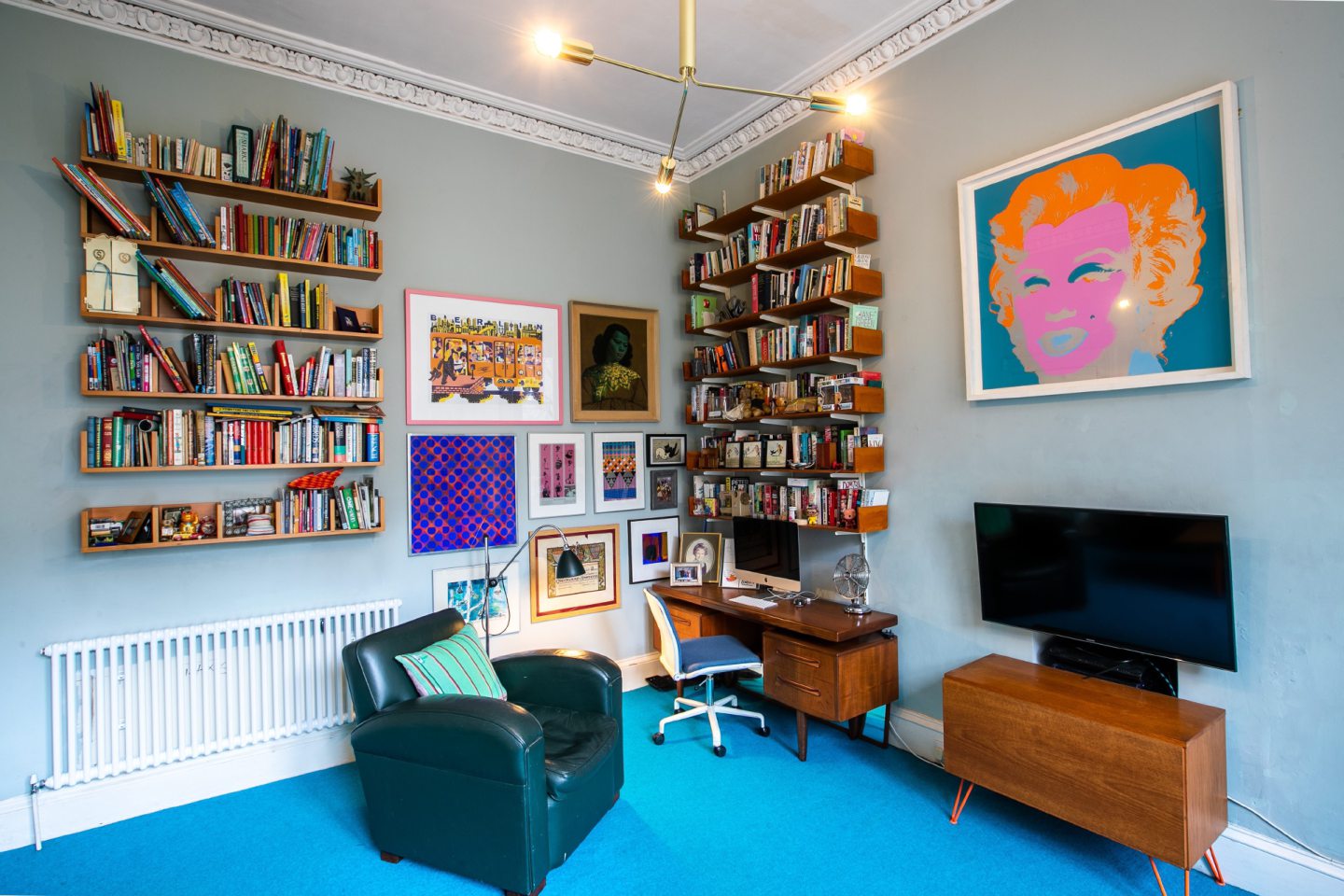 When Campbell-Jones is not filming for TV, she is running her interiors design business, Habitus, from her home. Her office is her boys' old shared room, and she has decided against redecorating too much, keeping their forest-themed wallpaper and large painted silhouettes of birds on the ceiling. "I didn't feel the need to redecorate as I quite liked the idea of sitting in a forest while I work.
"I used to have an office away from home, but I liked the idea of talking to my clients here, I felt it was quite transparent and welcoming, and that they could see some of my ideas in practice. The green carpet is made out of goats' hair from Ireland and is incredibly robust. The only thing I changed was to paint one wall a flamingo coral colour, and I'm waiting for some artwork to arrive to hang up, then it will be complete."
Many people started thinking more about their interiors after being stuck in their homes for the best part of two years due to the pandemic. A combination of that, and of people seeking her out after watching Scotland's Home Of The Year, has meant that Habitus is busier than ever.
As we settle at a table in her office, Campbell-Jones explains what she thinks is going on: "Other interior designers are finding the same thing, and all the tradesmen I work with are booked up from six to even 12 months in advance. People have spent a lot of time stuck at home, and have saved money from not going on holiday for two years, and things like that. They think now is the time to transform their homes in the way they have always wanted.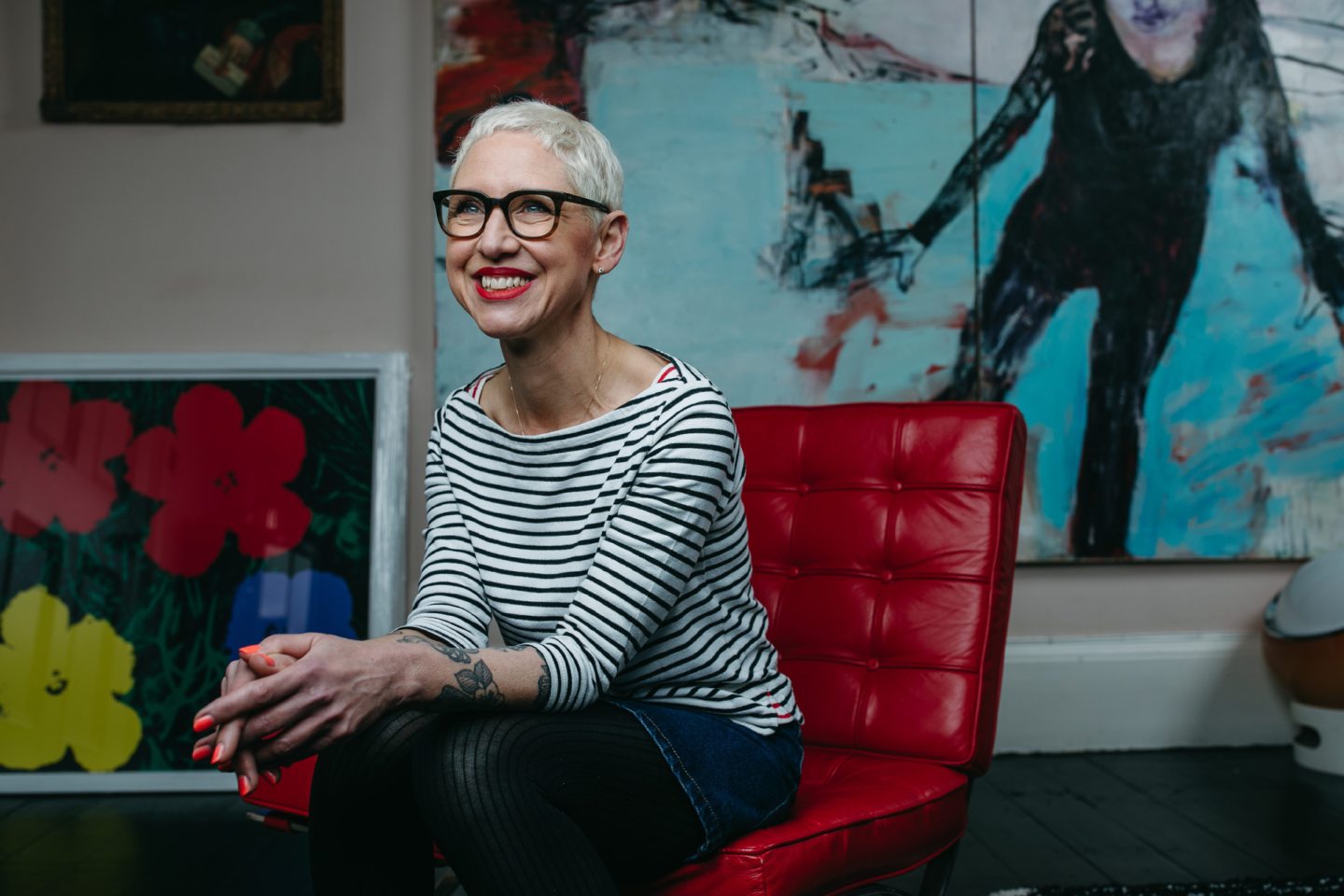 "Because a lot of people have started working more from home, they have changed how they use their home. I have found that post-pandemic, the briefs are different. The idea of home as a sanctuary, a place to feel safe, is even more important as people are spending more time there. It should be a place that you can enjoy.
"Often I do get people who seek me out because they have seen the show. But other times, when I ask people if they got in touch because of Scotland's Home Of The Year, they're like, 'What's that?' and it turns out they have never heard of it. So it's quite nice to know I am still getting jobs because of my interior design work and not because I spout off on TV."
The rest of the tour of Campbell-Jones' house throws up many curios and surprises. Her black and red bathroom was designed around a vintage lipstick red cabinet that she picked up 25 years ago in London. The original stencilling on her bedroom walls, left by whoever owned the property back in the 19th Century, was only discovered when she moved in and stripped fire-damaged woodchip from the walls.
"It's not in perfect condition, but I don't mind that. There's something slightly archaeological about it."
Her cat, Ivie, is nestled under a 1940s quilt, stirring but never emerging from the comfort of her cosy lair. "It's fantastic, it's really heavy, and it's almost like having a weighted blanket, "she enthuses. "Anything to keep the heating off right now!"
Campbell-Jones' home is uniquely her, something she tries to pass on to her interior design clients. "I don't like the idea of sweeping in with my swatch book, telling people what they should do. They more I can get out of them, the more it is their home and it is their self-expression.
"I might meet a client who wears bright clothes and fun patterns, and their homes are quite beige, but you know they have it in them. My old art teacher told me that everyone can draw, you just have to learn Every person is creative, it just gets encouraged in some when they are young. I want to help people rediscover their creativity."
---
Scotland's Home Of The Year, BBC1 Scotland, Monday, 8.30pm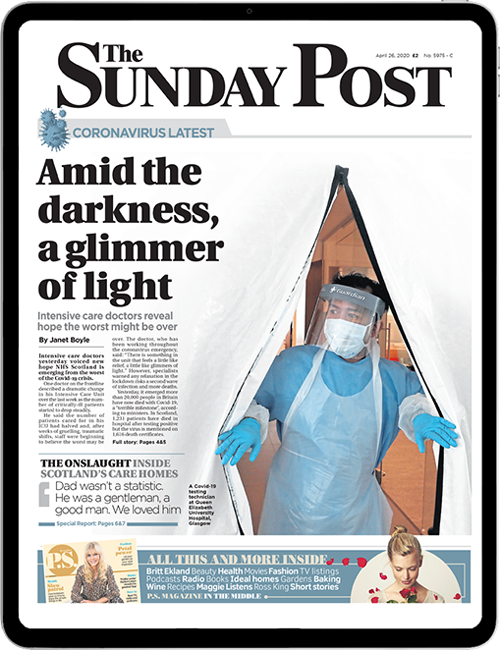 Enjoy the convenience of having The Sunday Post delivered as a digital ePaper straight to your smartphone, tablet or computer.
Subscribe for only £5.49 a month and enjoy all the benefits of the printed paper as a digital replica.
Subscribe