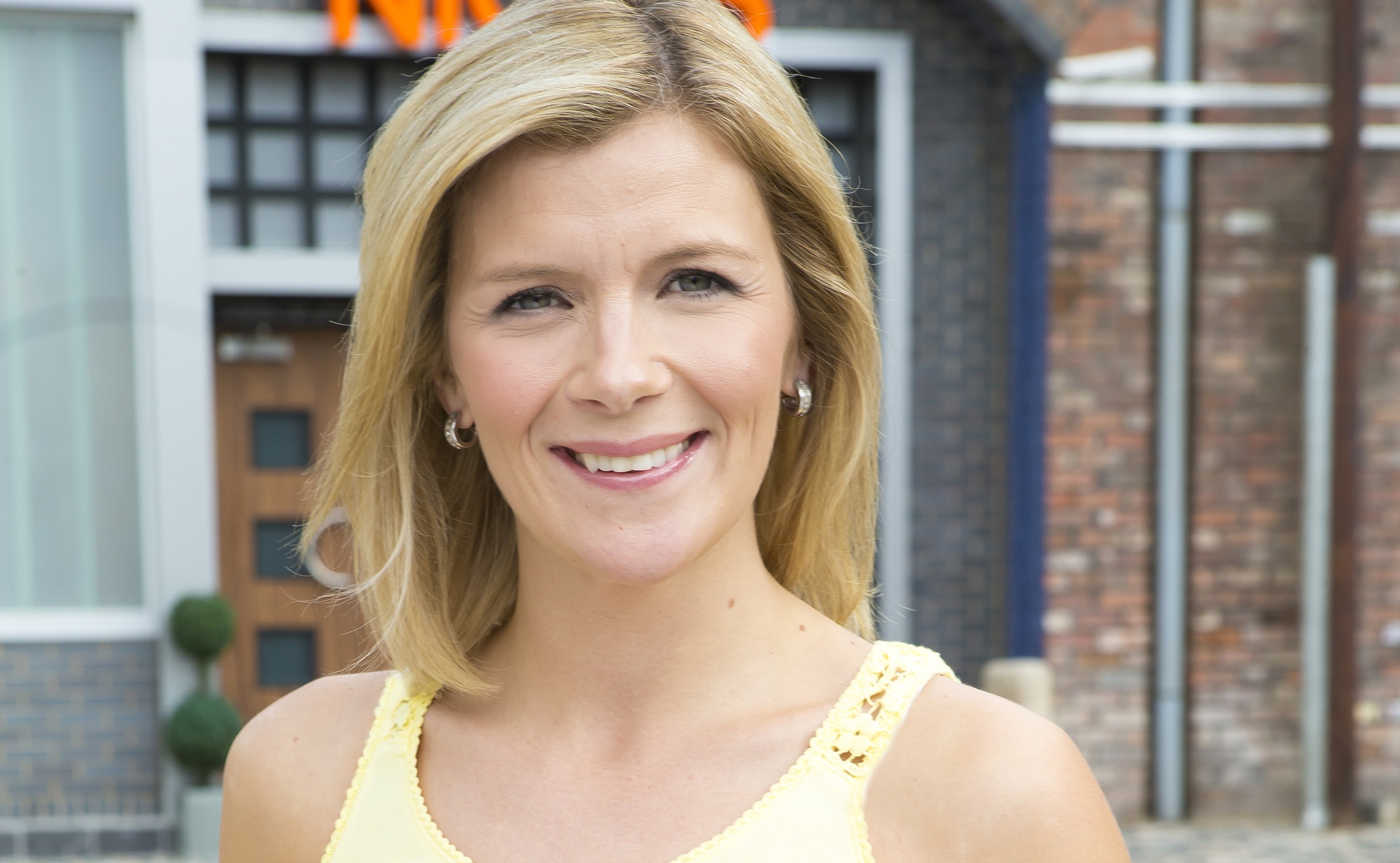 FOR the best part of 20 years, Jane Danson has graced the cobbles on telly's most famous street.
She's witnessed countless Corrie comings and goings – but admits she's had enough of sad departures for now, thanks.
A number of high-profile cast have filmed their final Weatherfield scenes of late, including Alison King, Ryan Thomas and Paula Lane.
"We've had quite a lot lately, it's hit us in one go," admits Jane, who plays Leanne Battersby.
"As well as Ali and Ryan we said goodbye to Paula a few days ago and it's always hard when you lose people like that.
"They weren't just huge characters on the show but great personalities to have around. You feel a bit bereft when they go and it is sad.
"People move on, though. I've been there myself. I had a period away from the cobbles and I know how it feels.
"Sometimes you feel it's right to do that. People come and go and I suppose that's what keeps it fresh.
"Most of us grew up with the show and you have this constant reminder that it always carries on."
Jane, 37, joined Corrie in 1997, taking her leave in 2000 to try other things, such as The Bill but re-joined four years later.
Having seen what life is out there in the notoriously fickle world of acting, she's had the double delight of both security and a job she really loves ever since.
She recalls wise words of advice given by a director when she first started about always giving her character due attention and not just going through the motions.
"It's sometimes easy when you've played somebody for so long to think, 'Oh, I do this every day.
"But the thing is, you don't. It's almost like a different job every day because you work with different people.
"I've always tried to remember that and always do my best."
The fickleness of acting is something Jane knows well.
She's married to former Brookside star Robbie Beck and they have two kids, Harry, who turns 10 next week, and Sam, six.
And while she has been working non-stop, like most actors, he has found things more sporadic.
"We've both experienced quieter patches but Robbie's the one who's a jobbing actor," says Jane.
"He's incredibly supportive of my schedule and he's there for the boys most of the time.
"And when work does come up for him it's exciting. Your lifestyle changes with childcare and the like and then it goes back to how it was.
"There are definitely periods in this job when I'm not home as often as I'd like.
"But I get to be home every night, which isn't always the case as an actor.
"Being with my family is important to me and I know I'm so lucky.
"Children really bring you back down to earth at the end of a long day.
"You come home tired, but they soon snap you out of it and you realise that this is real life. I can hardly believe Harry's 10 now, it seems to have passed so quickly."
Jane says she's been through both busy and quiet times on Coronation Street but she's facing plenty of those long filming days with Leanne finding out she pregnant.
"This is something she didn't see coming and knowing her history it's not going to be easy," admits Jane.
"I'm looking forward to seeing how it pans out over the coming months.
"Without giving it away, it's fair to say it'll affect a lot of other characters."
And Jane says that she, as well as viewers, will just have to see how Leanne adapts to having a baby.
"I'm really not sure how it will develop when we get into next year but I think it'll be a bumpy ride," she adds.
"Viewers might think, 'Oh, she's got herself into another sticky situation' as things never seem to go how she wants.
"But with a baby involved I know people will want to see how she copes and indeed if she copes.
"There's lots to look forward to and I'm just going to give it my best shot."
---
READ MORE
Connor McIntyre is booed in the street for his Coronation Street character's villainy
Coronation Street's Beverley Callard joins Mind charity to end stigma over mental health