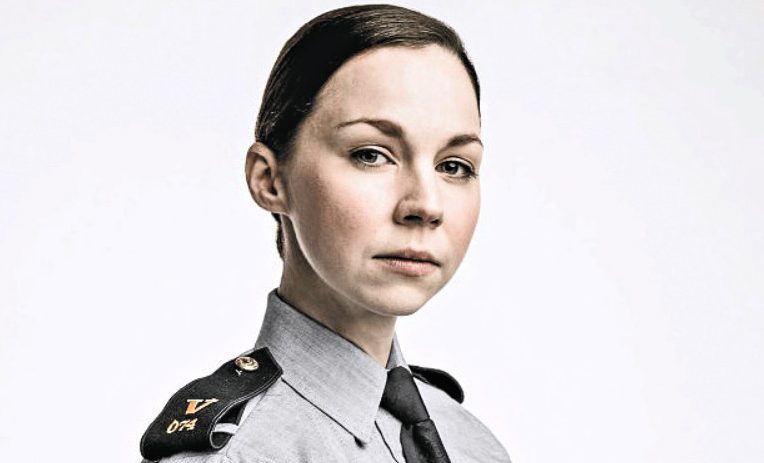 IT may have a reputation for being all lifestyle and chat, but daytime viewers know TV drama is thriving.
Doctors is a regular staple and in recent years it's been joined on BBC1 by the likes of Father Brown and WPC 56.
Now there's another series to get to grips with, this time from across the Irish Sea.
Red Rock is an award-winning drama about the cops responsible for keeping law and order in Dawn, a harbour town near Dublin.
It's based around the busy Garda station and kicks off tomorrow with a bruised and bloodied young man being found tangled up in fishing nets.
The show is a real change of scale and spectacle for Jane McGrath, who's copper Sharon Cleere.
Jane, 27, played Sissy in global blockbuster Game Of Thrones, but she says she's thrilled to be in Red Rock.
"Sharon's very hard working and wants to do the best she can," says Jane.
"She's very committed and ambitious but she's very much one of the lads.
"She thinks she is prepared for what the job has in store for her – but she isn't."
Jane went along to real-life police station to get a flavour of life there but admits it's not a job she could ever see herself trying.
"I would be an awful guarda," says Sharon.
"I'd be too sensitive and not able to disconnect myself from the tragic part of the job.
"But then again, Sharon can feel the same. She is way more academic than me but I'm a very hard worker like her."
If viewers take to Red Rock they'll have plenty of time to get to know the characters.
There are 40 45-minute episodes in this series and another batch is on the way.
Red Rock, BBC1, 1.45pm, daily