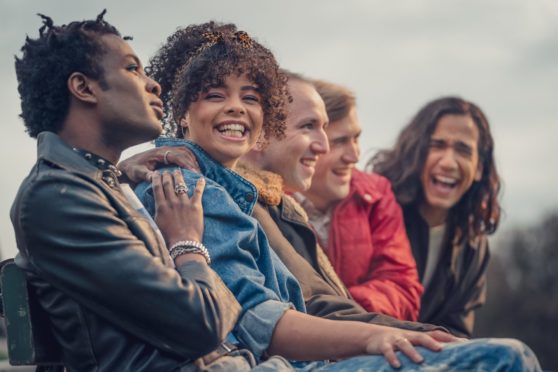 David Carlyle already knew it was going to be the part that could change his career forever.
But when the actor joined the cast of Russell T Davies's acclaimed new Aids drama It's A Sin, he didn't realise it would also change his life.
He plays a life-of-the-party bus conductor in the Channel 4 series set against the backdrop of the HIV crisis in early-1980s London and says working on a programme that celebrates the victims and heroes of the era has helped him shed an unfair stigma that has affected the gay community for more than 40 years.
David, who is gay, was moved by walking in the footsteps of previous generations and discovering just what they faced. "It has been a steep learning curve," he said. "I'm second-generation but I was aware of it. I was certainly aware, even as a teenager, that gay almost equalled HIV and vice versa, and that was the sort of stigma I understood. Now, as someone who is older and a little wiser and can look back more carefully, you think, 'what must it have meant for people?'.
"You just heard 'gay plague' or 'Aids equals gay, so I'm gay therefore I'm going to die', and that equation must have been horrific."
He said the series can serve as a reminder about the dangers of the disease today, and as a tribute to those who first fought it. "It's a testimony to those that had to go through it and worked to raise awareness and move things forward. I texted Russell when we wrapped and said I felt 'transformed' by the four months I spent doing it.
"As a gay person, this changed me. All of a sudden I felt so much more me, and released of a shame I didn't know was there. There was a remnant still around, but it feels like it just dissolved. We need to get over the stigma. That's not a thing."
The actor wasn't born until almost a decade after the events of the show and said learning from Doctor Who and Queer As Folk writer Davies about the era wasn't just a steep curve regarding the tragic epidemic, but also an amazing journey into the fun and music of the time.
The series, which stars Years And Years singer Olly Alexander as the leader of a group of young friends in the London gay scene, was inspired by the creator and producer's own memories of the '80s, from wild club nights to visiting friends dying in hospital. David said: "When I was asked to audition, I'd just come back from Scotland where my partner and I had been up planning our wedding and I'd been driving for 10 hours.
"I remember reading it and thinking, 'What a story', and that I had to give it everything I had. It's a great part and he kept giving me more and more fun lines as we were making this guy vibrant and rude and naughty. In the scripts, Russell would note whether or not this was something that really happened. The responsibility of playing it as truthfully as I could sat heavy on me and I took it as seriously as possible."
Soundtracked by the club hits of the era, the show follows six friends including David's Glaswegian Gregory Finch as they enjoy riotous parties and busy love lives. But the shadow of HIV and Aids looms large, and in this week's episode David's character comes face to face with the terrible loss inflicted.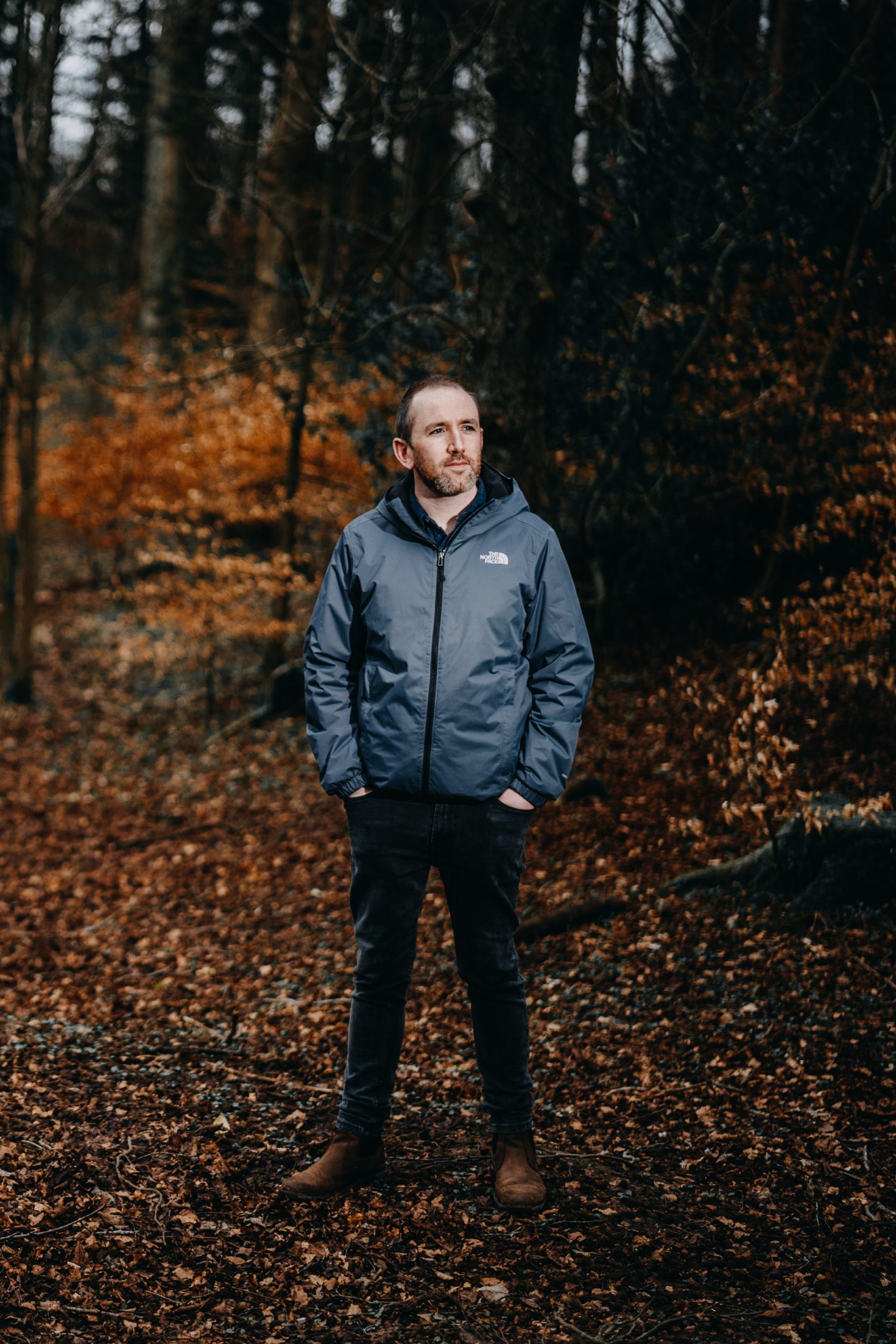 Raised in Hamilton, David followed his acting dream to London, where he studied at Rose Bruford College. He's spent most of his career on the stage, working with the likes of the National Theatre and the NTS but he has been seen on screen in Scots drama Lip Service as well as Casualty and Bodyguard. He stays in London with paramedic partner Jason. The couple were due to marry in May 2020 but, following postponement, they're hoping to make it happen later this year.
The pandemic struck just weeks after It's A Sin was filmed, giving the cast fresh insight into living with a virus.
While acting work has been non-existent for most since then, David felt lucky to be able to keep working as an acting teacher via online classes and spent many months eagerly awaiting the launch of his biggest show to date.
His bond with castmates remains strong, maintained via Whatsapp groups and Zoom calls. He revealed: "With the six of us, from day one in the first rehearsal room, we became tight quickly and they'll be friends for life, no doubt about it. We always had music on and we were dancing in the trailers, Instagramming constantly."
As with their characters' antics in front of the camera, that off-screen partying helped the actors cope with the intense and darker moments they were going through. "It hit hard what we had to do at times, and we had to be there for each other," he said. "What was a big learning experience doing this show was that in the middle of it, against that scary backdrop, people got on with life.
"They lived hard and fast and the characters that Russell created were vibrant and just getting on with their lives and ambitions and the fun that they wanted to have.
"We would discuss it and we'd talk about how awful things were and we'd mention that to Russell and he's like, 'Yeah, but it was fun'. He lived it. It was eye-opening, more so than I could ever have imagined. People have 1980s-themed parties because it was fun – the music was great, the clothes are dynamite, the TV shows were daft."
Davies, the show's creator, prompted debate after saying only gay actors should play gay roles, with that shaping the casting of It's A Sin. David said: "It wasn't something that we really thought about until near the end when we thought, 'Oh yeah, we're all gay'. What it meant here was you had lived experience. The only thing I can think is that it's good for authenticity."
While the central stars include several newcomers, the supporting cast of the series is filled out by experienced performers such as Neil Patrick Harris, Stephen Fry, Tracy Ann Oberman and Keeley Hawes. And David admitted he was blown away when he found out who his character's gruff, Glaswegian father was to be played by.
He joked: "I'd said that if there was ever an actor I'd love to play my dad, it's Gary Lewis.
"I was all kinds of nervous but Gary is the nicest, warmest guy, one of the funniest men, and my goodness, it was just a brilliant experience.
"At one point he came up to me and laid his hand on my shoulder and just nodded at me because I had done something quite difficult, and it's like, 'I've got your back, man.' He's a wonderful, wonderful man."
---
It's A Sin is on Channel 4, Fridays at 9pm. All episodes available now on All4.
---
Stigma remains, despite progress
by Alastair Hudson, Interim chief executive of HIV Scotland
The reality of living with HIV is vastly different to that of decades ago, but stigma and discrimination continue due to the fear and misunderstanding that grew around its emergence in the 1980s.
We have come a long way since the early days of the epidemic, with much to celebrate. These days HIV treatment can be as simple as one tablet a day.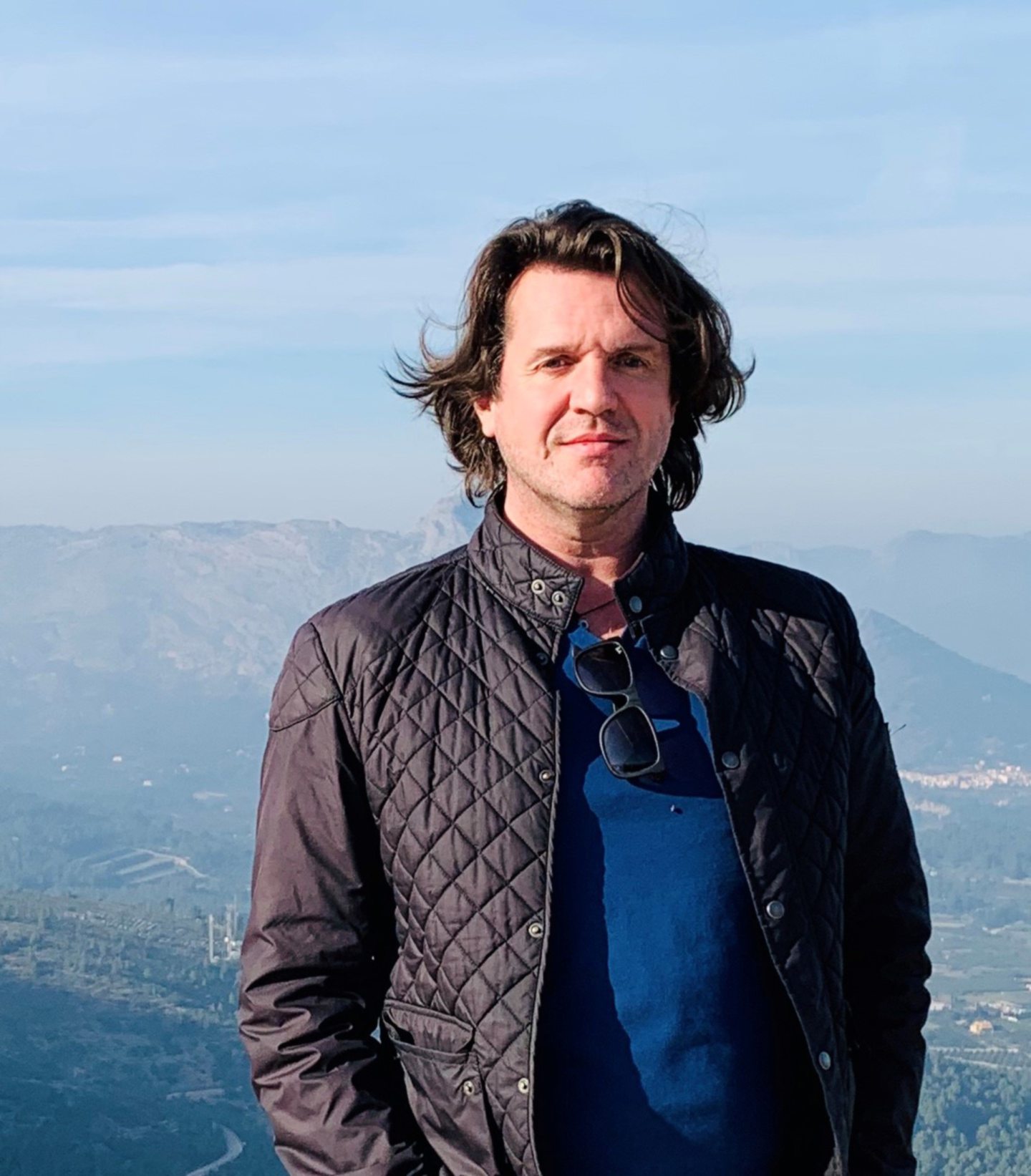 Most people with diagnosed HIV are adhering well to treatment and have an undetectable viral load. This means they cannot transmit HIV.
For people vulnerable to HIV infection, we have PrEP, which is available through local sexual health services.
Our Public Attitudes Survey revealed that only 27% of Scots would be comfortable kissing someone living with HIV – despite it being nigh on impossible to contract HIV through saliva.
Elsewhere, the figures showed just 19% were aware that people who have an undetectable amount of HIV in their body cannot transmit the virus to sexual partners.
This is referred to as "Undetectable = Untransmittable" (U=U), and is another key fact that, if more well known, would reduce stigma experienced by people living with HIV.
We believe Scotland can be rid of HIV stigma by 2030, and we need the facts to reach everyone.
You can join our Generation Zero movement, which aims to achieve zero new HIV infections, zero HIV-related stigma and zero
HIV-related deaths by 2030, at zero.hiv.scot
---
An end to HIV in Scotland by 2030
by Jimmy Hunter, Health promotion specialist, Terrence Higgins Trust
The '80s was a dark time for gay men in Scotland, myself included, and for those in London too as It's A Sin shows.
I remember reading headlines that villainised gay men during the epidemic's early days.
Hearing about men within the community, including our charity's namesake Terry Higgins, dying from Aids-related illnesses at such young ages became the norm.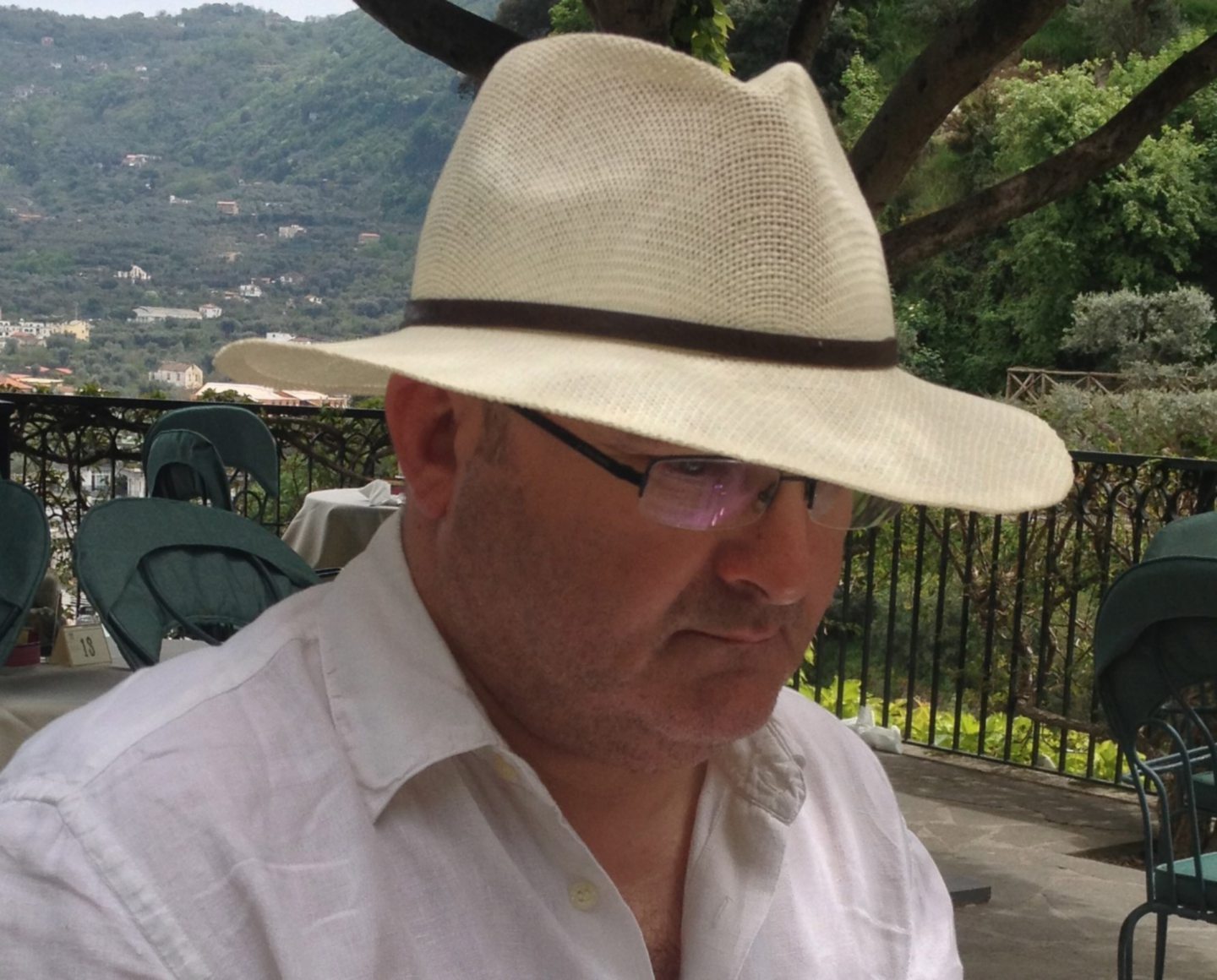 Today there is specific health information and HIV services available, but this wasn't the case in the early '80s. There were hardly any medical services that provided objective help or support.
HIV no longer has the devastating effect it once had on the LGBT community and is no longer a death sentences thanks to improvements in treatment which means people with HIV can live long, healthy lives.
But what hasn't changed is the stigma and discrimination involved, though it is somewhat better.
Glasgow and Dundee are fast-track cities, part of a global partnership which aims to put a stop to HIV by 2030.
To achieve this, we need to ensure testing is accessible to all, so those who don't know they are HIV positive can access treatment and avoid passing it on to others.
In addition, Scotland has committed to achieving zero new HIV transmissions
by 2030.
With HIV prevention pill PrEP, condoms, testing and effective treatment for those living with HIV, we can make real progress towards putting a stop to new HIV cases
in Scotland.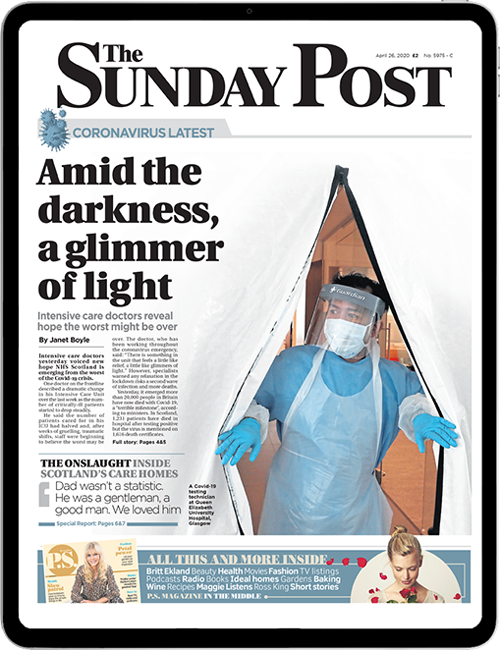 Enjoy the convenience of having The Sunday Post delivered as a digital ePaper straight to your smartphone, tablet or computer.
Subscribe for only £5.49 a month and enjoy all the benefits of the printed paper as a digital replica.
Subscribe