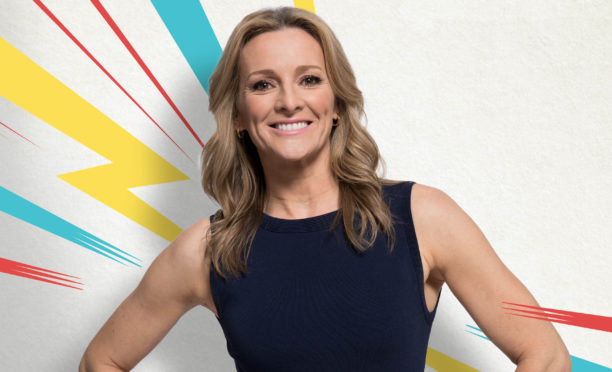 As a former Commonwealth Games gymnast, the daughter of a footballer and the wife of a Scottish rugby international, Gabby Logan's life has been consumed by sport.
So, when it all disappeared last spring as a result of the first lockdown, she wasn't quite sure how to handle it.
"With sport, I'm used to everything being mapped out, so to change my mindset to being day-to-day was really unfamiliar to me, and it took a mental shift to try to find the joy and satisfaction from different things, to realise what makes me happy," Gabby explained.
"It was a real challenge at first, but then I started reading more, doing jigsaws, going on walks, not rushing cooking, and just trying to take the time and enjoy the period. I looked back on it fondly when the summer got busy, and now we are back in lockdown again."
This time around, though, professional sport hasn't been cancelled. In fact, for millions of the population it's proving to be one of the few things to look forward to when so many other activities are postponed.
Whether it's football, rugby, athletics or even Sports Personality Of The Year, Gabby has been bringing the latest live action to our screens since sport recommenced last summer, and she recognises how important it has been for so many.
"Personally, it was so uplifting to work on sport again, and I know from my home life how important it was for everyone to see sport back again," she continued. "There was a period in the summer when if there wasn't a football match on we wondered what was wrong. It was like a World Cup and it saw us through the summer."
Gabby and husband Kenny, who played at the 2003 Rugby World Cup, have 15-year-old twins, Lois and Reuben. Ensuring their kids are navigating these tough times is also at the forefront of Gabby's thoughts.
She said: "We need to remember what it's like to be 15, to be full of anxiety and with all these changes going on, and now there's another layer of things on top of it. The world right now is so unfamiliar to all of us, but for them there will be seemingly so little stability, so it's about trying to help them keep a positive mindset and not make them anxious about it.
"They have only been here for 15 years, so they don't have the baggage we have. You want them to keep their positivity and innocence in terms of what is possible and what they might do in their lives."
With the kids home-schooling, Gabby has realised without the daily pick-ups, drop-offs and ferrying round, she has more time each day and is trying to make the best use of it.
"It's easy to just slump into the sofa and get lost in social media or go down a negative road. I've understood for a long time how important exercise is and how what you eat affects your mood, so I'm really making time for those things," explained Gabby, who represented Wales in rhythmic gymnastics at the 1990 Commonwealth Games in Auckland, New Zealand.
She also used the extra time to begin recording a podcast for which she'd first had the idea long before the pandemic struck.
Gabby came up with The Mid.Point because, at 47, she was interested in finding out what it means to be at the halfway stage of life. Each episode sees her talking to a celebrity guest about their own midlife challenges and expectations, and an expert gives advice on how better to navigate this part of life, exploring everything from sleep and nutrition to exercise and hormone treatment.
Along the way, she hopes to prove that midlife needn't be dull or full of dread, and that it might actually be a time for celebration rather than crisis.
"It was a selfish motivation that sparked it, because I wanted to know how everyone else was feeling about being in the midlife," explained Gabby, whose dad, Terry Yorath, is the former Wales midfielder and manager. "What are they doing to keep positive, have their opinions and interests changed, how are they thriving, what wisdom have they acquired? I opened my contacts book and approached people I knew, people who seemed to be getting on with life and not slowing down, who were not seemingly approaching a period in life where they stopping dreaming or growing or having ambitions.
"We're all guilty of using stereotypes of what it means to be in a certain period of life. My aim was to shift that a little. It's good to break down generational barriers and look at each other as individuals. But at the same time, there are things that happen to us physically in midlife that we can't deny. We do change.
"It's about finding out what works for people – some change their diet or lifestyle, the way they train, some sleep differently. It's about having the conversations, which might lead to a listener realising that something is going on with them and they should get it checked. My husband, having listened to the podcast, went off and had a blood test and he found out something he'll need to have followed up. It's not serious and hopefully everything will be fine, but he wouldn't have done that if he hadn't listened in.
"If someone does listen and think, 'Maybe I should check that out, or maybe what I thought was me feeling down or depressed is actually my hormones and I need to see where they are at'. If you can take something from the podcast, then great."
Among the guests on the second series of The Mid.Point, which begins this week, are Rio Ferdinand, Tess Daly, Davina McCall, Piers Morgan and Richard Bacon.
"I had Rio on an ITV show I was hosting, which was one of my first jobs, when he was 16, so I've known him since he was a young kid, even though we've not always been in touch for all of that time. It was almost impossible to think of him as being over 40.
"I wanted to have him on the series because everyone's experiences are going to resonate with somebody else, and losing your partner early in life, as Rio did with his first wife, is an unusual experience but not an exclusive one. Davina is good to have on too, because she's very open about physical changes, and she got divorced, which changes the way you approach life in the midlife.
"With social media these days, if you're not careful we can have this perception of everything being perfect, but the chats with the guests and experts pushes away the veneer and shows we all have challenges and issues.
"Not everyone has the perfect, shiny family. Things go wrong, relationships go awry, we might not feel great about this or that, so hopefully everything the guests share will resonate with people listening."
---
The Mid.Point Podcast with Gabby Logan is sponsored by Solgar Vitamins & Supplements and is available on all major podcast platforms.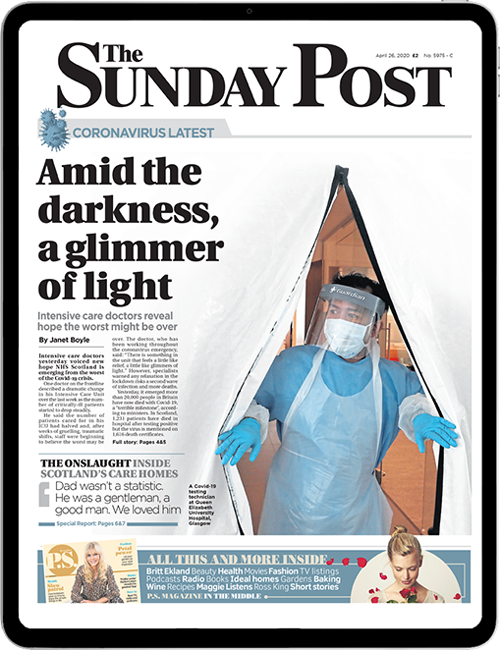 Enjoy the convenience of having The Sunday Post delivered as a digital ePaper straight to your smartphone, tablet or computer.
Subscribe for only £5.49 a month and enjoy all the benefits of the printed paper as a digital replica.
Subscribe