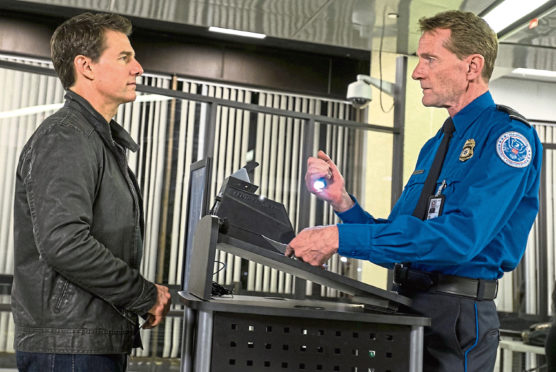 With more than 100 million books sold worldwide, a couple of Hollywood films under his belt and retirement on the horizon, Jack Reacher creator Lee Child should be kicking back and relaxing.
But the 65-year-old crime king says new talent – much of it Scottish – keeps him on his toes.
Before his appearance on the last day of the Bloody Scotland crime-writing festival this weekend, the author revealed: "It is exciting to see new writers but I work harder because I have the sense that this new talent is chasing me."
Covid-19 means this year's celebration of Tartan Noir is online but Coventry-born Child has attended in person before; he closed the 2013 festival with a sell-out audience. This year, he is Zooming in from his home in New York.
Speaking to The Sunday Post from Manhattan, he said: "Scotland seems to be densely packed with talent of all kinds. There is a seething mass of creativity there. Growing up in England you were being educated in things that you were told were English or British, but as you learn and explore the world you find out they were Scottish."
The festival's prize for best debut went to Deborah Masson for Hold Your Tongue. Judges described it as a "well-written, fast-paced and gritty thriller with a strong female protagonist." The McIlvanney Prize went to Pine, written by Francine Toon, who also featured on the debut shortlist. Judges said her book was "an extraordinary novel which stood out because of the sheer quality of the writing".
Announcing the winners, broadcaster and judge Stuart Cosgrove said: "The range and diversity of books this year has been outstanding.
"It reflects well on Scotland's writing community that we have so many books of real quality, challenging readers and stretching the genre of crime fiction in new and exciting directions."
Child – real name Jim Grant – agrees. The Booker Prize judge spent lockdown on his 5,000-acre Wyoming ranch reading the entries and, while saying he "genuinely does not know who is going to win", has special praise for Scotland's Douglas Stuart whose debut Shuggie Bain made the shortlist of six announced last week. The winner will be revealed on November 17.
Child said: "It is an outstanding book. It made the top six out of 162 submissions, which is totally merited. It's magnificently done – a wonderful book set in Thatcherite Britain in 1980s Glasgow. To me that seems like yesterday."
Child, who was last year awarded the CBE for his services to literature, did not plan on becoming an author. An avid reader, he turned to writing after being made redundant from his job as a presentation director at Granada TV.
It was a dark time. He remembered: "It was one of those dream opportunities but it didn't feel like it. It felt very desperate and miserable. I was just coming up to 40 and it seemed to me a really bad time to lose your job but also a good time because you were half-way through the last chance to really make a break and do something different."
His official biography, The Reacher Guy (out soon), traces his trajectory from Birmingham schoolboy to literary superstardom but the story of his life was almost never written.
"I was never keen on a biography because I think it's repulsively pretentious. I never considered anyone would be interested in it."
It sprang out of a chat with its eventual writer, Australian Heather Martin, about the origins of storytelling and how it's affected by childhood influence and life. She was perfectly pitched for the job, having grown up in a practically classless society – it gave her the desired objectivity.
Child explained: "My early life was dominated by where you lived and where you came from.
I wanted someone to examine those of us who grew up far from London or in working-class or middle-class homes – to what extent were we behind, to what extent did we have to catch up? Economically back then nobody was very rich or poor but it was more an intellectual and cultural poverty. Everything was about being respectable, keeping your front step clean."
It's said fans buy a Reacher novel every couple of seconds and the books will keep coming despite his retirement as he hands writing duties to brother Andrew.
He said: "We are going to collaborate for maybe the next couple (of novels), basically to reassure the readers… When the readers are confident with it, I'll back off and it will be Andrew's serial." Their first collaboration – The Sentinel – is the 25th in the series and is out this winter.
For now, though, the author is looking forward to spending more time down on the ranch with his wife Jane, 67, and daughter Ruth, who has just turned 40. He spent his 45th wedding anniversary there after Covid restrictions ruined their plans to get away.
"We were going on a yacht cruise around the Greek islands," said the author. "Ruth turned 40 and we were going to Hawaii but we couldn't do that either. We bought the place in Wyoming two years ago. It is a total contrast to New York. I have to drive 10 miles before I see the paved road where I pick up my mail."
And, one last word on his success: "I could not have dreamed that this would happen. You hope and keep your fingers crossed but if you expect it, it won't happen. I hoped to make a decent living for a few years and it has turned out better than that."
---
The Reacher Guy by Heather Martin is out on September 29; The Sentinel by Lee Child and Andrew Child is out on October 27. For a round-up of all the winners at the festival visit bloodyscotland.com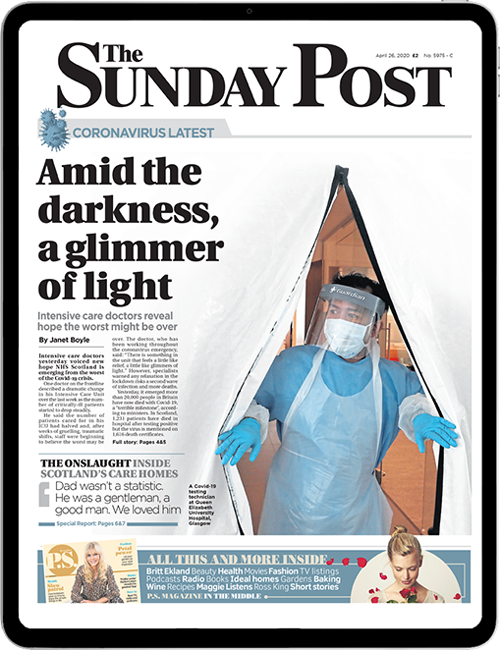 Enjoy the convenience of having The Sunday Post delivered as a digital ePaper straight to your smartphone, tablet or computer.
Subscribe for only £5.49 a month and enjoy all the benefits of the printed paper as a digital replica.
Subscribe