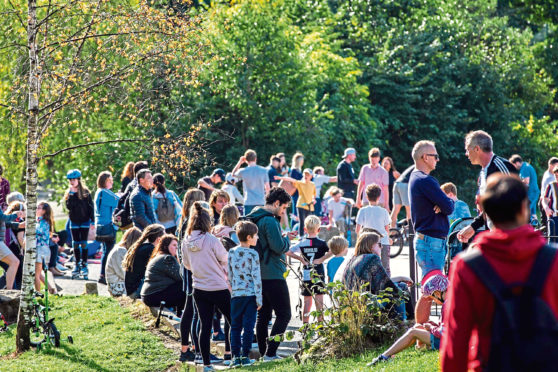 Ministers are continuing talks with scientific advisors but an escalation of lockdown restrictions within days appeared inevitable last night.
Nicola Sturgeon has asked for an urgent meeting of the UK's emergency Cobra committee as the spread of Covid continues to cause alarm. Scientists have warned any delay in imposing new restrictions could cost lives as a second wave hits Britain.
The First Minister spoke of the need to take "hard and necessary decisions" on Friday with measures being considered including the partial or complete closure of pubs and restaurants and households returning to lockdown.
Scottish Government figures show there were three deaths reported yesterday and 350 new cases, making it the highest daily increase since May. On Friday 203 new cases were recorded. Sixteen more people have died in hospitals in England.
Figures published by the UK-wide Covid Symptom Study app used by four million people in the UK also show a worrying trend in Scotland.
The app, launched in March by King's College London, shows five of the 10 areas on the local authorities' watch list for active cases of Covid-19 are in Scotland – Glasgow City, North Lanarkshire, Edinburgh, East Renfrewshire and Midlothian.
The R number – the reproduction rate of the virus – is estimated to be 1.3 in Scotland, although the app data shows it could be as high as 1.7.
Yesterday health chiefs at Forth Valley Royal Hospital in Larbert closed a ward to visitors after a cluster of coronavirus cases emerged.
Professor of Social Psychology at the University of St Andrews Stephen Reicher, who advises the Scottish and UK governments, said: "The rate of infection is doubling every eight days. In about a week, if it doubles again, we will be at the rates we were on March 16.
"And if we still do nothing for another week or two, we will be where we were on lockdown on March 23.
"I think we do now have to think very carefully about shutting pubs and restaurants right now and until we have the infection under control."
He also called on governments to offer financial support to ensure people with symptoms self-isolate.
He said: "We have to stop people who are infectious circulating in the community. The most concerning figures I have seen are the figures on the number of people with symptoms who are self-isolating. It is around 20%. So one in five infectious people are self-isolating."
Paul Waterson, a spokesman for the Scottish Licensed Trade Association, said shutting pubs would be "a disaster for the sector".
He said: "There would be a significant loss of jobs because many pubs will fail."
National Clinical Director professor Jason Leitch said yesterday he is "worried" about the rise in cases.
He said: "We need to talk to the other UK governments and we need to try and see if we can do things together, about what those restrictions might be, and then we need to make some choices about what we will do for Scotland.
"We've had conversations this morning with the First Minister and the Cabinet Secretary. We'll do that again and at some point in that process we'll announce exactly what we're asking the country to do.
"We're not in a position where national stay at home measures are the order of the day," he said. "What we know is the principal risk is household mixing.
"Anything that restricts household mixing is attractive to the public health people.
"That gets you into hospitality territory, household gathering territory – all those things you've seen us think about previously, particularly around the seven local authorities in the west that are under heavier restrictions."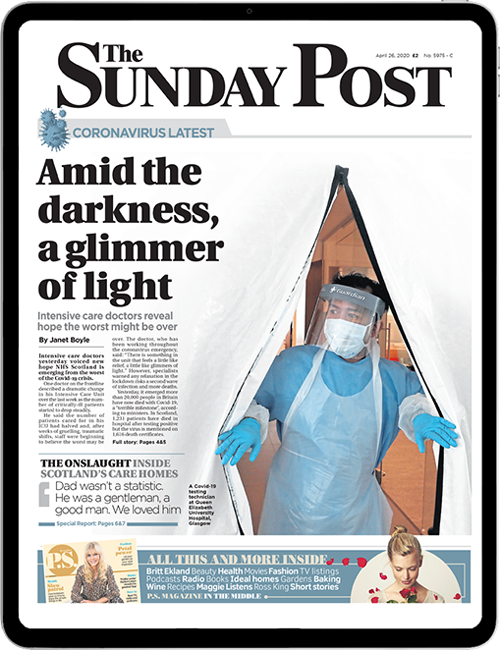 Enjoy the convenience of having The Sunday Post delivered as a digital ePaper straight to your smartphone, tablet or computer.
Subscribe for only £5.49 a month and enjoy all the benefits of the printed paper as a digital replica.
Subscribe