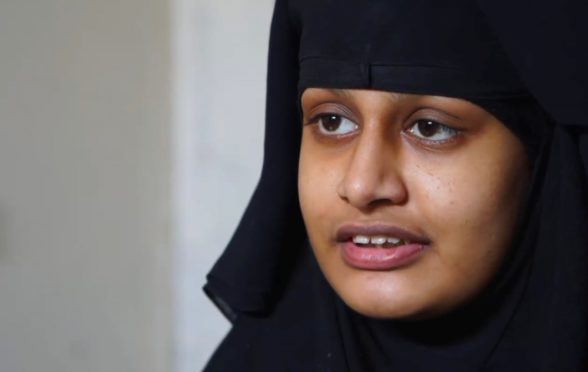 One of the world's ­leading experts in human rights fears stripping citizenship from British citizens who join Islamic State is more to do with revenge than the rule of law.
Professor Nils Melzer – the UN's special rapporteur on torture – says stripping IS recruits like British teenager Shamima Begum of their citizenship has put the UK "on a ­slippery slope".
The UN lawyer, who spends half of the academic year teaching international law at Glasgow University and the rest in his native Switzerland, said the measure had set a precedent and could be used by countries for a variety of reasons, including punishment for someone's political stance.
Professor Melzer, who also holds the human rights chair of the Geneva Academy of International Humanitarian Law and Human Rights, said: "Stripping a citizen of their citizenship is an issue that is increasingly worrying me. The Universal Declaration of Human Rights in 1948 says that every­one has the right to leave a country, including their own, and everyone has the right to return.
"So, that is a basic human right.
"I understand we aren't always very sympathetic to all of our citizens or inhabitants and some of them might be extremely dangerous to our public, but that doesn't mean we can strip them of their nationality or human rights.
"If we strip these people of their nationality, we ignore this principle.
"Everyone has a right to return to their country.
"It doesn't mean they have the ability to walk free. And we have a responsibility for them.
"It's a question of principles. If we allow this to happen for these people now, then we are opening a Pandora's box. At some point, countries will begin stripping people of their nationalities because they are political opponents or something. We are on a slippery slope."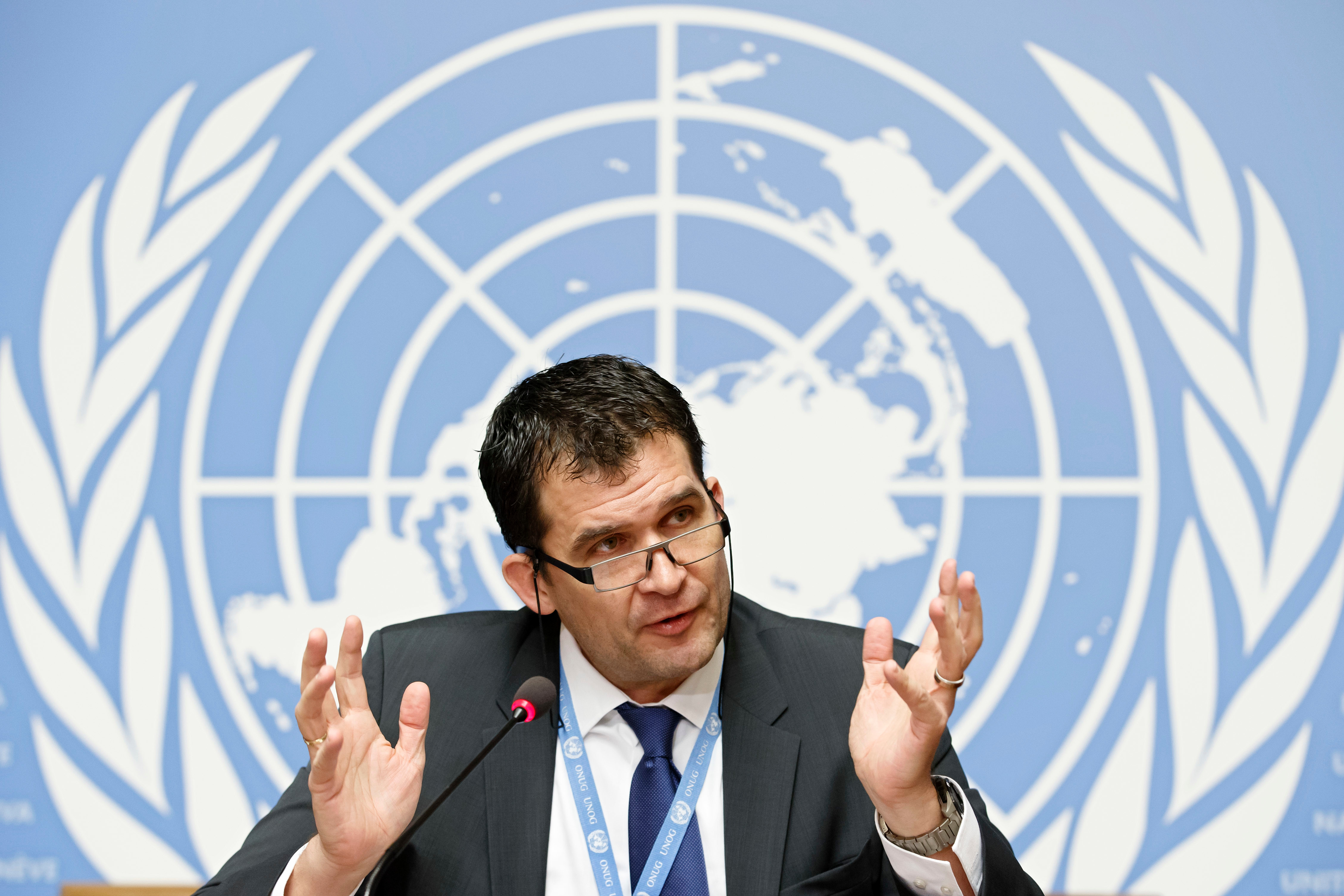 Mr Melzer's comments come amid a toughening of the stance taken by the UK Government on returning Islamic State fighters.
Defence Secretary Gavin Williamson warned other fighters and jihadist brides should be "eliminated in conflict zones" and they should not be allowed to return to the UK.
Shamima Begum's solicitors are currently appealing her expulsion following the removal of the 19-year-old's citizenship after she was traced to a refugee camp in Syria.
Her lawyer, Tasnime Akunjee, last week defended the decision to give her legal aid to fight for her British citizenship. He said it was not yet established if Begum had "committed any crimes", adding: "Legal aid is created for access to justice.
Last week, Foreign Secretary Jeremy Hunt said he was "very uncomfortable" with Ms Begum having access to legal aid but said the UK was a country that believed people should have full access to legal representation.
Shamima Begum, who fled to join Isis in 2015 when she was 15, wants to return to the UK.
Her citizenship was removed by Home Secretary Sajid Javid in February.
Critics claim the move was driven by Mr Javid's desire to bolster his credentials as a hardliner as he prepared a bid to take over from Theresa May as Conservative leader.
Mr Melzer said he did not know how successful Ms Begum's appeal would be.
But the expert, who has held his UN role since 2016, said stripping citizenship from an individual would be considered illegal if it put expelled Britons at increased risk from torture from foreign regimes.
He added: "Such deprivation must under no circumstances lead to the affected persons being exposed to a real risk of torture and should not be used to allow the expulsion based on suspicions rather than giving them a fair and comprehensive criminal trial.
"Given that such deprivation generally will not remove the security threat, it can hardly be described as an effective security measure.
"If these deprivations can be imposed by the goverment based on blurry and classified notions of terrorism, which may well include any form of violent or subversive opposition to the State then, in my view, these deprivations of citizenship have more in common with arbitrary and unpredictable measures of discrimination and revenge than with accountable governance and the rule of law – a dangerous precedent."
Mr Melzer has previously warned how humanity was on a path to self-destruction.
Speaking on the 70th anniversary of the Universal Declaration of Human Rights last year, Mr Melzer said the international community had forgotten lessons from the Second World War.
The Home Office declined to comment.
Report: Routed Islamic State supporters regrouping in camps
Experts have warned Islamic State is regrouping in the camps holding their supporters in Northern Syria.
The Institute for the Study of War, a Washington think-tank, said 55,000 women and children, captured when IS fighters were forced out of their last territory last month, were sent to the al-Hawl Internally Displaced Persons Camp near the Syrian and Iraqi border.
Their report said: "ISIS likely intended to exploit this displacement to infiltrate, destabilise, and recruit from the camps in order to create opportunities for its resurgence.
"Hardcore female followers have attacked guards and other displaced persons and burned the tents of less committed families since entering the al-Hawl IDP Camp."
When the last territory controlled by IS was liberated in March, President Donald Trump declared US-backed forces had "liberated all ISIS-controlled territory in Syria and Iraq – 100% of the caliphate".
However, the victory did not convince military leaders who warned that IS, while dispersed, would almost certainly regroup and remain a threat.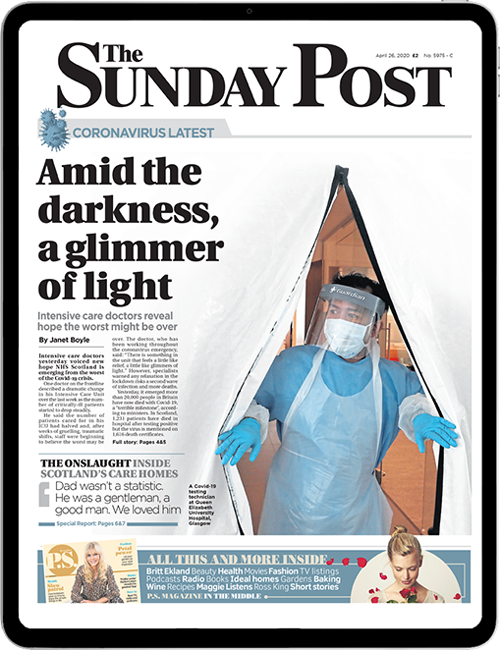 Enjoy the convenience of having The Sunday Post delivered as a digital ePaper straight to your smartphone, tablet or computer.
Subscribe for only £5.49 a month and enjoy all the benefits of the printed paper as a digital replica.
Subscribe