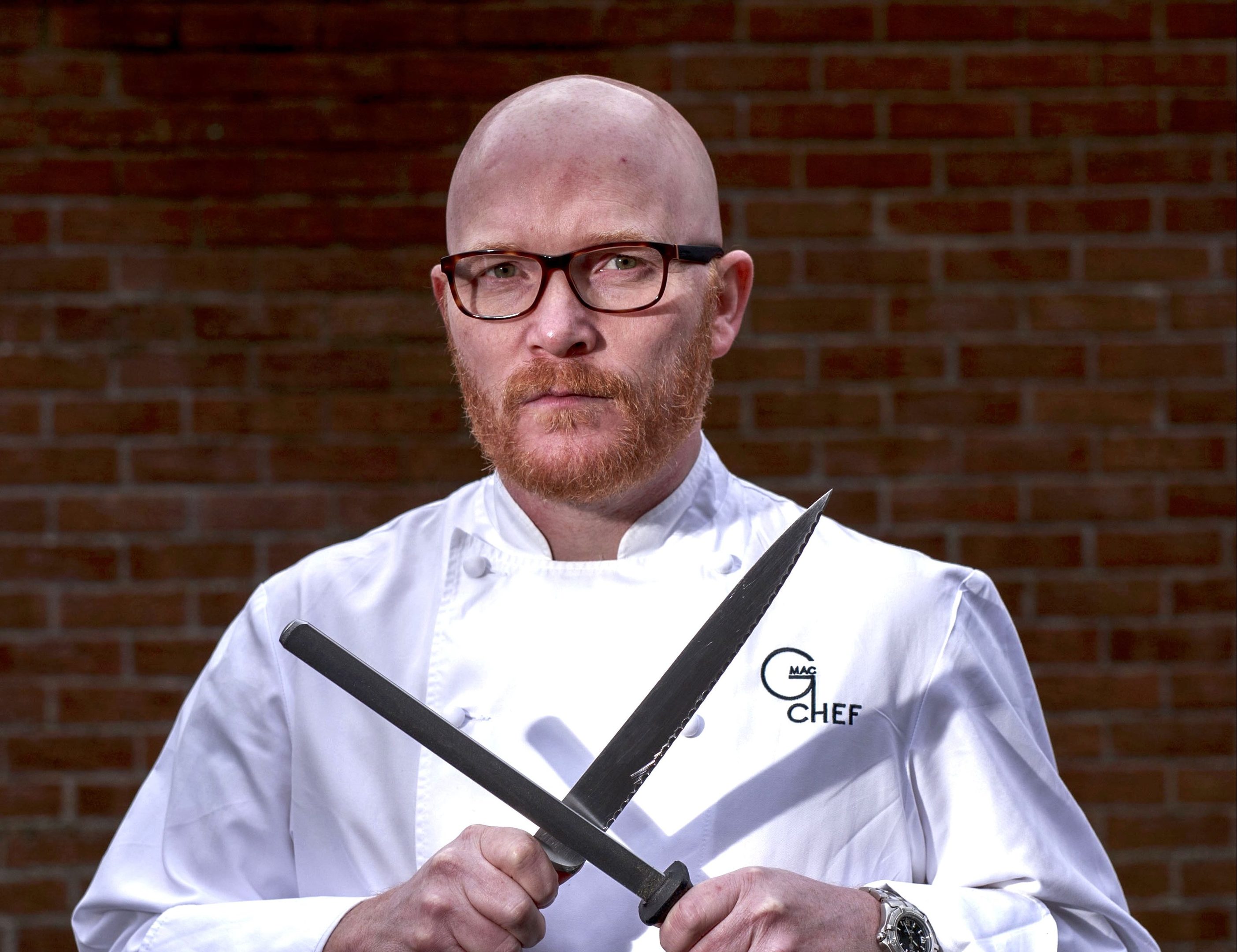 MASTERCHEF winner Gary Maclean has told how his success in the TV kitchen has cooked up a storm in the Far East.
The Glasgow dad of five has told of the craziest year of his life since becoming the most popular winner of the Professionals series, the new run of which has just started on BBC2.
But as he gets set to appear as a new regular on BBC Scotland's Landward this Friday he says wife Sharon would give him pelters if he ever got too big for his boots.
Gary, 46, who is fronting a campaign advising families on saving energy when cooking, won the hit cookery show at the end of 2016.
"I knew my life would change if I won, I just never realised how much," said Gary, a senior lecturer at City of Glasgow College. "I get recognised every day and stopped in the street for selfies.
"If I'm at anything at all food-related I can spend two and a half hours with people queuing for pictures.
"I got invited to the premiere of T2 Trainspotting in Edinburgh and people were letting Ewan McGregor and the rest of the cast walk past so they could get a photo with me.
"I don't think any other MasterChef Professionals winner has had this kind of attention. I think I struck a nerve because I'm a normal guy, a dad with five kids dedicating himself to education."
The past year has also seen Gary travel the world on the back of his MasterChef fame. He was invited to open a pop-up restaurant in New York alongside Nicola Sturgeon and was swamped on a visit to Singapore.
"Nicola Sturgeon knew everything about what I'd been up to after MasterChef," said Gary.
"To have the person who's running the country know so much about you was quite humbling.
"And when I was invited to open the catering department of a college in Singapore, people flew in from India, Japan, Vietnam and Thailand to see me because the show is huge in Asia. It was the weirdest thing.
"I've always kept my feet on the ground but if I ever did let it all get to me Sharon would soon let me know."
Gary lives in Robroyston on the outskirts of Glasgow with Sharon and their five kids, Cameron, 21, Ewan, 17, Laura, 15, Finlay, five, and Harris, three.
He had applied to the BBC three times, falling agonisingly at the final hurdle twice before at last being accepted for last year's series.
"I spent six weeks in a Travelodge in London on my own," revealed Gary, who had to face the intense scrutiny of Marcus Wareing and Monica Galetti.
"By the end I was physically and mentally shattered.
"Sharon had to keep the family together and look after everything. I remember getting a real roasting in the studio one day and I called home afterwards saying 'that Monica absolutely hates me'. And my wife just said, 'I don't care, the boiler's burst and I've got water dripping through the ceiling!'"
Domestic heating matters have been right to the fore for Gary of late. After discovering that his electricity and gas bills had shot up to £300 a month, he installed a smart meter to keep a real-time track of usage and replaced all the lightbulbs in his house with LEDs.
He has also revamped the way he cooks the family's meals.
"Most of the food is done once a week," says Gary. "Time and energy are both really precious.
"If you do a stew it'll probably cost you half as much to cook as you've spent on the ingredients, so I'll put four or five different dishes in and that'll be several meals for the week.
"And I've always been a big fan of pressure cookers that save 70% of the energy and produce food that's full of flavour. Most folks' mums or grans had them but they've fallen out of favour, which is a real shame.
"The more I do it the more efficient I become and I can do soups for an entire week."
Gary continues to pass on his skills to the next generation of chefs as a lecturer. He uses MasterChef as a teaching tool, highlighting the chefs' good and bad points.
"I watch every episode and I shout at the telly when the chefs do something," adds Gary. "But I try not to judge them as I know stepping in there is the most pressurised thing they'll ever do."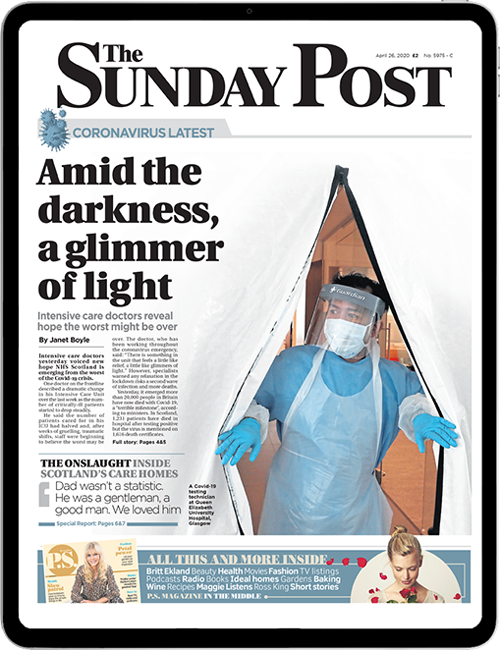 Enjoy the convenience of having The Sunday Post delivered as a digital ePaper straight to your smartphone, tablet or computer.
Subscribe for only £5.49 a month and enjoy all the benefits of the printed paper as a digital replica.
Subscribe