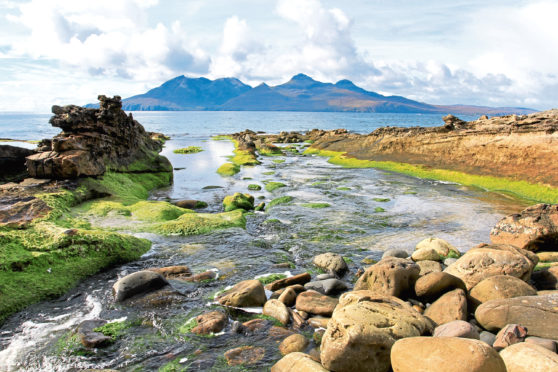 Sea eagle, white-tailed eagle, and crossword favourite erne, in the early Middle Ages you'd actually have stood a strong chance of seeing the white-tailed eagle almost anywhere in Britain, sailing above on a thermal or drifting down to expertly pluck fish from the water with its enormous talons.
Official reintroduction by Scottish Natural Heritage began on the Isle of Rum in 1975. This was the first of three waves of releasing Norwegian eagles on Scotland's east and west coasts, with the final release of six eagles in Fife in 2012.
The reintroduction of the white-tailed eagle to Scotland has been a big conservation success, with the country now home to 130 pairs.
This diamond-shaped island may be the largest of the Small Isles of the Inner Hebrides, but you're more likely to come across wildlife than residents.
Run by Scottish National Heritage, mainly as a National Nature Reserve, Rùm is only home to around 30 people, but there are plenty of amazing animals to be found, from red deer to golden and white-tailed eagles.
Rùm also hosts one of the world's biggest breeding colonies of Manx shearwaters, a tube-beaked seabird that can be found across the North Atlantic. The few human residents live in Kinloch, on the east coast. A call for more people to move to Rùm went out in 2020, looking for four people to move into green housing. Any takers?
In Kinloch you'll find Kinloch Castle, built in 1897 by Sir George Bullough, the isle's former owner. The castle has been described as an ode to egoism, showing off Bullough's considerable wealth, and is well worth a visit. The Bullough Mausoleum has to be seen to be believed.
This sandstone Greek revival temple truly stands out amid the surrounding Scottish landscape.
The Gaelic name of Rùm is pronounced a bit like "roam" but the island was given the name Rhum by Sir George Bullough before it reverted to back to its original spelling. The hills on the island are called the Rùm Cuillin, distinguishing them from the Skye Cuillin across the water.
With beautiful beaches and a fantastic array of wildlife, Rùm is the perfect place to immerse yourself in nature. A real diamond of an isle, by shape and by nature.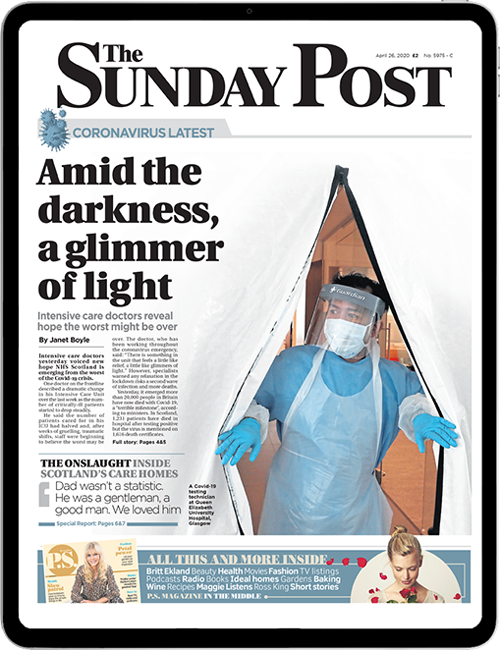 Enjoy the convenience of having The Sunday Post delivered as a digital ePaper straight to your smartphone, tablet or computer.
Subscribe for only £5.49 a month and enjoy all the benefits of the printed paper as a digital replica.
Subscribe